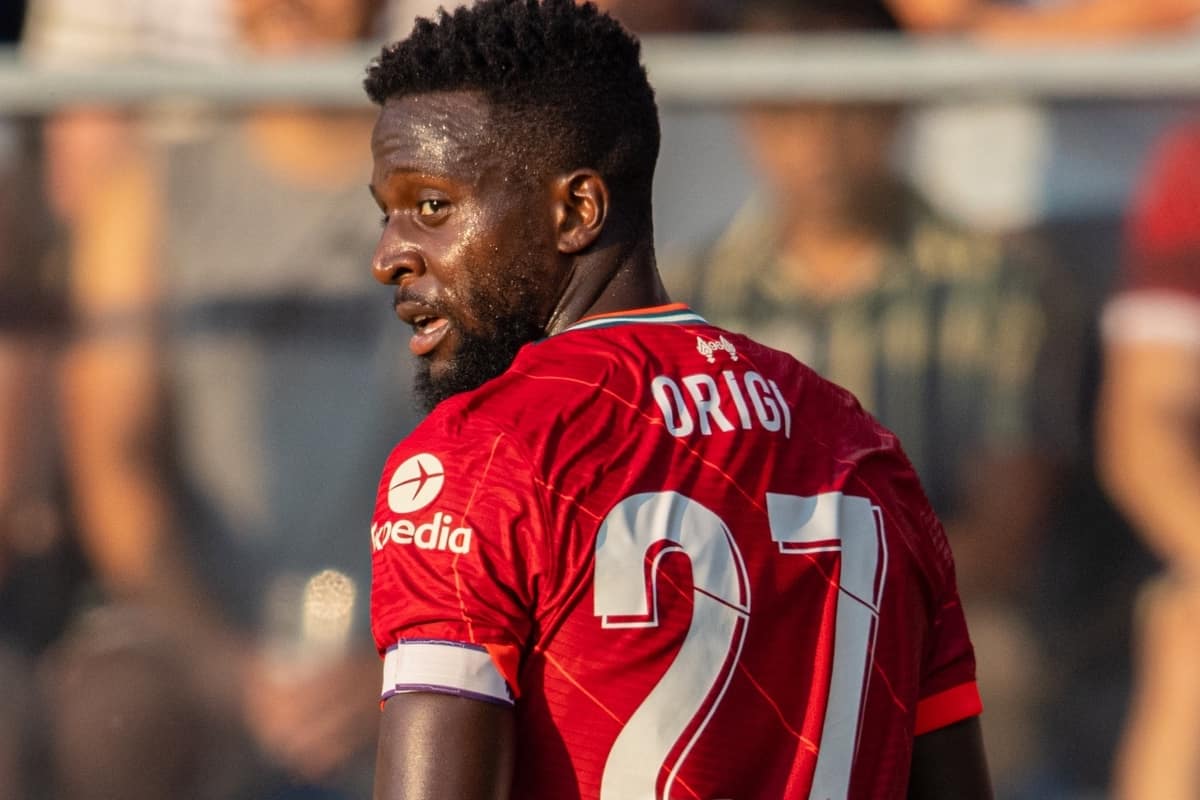 Divock Origi is prepared to move to AC Milan when his contract with the reds expires at the end of this season  

Origi has played very few games this season which is the reason why Liverpool cannot have his contract extended

The Belgian international  has scored a few iconic goals included in his 41 goals and has appeared 175 times throught his career at Anified

He scored heroic goals twice against Barcelona in a Champions Leagues match as Liverpool made an amzing comeback
According to truated sources, Divock Origi is prepared to leave Anifield on a free transfer after the Liverpool player agreed with AC Milan on personal terms.
The few critical goals he has scored in the past saw him become, greatly admired by moderately a small audience at Anfield.
Still, his contract expires this summer, and he has not been involved fairly enough matches this season to justify his contract extension.
The Reds paid $12.4 million for the Livepool player, who then fro some reason was loaned to Lile sooner than expected.
After two good seasons at Liverpool with modest returns, the Livepool little played star was moved  out to Wolfsburg on loan in the 2017-18 period
He has generally played a big-part role with Jurgen Klopp's side since then, managing only two league starts in the last two seasons.
Klopp even refered to Origi and other few Liverpool players as his Ferraris in the garage recently following the clubs victory over Southampton
Origi and others including Takumi Minamino are usually called forth when the occasion arises and according to Klopp, they do a good job when given chance
The Belgiam international was most notable and admired greatly by Livepool fans  after he scored twice during a match against Barcelona in the Champions League . It was an amazing comeback
A stoppage-time winner against Everton in the Merseyside derby, and the second in their 2-0 Champions League final win.
Those goals have made him an incredibly popular figure among fans, though many would deny him the opportunity to play first-team football.
Despite his few appearances, Origi remains the fans' favourite at the club due to his contributions at crucial times. His final game at Anfield will be against Wolverhampton Wanderers on Sunday.
But there have been some superb and crucial goals among the 41 goals he has managed to score in 175 appearances in his career at Anifield.
Origi has scored in the Merseyside derby several times, and one of his six goals this season came in a 2-0 win over Everton last month.
In December, he scored an unforgettable goal in the 94th minute against Wolves.
This season, Liverpool is aiming for a historic quadruple of trophies.
The Reds have already won the FA and Carabao Cup, but they will be hoping to add the Premier League and the Champions League to their trophy collection as well.
Before the season's final day, Jurgen Klopp's side is one point behind league leaders Manchester City.
On Saturday, May 28, they will face Real Madrid in the Champions League final.
Meanwhile, AC Milan, led by legend strikers Zlatan Ibrahimovic and Olivier Giroud, are likely to reclaim the Serie A title from their great rivals Inter Milan on the last day if at all they will beat Sassuolo on Sunday.