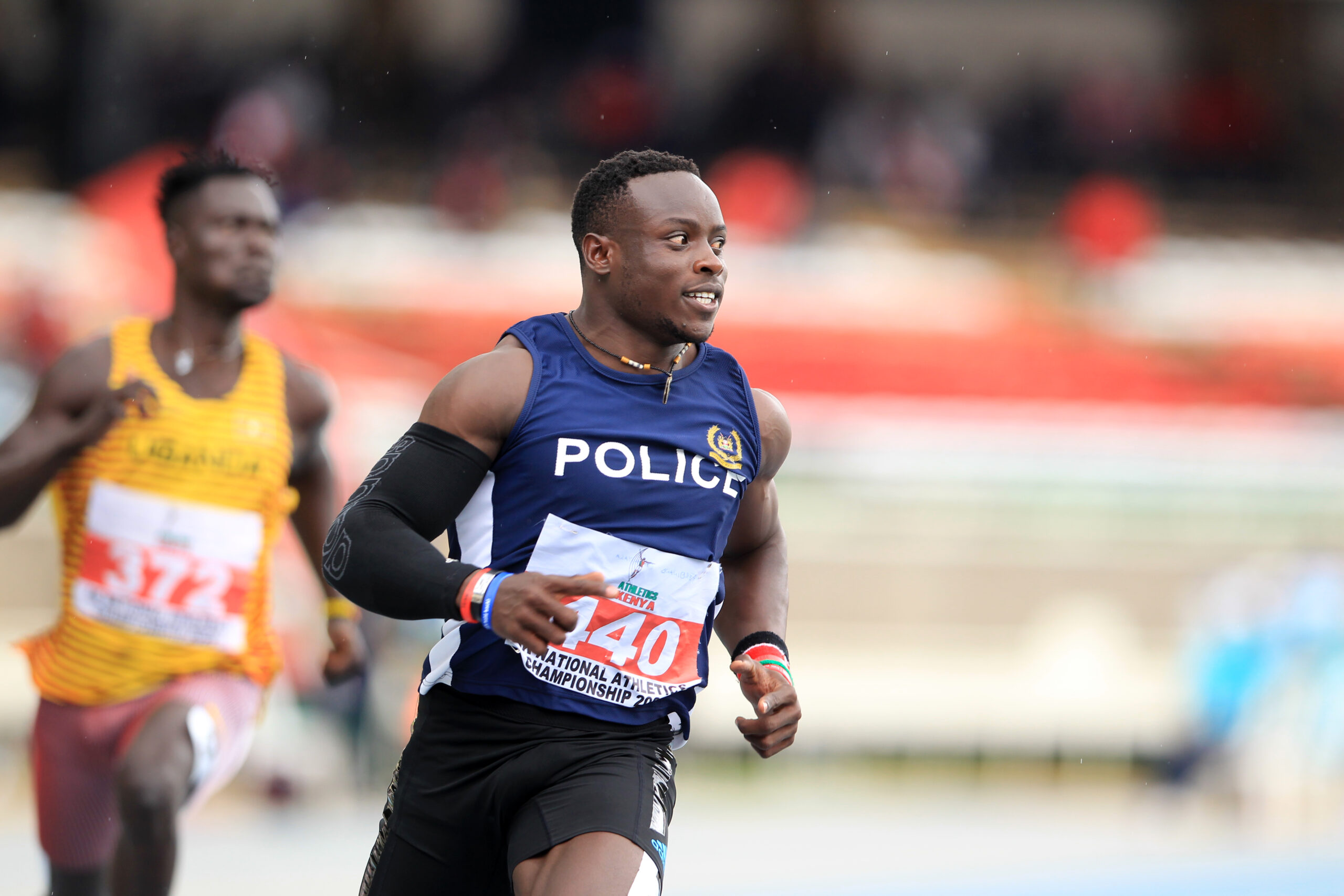 Omanyala will race in Italy and Germany
His final race will be in Ostrava on October 31
He is using the races to prepare for the African Championships
African 100m record holder Ferdinand Omanyala left the country Wednesday night for a tour of Europe where he is set to compete in three different races. The Adidas athlete will start off in Italy with a race next week before heading to Germany.
He concludes his European tour with the Golden Spike meeting in Ostrava, Czech Republic where he is set to compete against his idol and role model Yohan Blake.
"The first two races in Italy and Germany will not be very competitive and I think it will be very important for me because I am coming from a very competitive race. It is always good to tone down a bit to allow time to recover," said Omanyala.
The big meeting will however be against former world and Olympic champion Blake in Ostrava, the race also being a Continental Gold Touur meet.
Omanyala hopes to rake in another Conti Tour victory, having bossed the Kip Keino Classic in Nairobi two weeks ago where he clocked a season's best time of 9.85secs.
However, more exciting for him is the fact that he will be racing against his idol Blake.
"He is one of those that I looked up to when starting my career and therefore it is really exciting to be competing against him. I will beat him of course. I am the one who is on top now," said Omanyala, who holds the eighth fastest 100m time in the world.
He says all this is building up towards the African Championships in June in Mauritius and he says he wants to keep his body active in competition to be able to remain at the top throughout.
"I don't want to slow down and I want to keep competing to keep my body in the rhythm. I feel I have started the season well. At the start of last year, I was running 10.00 and 10.05 but now, we have a 9/85 so I feel I have really started well,"
"I will keep on improving because there is always room to do better."
He has his eyes settled on clinching triple gold at the African Championships in Mauritius, having been enlisted to run the 100m, 200m and the 4x100m relay.
"I don't want to be an African record holder without a title. My target is to get to Mauritius and win a title; not just one but three. I have been working for that and I feel pretty confident that I can achieve it. There will be competition yes, but they cannot match up to me," a confident Omanyala stated.
Also hot on his to-do list is qualification to the World Championships and Commonwealth Games. The Kenyan trials have been merged and will be set for June 23 and 24 at the Kasarani Stadium.
The Commonwealth Games Trials had been scheduled for this weekend, but Athletics Kenya and the National Olympic Committee made the decision to merge the two to have a strong representation in both.
"This year, the target is to medal in all the events that I take part in. I have picked a lot of confidence from the Olympic Games last year and I want to keep working in the same way," he added.