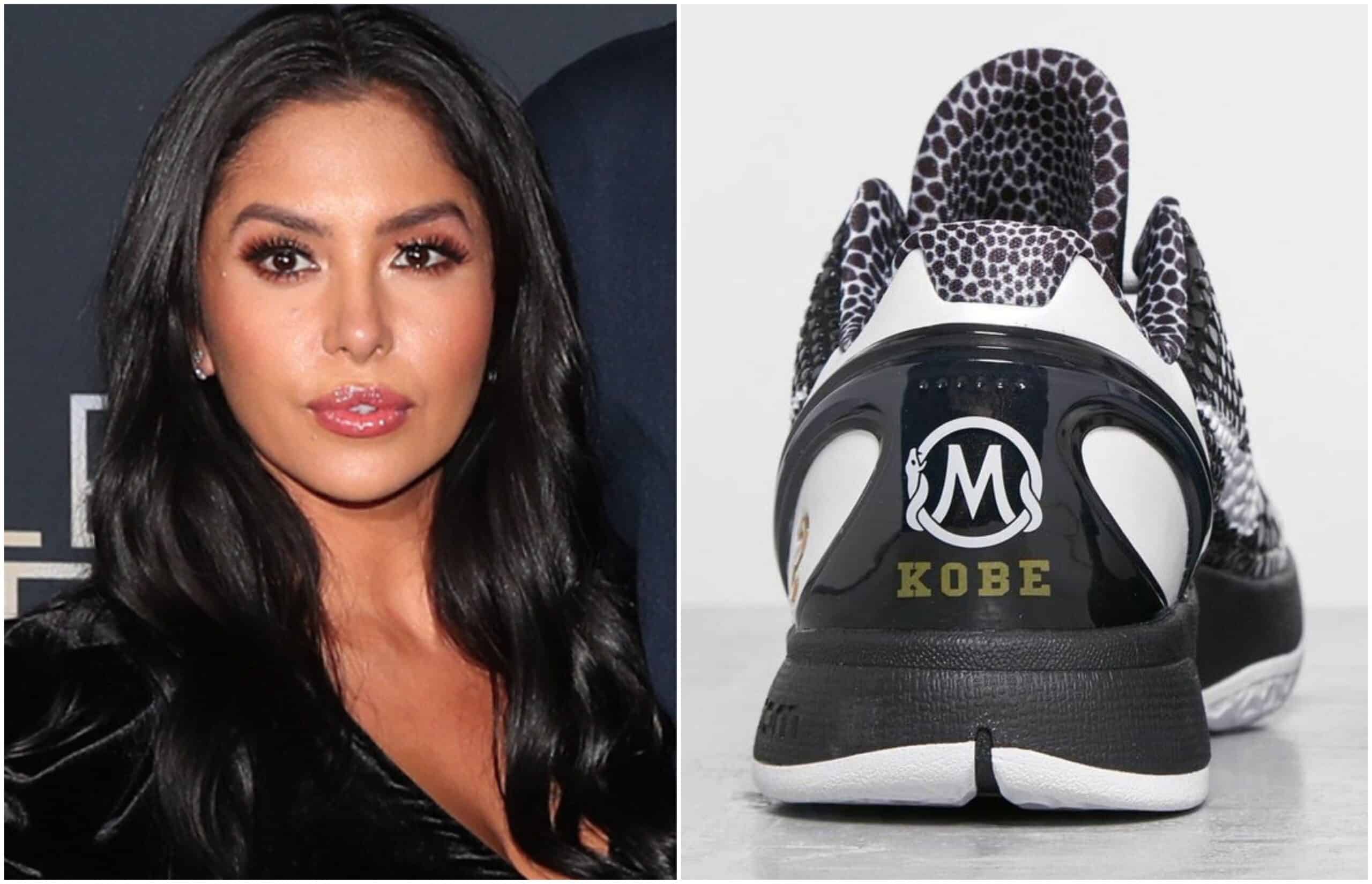 Nike will continue producing both footwear and apparel from Bryant's Zoom Kobe series
Vanessa Bryant says she is happy with the new partnership with Nike.
This  is after talks to renew the contract stalled  in 2021
Kobe Bryant's estate reached a new long-term contract with Nike to continue producing both footwear and apparel from Bryant's Zoom Kobe series, Vanessa Bryant and Nike say.
The news comes nearly a year after Kobe Bryant's initial endorsement deal with Nike expired.
Nearly 20% of NBA players have worn a Nike Kobe sneaker for a game since Bryant, along with his daughter, Gianna, and seven others died in a January 2020 helicopter crash.
During the 2019-20 season, 102 of the 322 total players competing in the league's restart at the Walt Disney World Resort wore a Kobe sneaker.
"We're excited to announce our partnership with Nike is going to continue! I am so proud that my husband's shoes are still the most worn by players on NBA courts and that the demand for his shoes remains so desired by his fans around the world," she wrote in an Instagram post.
From Nike's perspective, it will provide young athletes access to youth sports, with several initiatives planned globally to honour Bryant's legacy.
The global sportswear giant says that Kobe meant so much to the world and not just NBA. Nike president John Donahoe says Kobe's legacy in NBA will always reign supreme.
"Kobe Bryant means so much to so many of us, not just NBA fans but globally beyond the game," Donahoe said.
"His impact in growing the sport, particularly encouraging women and young people to pick it up, endures as one of his deepest, lasting legacies. Together with Vanessa, we hope to honour Kobe and Gigi by championing a new generation for many years to come."
Vanessa added that Nike will also launch a new Gigi Bryant shoe series, with a charity component.
It will be an addition to re-releases of the 11 signature Kobe models worn by Kobe during his career, and potentially his six post-career models as well,
"With this new partnership, fans will soon be able to have access to Kobe and Gigi Nike product for years to come," Vanessa said. "Nike [is] donating 100% of the net proceeds yearly for Gianna's shoes to our Mamba and Mambacita Sports Foundation (M&MSF)."
In honour of Gianna Bryant's 16th birthday, Nike said the first item from the new relationship might be out as soon as May 1.
The "Gigi" "Mamba Ballers" team uniform colour scheme sneaker, with gold embellishments, was first made just before last April's contract expiration and was never officially distributed. It was a fan favourite.
After stalled negotiations, the Kobe Bryant estate requested that Nike make more shoes for the re-release launches.
They also asked for an expansion of Kobe's shoes to include children's sizes during the negotiations that led to the agreement's expiration last year.
Nike also promised to build a new basketball facility in Bryant's honour. It was a major factor in continuing the partnership.
"I am also grateful that Nike and I will work together to establish a youth basketball centre in Southern California that will share the Mamba Mentality with youth athletes for generations to come," Vanessa Bryant wrote.
Sources tell ESPN that Nike's new contract with Kobe Bryant's estate means that several of the company's Kobe sneakers can be produced sooner than the customary 14 to 18-month turnaround period for new shoe designs.