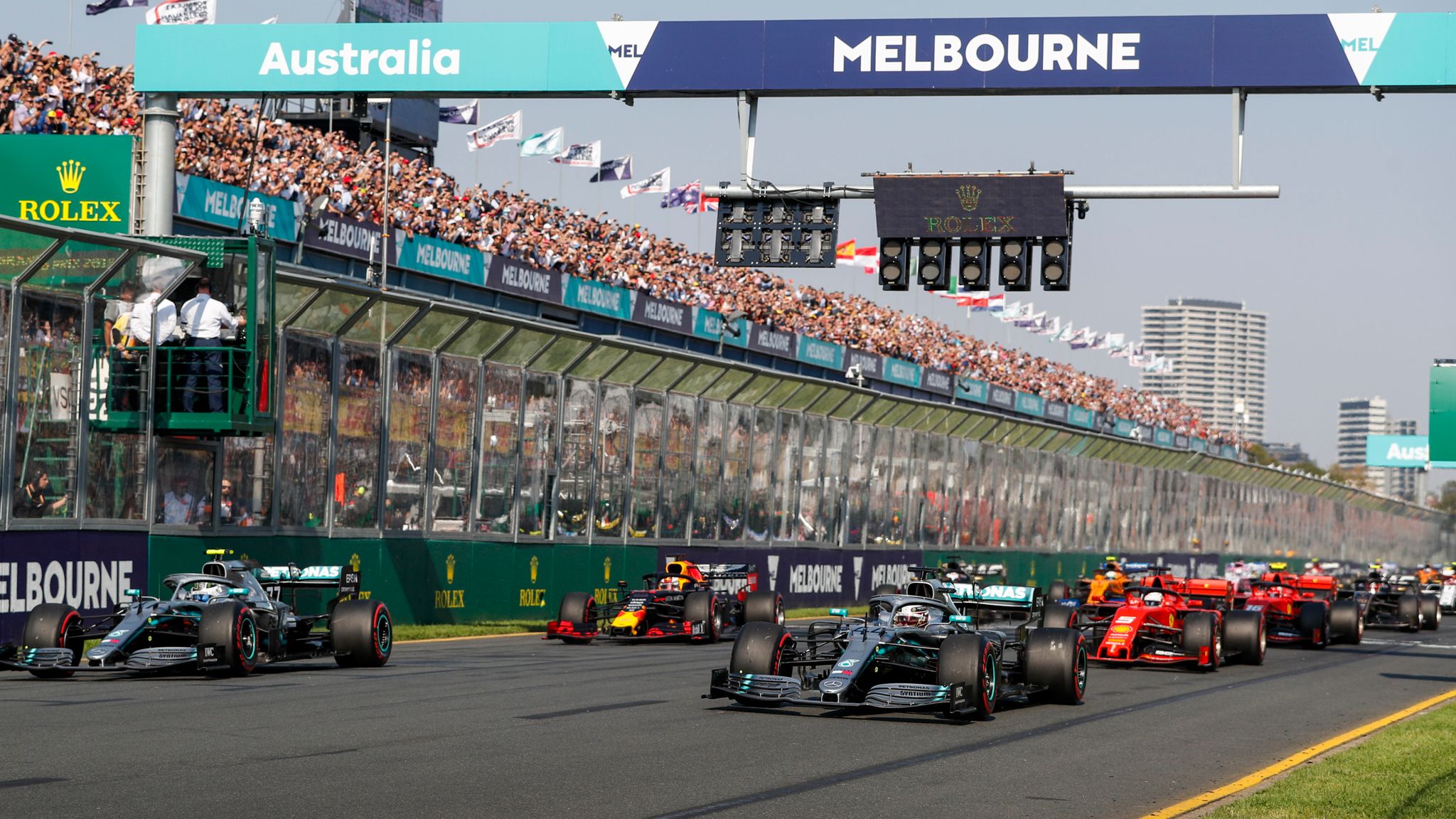 The 2022 Formula One Australian Grand prix is scheduled to start on the 8th of April 2022 in Melbourne Australia

Due to the COVID-19 outbreak, F1 hasn't raced in the country since 2019, 2020 and '21 editions of the event were cancelled

Each driver will have a total of six sets of tyres from the start of the qualifying race
The 2022 Australian Grand Prix is a famous Formula One race that will begin in April. The circuit is prepared for the event to take place this week.
Formula 1 Heineken Australian Grand Prix 2022 is the race's official name. The event will be held at Albert Park Circuit in Melbourne, Australia.
F1 hasn't raced in the country since 2019, 2020, and '21 editions of the famous event were cancelled because of the COVID-19 outbreak.
For the first time since the ill-fated journey at the start of the 2020 season, Formula One is returning to Melbourne suburbs, but in a very different location.
The path has undergone various modifications to boost the racing, including expanding narrow bends and the second sector's flattening to assure a flat-out blast around the lake.
Qualifying will begin at 4 p.m. on Saturday, followed by the Australian Grand Prix at 3 p.m. on Sunday.
The whole Australian Grand Prix weekend will be held on Australian Eastern Standard Time rather than Australian Eastern Daylight Time for the first time.
In 2006 the event was split across two time zones when daylight savings ended on the Sunday morning of the race.
Formula One will be accompanied by a three-category undercard in 2022, with Supercars taking centre stage for the season's third race.
Four 100-kilometre races will be held over the weekend in Australia, one on Friday, two on Saturday, and one on Sunday.
From the start of qualifying onwards, each driver will have six sets of tyres.
Four separate qualifying sessions will be held on Thursday afternoon and Friday morning to determine the grids.
Carrera Cup and S5000 will join the supercars on the support bill.
It will be the opening round of the season for the Carrera Cup and the local competitive debut of the brand new Porsche 992 Cup Car.
Albert Park will host the third round of the Australian Drivers' Championship in 2022.
After the 2020 event was cut short due to the pandemic, this will be the V8-powered open-wheeler category's first complete appearance at the AGP.
Demonstrations of a variety of classic automobiles will also be held.
F1 Australian Grand Prix 2022 Circuit
The Melbourne Grand Prix circuit is ready for the race. The first Grand Prix was held in 1996 and consisted of 58 laps.
The race distance is 307.574 kilometres, and the circuit length is 5.303 kilometres.
Michael Schumacher set the lap record for the circuit in 2004 with a time of 1:24:125.
First Grand Prix: 1996

Number of Laps:

 58

Circuit Length:

 5.303 KM

Race Distance

: 307.574 KM

Lap Record:

 1:24.125 (Michael Schumacher (2004))
| | | |
| --- | --- | --- |
| DATE | EVENT | TIME |
| April 8, 2022 | Practice 01 | 8.30-9.30 |
| April 8, 2022 | Practice 02 | 11.30-12.30 |
| April 9, 2022 | Practice 03 | 8:30-9:30 |
| April 9, 2022 | Qualifying | 11:30-12:30 |
| April 10, 2022 | Race | 10:30-2:30 |
F1 Australian Grand Prix 2022 Drivers List
Mercedes: Lewis Hamilton & George Russell

Red Bull: Max Verstappen & Sergio Perez

Ferrari: Charles Leclerc & Carlos Sainz

McLaren: Lando Norris & Daniel Ricciardo

Alpha Tauri: Pierre Gasly & Yuki Tsunoda

Alphine: Fernando Alonso & Esteban Ocon

Alfa Romeo: Valtteri Bottas & Guanyu Zhou

Williams: Nicholas Latifi & Alex Albon

Haas: Mick Schumacher & Kevin Magnussen