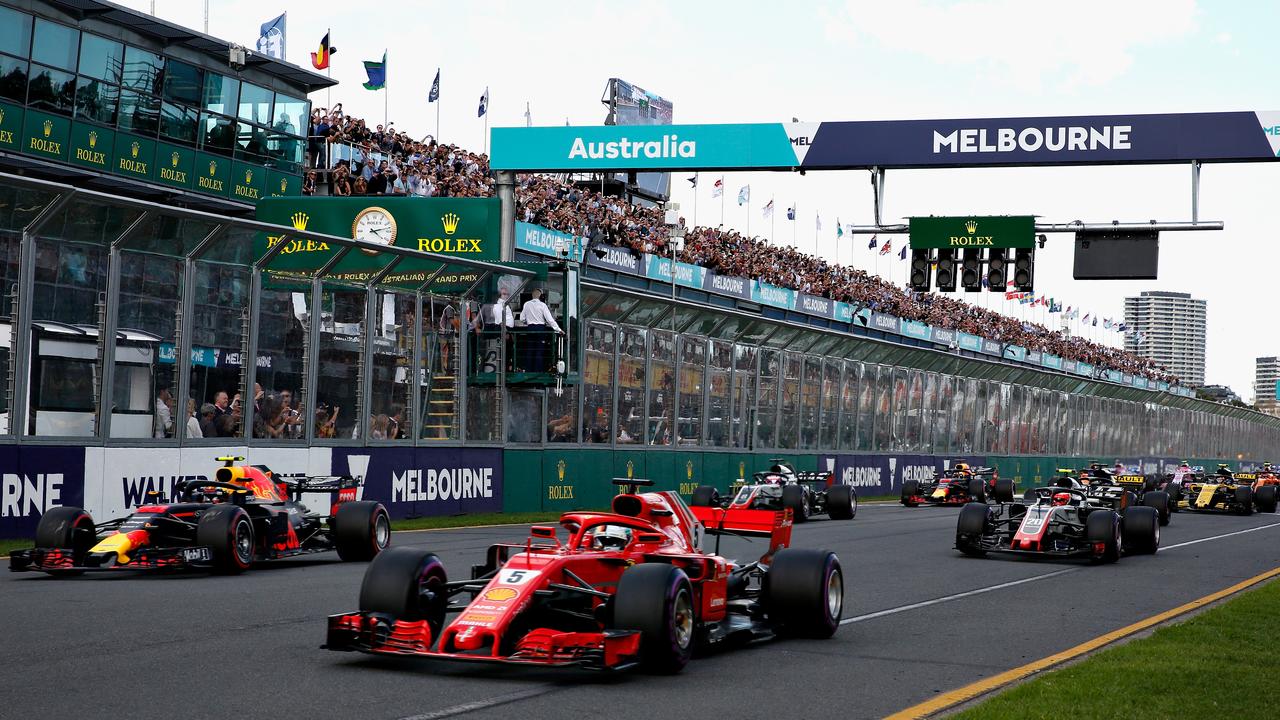 The 2022 Formula One Australian Grand Prix is scheduled to return on the 8th of April 2022 in Melbourne Australia
The Astralian Albert Park Circuit has undergone some changes since Formula One last raced there in 2019
Sebastian Vettel will return to the race after being ruled out due to Covid. Schechumar will also return after an accident
Will Mercedes perform better this time after Saudi Arabian Grand Prix's poor performance?
F1 returns to Australia for the first time since 2019, and fans are eager ahead of the season's third round. Here are a few of conversations that will spark conversations at Albert Park this weekend.
 The return to Melbourne
The last time Formula 1 intended to race  in Australia; the world was different. The Covid-19 pandemic was starting to develop and had a considerable impact before statewide lockdowns seeking to slow the spread of the virus.
When the Melbourne race was cancelled in 2020, the circuit had already been set up, causing almost a four-month wait for the season to resume.
 However, F1 has proven to be highly competent at responding to such a unique challenge since then, with flexible schedules and stand-in races allowing two historic seasons to be completed in that period.
When FP1 begins on Friday, it will feel like the end of a chapter in some respects in a city that continuously extends a warm welcome to the teams and drivers.
Hundreds of thousands of fans will gather to watch the first Grand Prix in Australia since 2019 – as they always do.
 New track layout
The world has changed since F1 was last in Australia, and the Albert Park circuit has changed as well, with considerable changes to the track layout done to improve racing.
The track has always been a fantastic test for drivers, but it has also been one of the most difficult to overtake, with races often being determined more by strategy or qualifying places than on-track battles. 
As a result, the race organizers have made a few changes in preparation for this year's competition.
All improvements are likely to result in lap times five seconds faster than before, but they also open up more opportunities for overtaking and might make mistakes more costly.
When you add in the 2022 cars, which make it simpler to track them closely, it'll be fascinating to watch its impact on racing.
Vettel and Schumacher back on race
On the Friday morning of the 2022 Bahrain Grand Prix, Sebastian Vettel was ruled out due to Covid-19, with Nico Hulkenberg taking his place.
Aston Martin confirmed last week that Vettel had fully healed and would be back in the race from Melbourne onwards, indicating that his season will begin there.
 After minimal pre-season testing, Vettel will have a lot of catching up to learn about the 2022 car, mainly because most of his rivals on the grid have already completed two races.
On the other hand, Mick Schumacher also missed the race in Saudi Arabian due to a big collision in qualifying. 
Schumacher was unharmed thanks to the incredible safety systems, but the best outcome for Haas in Jeddah and freight heading straight to Australia from Saudi Arabia with a pit lane start.
 The team decided the best option was to withdraw him from the race before receiving the results of Schumacher's precautionary scans.
Will the Red Bull vs Ferrari battle continue?
Perhaps the most exciting part of this season's first two races has been the battle between two non-Mercedes teams, as Red Bull and Ferrari set the early pace.
Both Charles Leclerc and Max Verstappen have one victory, but Leclerc leads the championship after finishing second to the defending champion in Jeddah.
Leclerc and Verstappen battled for the lead in the first two rounds, with the last race going down to the final circuit of the final lap before the latter could be sure of victory.
Will Mercedes be able to reduce the gap?
Mercedes have been struggling compared to the top two teams and were unable to compete for pole or victory in Bahrain and Saudi Arabia.
The schedule, which saw all the races take place on consecutive weekends, exposed Mercedes's issues in many aspects.
Therefore, it will be curious to see if Mercedes can make more progress given an extra week to study their problems and come up with potential solutions.