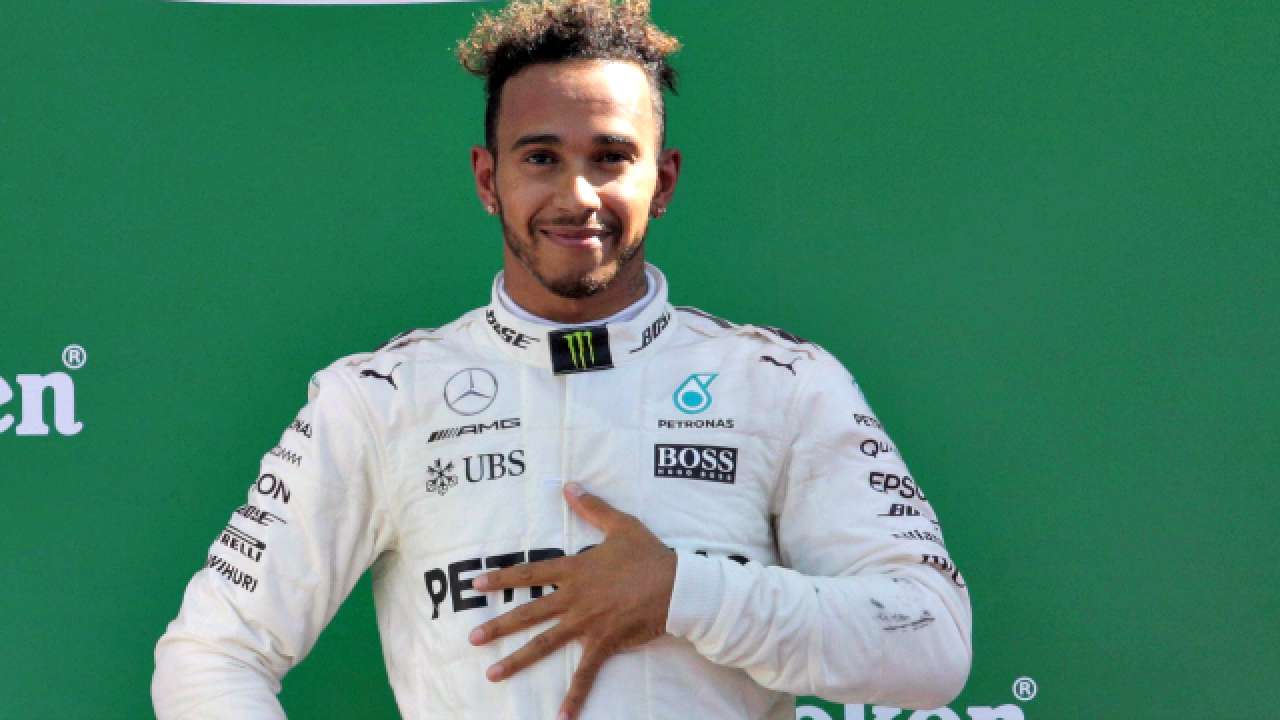 Lewis Hamilton says he holds no grudges nor baggage as the season starts
The FIA is expected to release its long-awaited study into the blunders committed in Abu Dhabi on Saturday.
Max Verstappen of Red Bull doesn't see the sense of releasing the report
There is "no baggage" that Lewis Hamilton is bringing into the new season, despite the controversy surrounding last year's title fight, he insists.
Formula One season resumes this weekend, as a report into last year's Abu Dhabi race is expected to be released.
He told BBC Sport on Friday that he also holds no grudges.
"I don't hold any grudges. I don't have any baggage going into the season. It is important to let go.
"All I can do is try and shape what's ahead. I can't change the past."
The FIA is expected to release its long-awaited study into the blunders committed in Abu Dhabi on Saturday.
Then race director Michael Masi failed to apply the rules appropriately in a late safety-car period and the destiny of the championship changed from Mercedes' Hamilton to Red Bull's Max Verstappen.
A few laps before the race was over, Nicholas Latifi had a crash prompting the deployment of a safety car that ended up bunching up all cars.
So, Masi who was the race director told the cars that were a lap behind the others that they couldn't overtake.
People who were racing behind a safety car didn't really show where they were in the race. When the yellow flags first flew, there were five cars between race leader Hamilton and second-placed Verstappen
It later turned out that Masi made a mistake. He told the five drivers who were behind the crashed car to move past the safety car.
Two cars behind Verstappen and one back in the pack were not allowed to overtake each other. They were instead forced to stay in their places.
Following appeals from other drivers for complete transparency in the investigation, Hamilton said he had spoken with the new FIA president Mohammed Ben Sulayem in Bahrain on Thursday.
"It is important that as a sport we are transparent and I had a good meeting with Mohammed last night," Hamilton stated.
"He agreed that's the direction we should take as a sport, so (I'm) looking forward to it coming out and for people to know the sport is transparent and we are learning from what happened in the past and are moving forwards."
However, Verstappen there was no need to publish the report but, added it was important to have conversations around what happened in Abu Dhabi.
Meanwhile, Hamilton and his teammate George Russell say their car isn't yet at its best because as the 2022 season starts.
Hamilton says his Mercedes team is not racing for a win adding that there is a big problem.
Mercedes set the fastest time to start pre-season in Barcelona, but they haven't done very well in Bahrain when it comes to lap times.
At the start of this week's final test, they showed off a new W13 car that looked very different from the one they used in Barcelona.
Even so, problems with the W13's balance and porpoising (when a car bounces when it loses and gains downforce) made Hamilton nervous about the season-opening Bahrain Grand Prix on March 20.
"At the moment, I don't think we will be competing for wins," the seven-time F1 champion said.