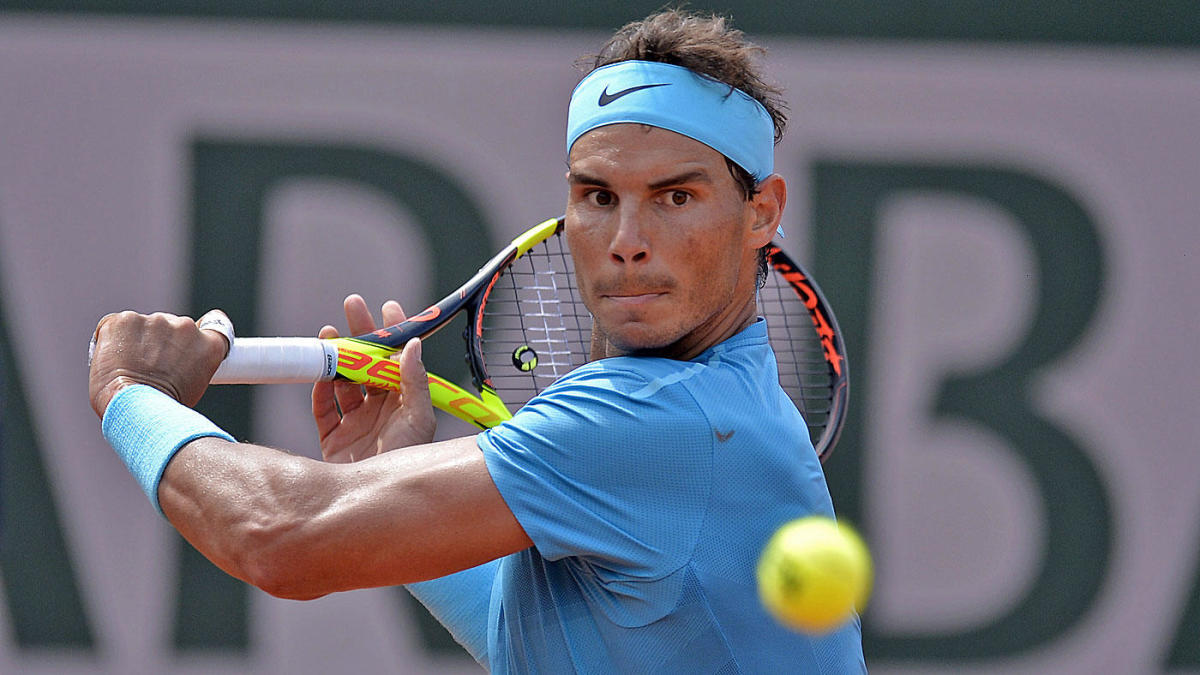 Rafael Nadal restaurant business keeps getting bigger
His new Italian restaurant in Madrid, TOTO, is unique
Some of the investors include Cristiano Ronaldo and Enrique Iglesias
The restaurant located in Madrid strives to give locals a taste of 1950s and 1960s Italian recipes
Rafael Nadal continues with his investment prospects now opening a second Italian restaurant, TOTO, in Madrid, a month after opening another one – Roland Garros – in Mallorca.
He partnered with his close friend and NBA star Pau Gasol and other investors among them Cristiano Ronaldo and Enrique Iglesias.
WHAT IS SPECIAL ABOUT RAFAEL NADAL'S NEW ITALIAN RESTAURANT?
The restaurant is operated by Tatel, a parent company with locations in Ibiza and Beverly Hills.
The restaurant specializes in Italian cuisine and uses ecological and sustainable materials to run its operations.
The restaurant located in Madrid strives to give locals a taste of 1950s and 1960s Italian recipes.
They described it as "a cuisine defined by immense innovation, constrained by the severity of the time to use more traditional raw resources and which formed the foundations of present Italian cuisine."
RAFAEL NADAL'S ROLAND GAROSS RESTAURANT IN MALLORCA
Nadal opened Rolland Garros in Mallorca after his 21st Grand Slam victory in the 2022 Australian Open.
The restaurant is tied to Rafa Nadal Academy by Movistar's expansion bid and it honours legendary athletes.
Nadal's victory over Daniil Medvedev in the Australian Open final in Melbourne helped him surpass Roger Federer and Novak Djokovic Grand Slams.
During a press conference at the Rafa Nadal Academy following his most recent triumph, Nadal shared his opinion on this subject.
"Do I want to be the one with the most Grand Slams? Yes, I do. Am I obsessed or frustrated by the idea of not being the one? Zero. I don't think 21 will be enough to end up being the one with the most Grand Slams," he said.
He said playing Medvedev in the finals was hard enough because he was all nervous because it was a while before he played at this stage.
Nadal confessed he was unable to train properly three months prior to the Australian Open and this made him nervous.
But, it is an unforgettable experience.
WHAT IS SPECIAL ABOUT ROLAND GARROS RESTAURANT IN MALLORCA?
Nadal won the Parisian Grand Slam a record 13 times, therefore, the eatery's décor is reminiscent of that tournament.
There is a mural of four iconic champions in the 60-seat room, which includes Bjorn Borg and Steffi Graff, as well as the King of Clay himself.
Chris Evert, the seven-time champion, also graces the venue with her presence. In fact, he gave the project his enthusiastic endorsement on social media.
"I knew I liked you @Rafael Nadal," she tweeted.
Chefs and dietitians worked together to create a special cuisine for Nadal, who was the restaurant's very first diner.
The restaurant will be for lunch and dinner, as well as a Sunday brunch on the menu.
In addition to the Roland Garros Restaurant, the Rafa Nadal Academy also has facilities dedicated to the Australian Open and the United States Open, which are currently in use.
There is an enchanting portrait of Nadal, Rod Laver and Roger Federer at the Australian Open-themed Sports Café. This section evokes great memories of a tough Australian Final in 2017 at the famous Rod Laver Arena in Melbourne.
Players can while away their morning while having a cup of coffee next to the mural which also includes Novak Djokovic.
With the help of Cristiano Ronaldo and Pau Gasol, Rafael Nadal is one of the owners of the Tatel Group, which has restaurants in Madrid and Los Angeles.
WHAT OTHER BUSINESSES DOES RAFAEL NADAL RUN?
RAFA NADAL SPORTS CENTER
Movistar, a subsidiary of his telecom sponsor Telefonica, helped Rafael Nadal construct a tennis academy in his hometown of Manacor in 2016.
As part of Rafael Nadal Sports Center, a residential sports complex for young talent that includes a school, the academy serves as an educational and training facility for children.
The sports center has 26 tennis courts (plus squash courts), a museum, a fitness centre with a spa and cafe, football fields, swimming pools, and more.
YACHTS
To unwind in his spare time, purchased his first luxury Italian MCY 76 boat, which he eventually sold for $3 million.
He purchased a Sunreef Catamaran Yacht in 2020 to pursue his passion for sailing. In the business sense of it, Nadal makes quite an amount from his yachts.
REAL ESTATE
The Spaniard has invested massively in the real estate business.
Besides, he purchased a 19th-century building in Madrid's most desirable neighbourhood for $30 million.