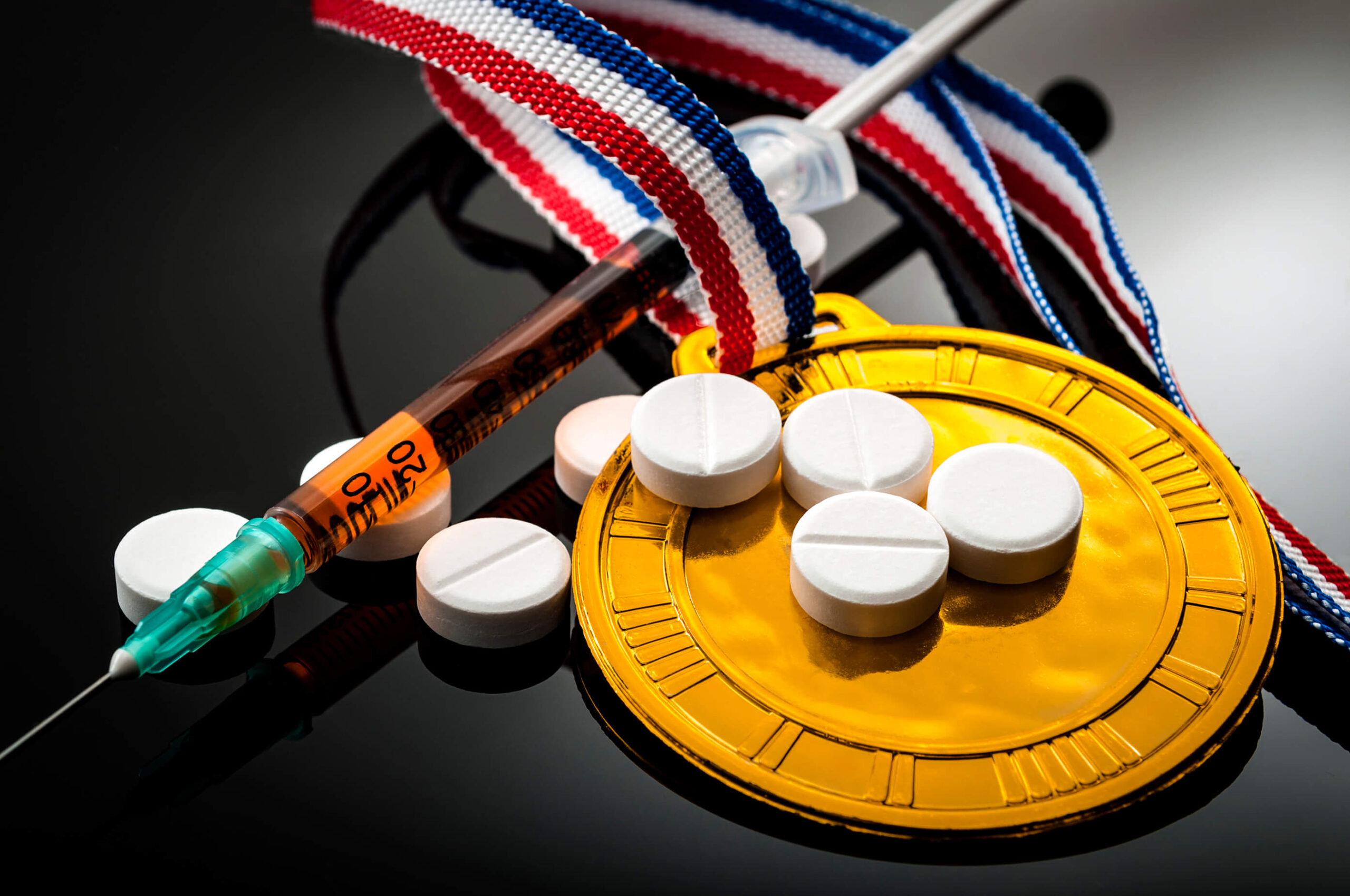 As far back as 1807, doping was a mainstay in the world with the first case recorded in the UK
Ancient Egyptians believed that pulverized mule hooves could improve their athletic abilities
A runner in the 1904 Olympic marathon drank a cocktail of strychnine, raw eggs, and brandy before the race, and he came in first
Nothing taints the sporting world more than the written doping history going far back to the formative years.
Athletes, even today, are always eager to take nearly anything in order to boost their performance on the field.
Some ancient Greeks relied on figs, while others relied on mushrooms. And ancient Egyptians believed that pulverized mule hooves could improve their athletic abilities.
History has it that in 1807, an endurance walker in the United Kingdom used laudanum to keep awake throughout a 24-hour race.
Then, a runner in the 1904 Olympic marathon drank a cocktail of strychnine, raw eggs, and brandy before the race, and he came in first. But it was a cocktail that ended his career prematurely.
In recent years, however, performance-enhancing chemicals such as steroids, human growth hormones are a mainstay.
Others such as blood-boosting erythropoietin are putting lives in danger as well as attracting negative attention.
Doping history in sports has yielded tainted successes and infamous controversies in the 20th and 21st centuries.
Sportsleo highlights the most tragic incidences of doping history in the sporting world.4
TOM SIMPSON, TOUR DE FRANCE (1967)
On July 13, 1967, British cyclist Tom Simpson died while cycling up Mont Ventoux in the sweltering heat of the Tour de France. Simpson died of a heart attack caused by dehydration, according to the official cause of death report.
His jersey contained amphetamines, and an autopsy confirmed evidence of the drug. An official investigation stated that Simpson was able to exert himself to the point of exhaustion and dehydration because of the medicines he was taking.
It was in part due to his death that performance-enhancing drugs were outlawed in cycling by the International Cycling Union.
DIEGO MARADONA WORLD CUP (1994)
Diego Maradona, the 1986 World Cup-winning Argentinian soccer captain, tested positive for five distinct ephedrine variations at the 1994 World Cup.
He was on suspension for 15 months in 1991/1992 due to cocaine use. But Maradona looked like he was making a comeback.
He shed 26 pounds to prepare for the tournament and scored and assisted in the first round of the competition. Maradona later retired.
BEN JOHNSON OLYMPIC GAMES (1988)
Canadian sprinter Ben Johnson won gold in the 100 meters at the 1988 Seoul Olympics, setting a new world record as well as defeating American competitor Carl Lewis.
Then Johnson was found to be taking stanozolol, an anabolic steroid. In light of this evidence, he voluntarily surrendered his gold medal to Lewis.
Johnson's fortunes took a turn for the worst, taking away millions of dollars in promotional deals.
Lance Armstrong Tour De France (2012)
Lance Armstrong, an American cyclist, won seven consecutive Tour de France victories from 1999 to 2005. With his victories, he became well-known, and his cancer survival garnered him even more accolades.
Although he was suspected of using performance-enhancing drugs, no formal charges were brought against him. In 2010, a former teammate of Armstrong's, Floyd Landis, accused the cyclist of doping.
In 2012, the United States Anti-Doping Agency charged him with doping. Armstrong did not defend himself and he was stripped of his Tour de France victories and banned from racing.
In an October report, the agency claimed that Armstrong was a member of "the most sophisticated, professionalized, and effective doping program in the history of sport."
Armstrong admitted to Oprah Winfrey in January 2013 that he had doped for all of his Tour de France victories.
GERMAN ATHLETES FORCED TO DOPE (1970 – 1980)
To illustrate the superiority of communism in sports in the 1970s and '80s, the East German government dosed its sportsmen with performance-enhancing chemicals.
Most of them were steroids. Athletes were aware of the changes occurring to their bodies, but they had no choice but to comply with a rigid system. They even warned each other, "You consume the pills, or you die."
The East German women's swimming team won 11 gold medals out of a possible 13 in the 1976 Olympic Games in Montreal, contributing to a total of 40 gold medals.
Competition and observers thought that East German athletes were taking steroids, but state resources were employed to perpetuate and cover up the doping scheme.
Over 9,000 athletes received performance-enhancing medications. Some of the doping scheme's offenders were tried and convicted after German reunification in 1990.
Athletes, however, paid a high price for their participation, with many suffering from heart disease, infertility and cancer as a result.