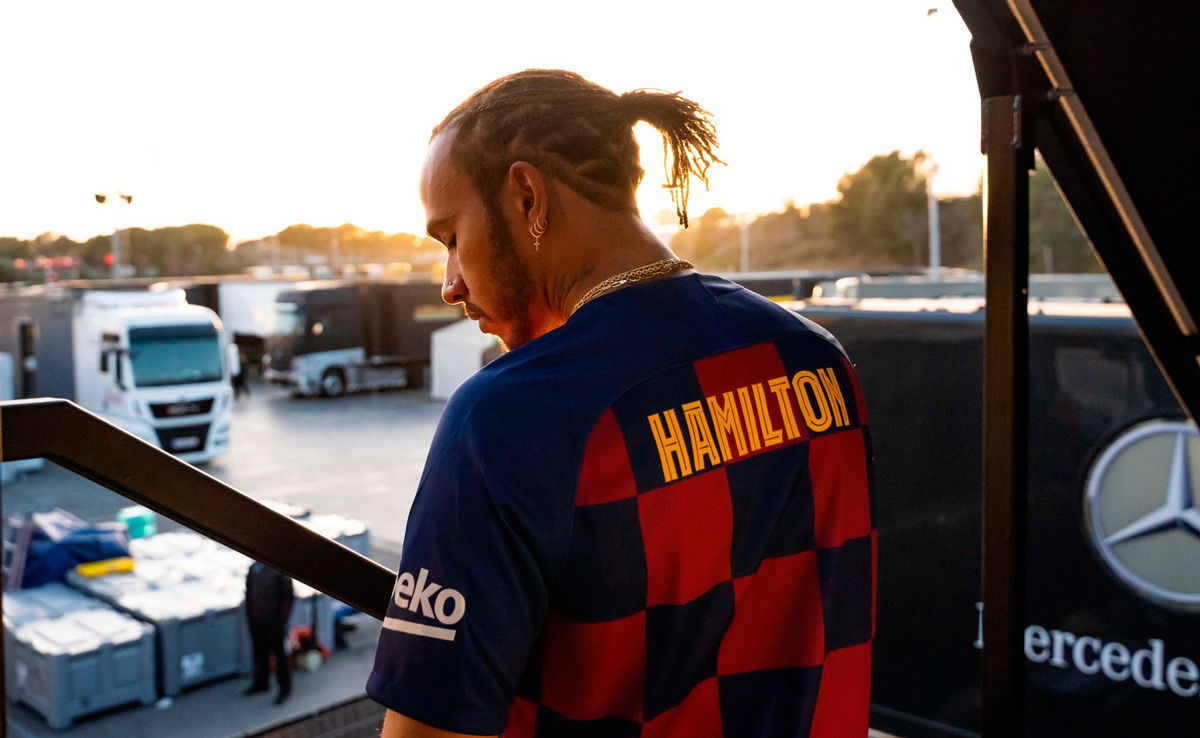 Lewis Hamilton urged the world to keep Ukraine in prayers
He is among a dozen artists who have condemned Russia for attacking Ukraine
Seven-time Formula One champion Lewis Hamilton condemned the ongoing Russia Ukraine war touched off by Russian President Vladimir Putin.
Speaking on Friday following Barcelona's pre-test for the new season, Hamilton sympathized with Ukrainians.
He said: "My heart goes out to all the courageous people of Ukraine who are facing such terrible attacks for simply choosing a better future.
"I stand with the Russian citizens who oppose this violence and seek peace, often at risk to their own freedom. Please stay safe everyone. We are praying for you."
Hamilton joined a battalion of other sports personalities condemning Russia for starting a war in Ukraine.
Russian tennis player Daniil Medvedev is among those who have condemned Russia for staging attacks in Ukraine.
Former Formula One champion Sebastial Vettel was first to announce that he would not participate in the Russian Grand Prix slated for September.
Oleksandr Zinchenko of the Premier League and Ukraine said he hopes Putin dies.
Zinchenko, who started his career at Russian club FC Ufa, said:  "I can't sit back and wait for the right moment to speak out. My home nation is depicted in the photograph. My country of birth and upbringing."
UEFA champions league have since moved the stage play to Paris from St. Petersburg. Formula One also cancelled the Russian Grand Prix.
The ongoing violence in Ukraine, which is said to have killed hundreds of people on both sides, has already had a significant impact on the upcoming Formula One season.
After Putin gave the go-ahead to commence a full-scale military operation, Russian troops invaded Ukraine on land, air, and water on Thursday.
Presidents from around the world have denounced Putin's actions, claiming that they violate international law. As a result, Russia faces severe sanctions.
On February 24th, Vladimir Putin made a pre-dawn television address in which he said Russia could not feel secure, due to continuous threats from Ukraine.
Putin irrationally stated that his purpose was to defend those who had been bullied and murdered. That is why he sought for the "demilitarization and de-Nazification" of Ukraine led by a Jewish president, Volodymyr Zelenskiy.
Zelensky reports that 137 Ukrainians were killed on Thursday; Putin denies this figure.
As a result of Russia's alleged 'peacekeeping operation,' the capital city of Kyiv continues to be rocked by explosions.
As Russia Ukraine crisis continues, Ukraine forces claim to have killed 3,500 Russians and holding 200 others.
Sources say the situation is '100% under control' as Russian forces move on Kyiv, Ukraine's capital city.
There have been reports that Russian military assets have targeted a number of Ukrainian cities and towns, resulting in the armed uprising of citizens to protect their country.
As all of this happens, a Ukrainian TV channel took to Twitter saying the situation is under control.
The tweet further stated that the Ukrainian military was hands-on in defending itself. But there are different accounts as to how many people were killed in the attack.
It is possible that the number is lower, according to Ukraine's military.
According to the Russian Defense Ministry, more than 1,000 Russian soldiers have been killed in combat in Ukraine.
Four Russian tanks were destroyed on a road near Kharkiv. Fifty Russian soldiers were killed in a Luhansk region village, and six Russian planes were shot down in the east, the Ukrainian military reported on Thursday.