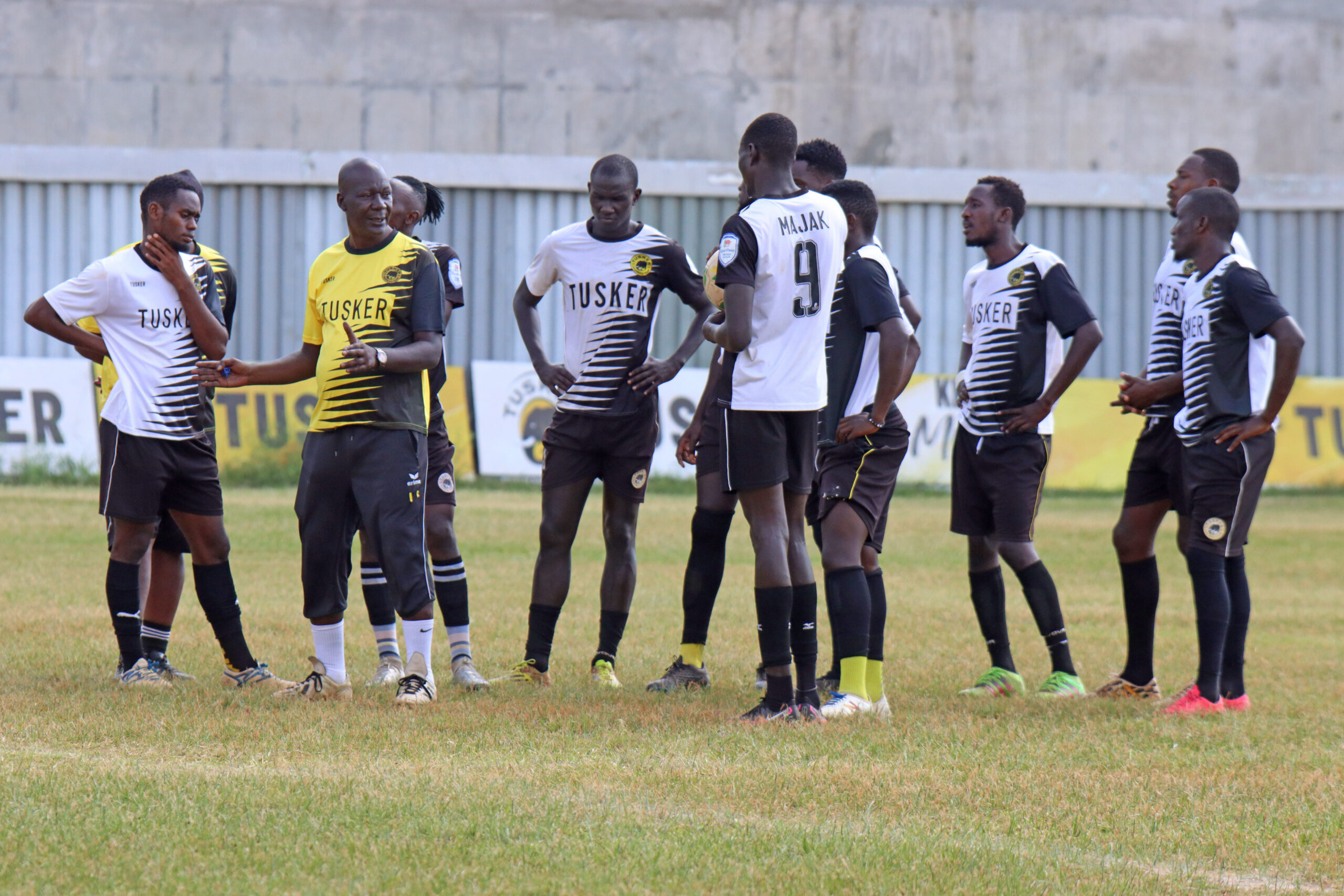 Tusker FC and Bandari FC clash in a rescheduled FKF Premier League midweek fixture at the Ruaraka Complex on Wednesday afternoon, with each side eager for victory after a struggle over the last five matches.
While the defending champions have won just two of their last five matches with an equal number of losses, Bandari have won only once, losing a similar number and drawing three.
For Tusker, pressure is on head coach Robert Matano whose job is reportedly on the line if he fails to beat Bandari at home. The defending champions have had a torrid start to the season and have so far lost six games, one more than they lost whole of last season when they clinched the title.
Matano's woes deepen with the fact that he brought in a huge number of new players into the squad and the expectation was that the team will be better. But in retrospect, the performance has been far from convincing and the results have been worse.
They drew their last match against bottom side Vihiga Bullets, having beaten the Premier League newbies 2-0 at home.
They once again face a similar scenario with Bandari, playing them at home on Wednesday and Sunday in Mombasa.
"This kind of fixtures are really tough as we saw with Vihiga. I would have preferred if we had other games in between before playing the return leg but then again, we cannot complain much. It is the kind of scenario we find ourselves in and we have to cope," said goalkeeper Patrick Matasi.
He added; "We need to tackle them very well because they are a good side. Results have not been good on their end and we know they will come all out to get victory."
In Bandari's fold, the dockers have three former Tusker players who clinched the league title with the brewers last season. Rodgers Aloro and Chris Ochieng haven't been regular starters for the team while Faraj Ominde has been a regular starter.
The three left with a bitter taste in their mouths and will have a point to prove when they return to Ruaraka for the first time since their departure.
For Bandari, the last few matches have been far from convincing and will be under pressure to rake maximum points and get back to winning ways. Coach Andre Cassa Mbungo is a man under pressure.
His preparations for the match have been dented with striker John Mwita ruled out of the game. Mwita has been Bandari's danger man over the last few games but will miss the trip to Nairobi with injury.
However, they hope to field new signing Kevin Kimani who has been drafted after leaving Wazito FC. Kimani has already scored against Tusker this season, having bundled home the lone goal for Wazito when they lost 2-1 to the brewers in December.
History favours Tusker heading into this tie. Over the last 22 matches, Tusker has won 10 times and lost six, the rest ending in draws. Five of Tusker's 10 wins have come from home while Bandari has won thrice away from home.
Last season, the two sides played to a 0-0 draw in Nairobi before Bandari won the corresponding fixture 2-1 in Mombasa, coming from a goal down. The last time Bandari beat Tusker in Nairobi was in 2018 when they won 1-0.