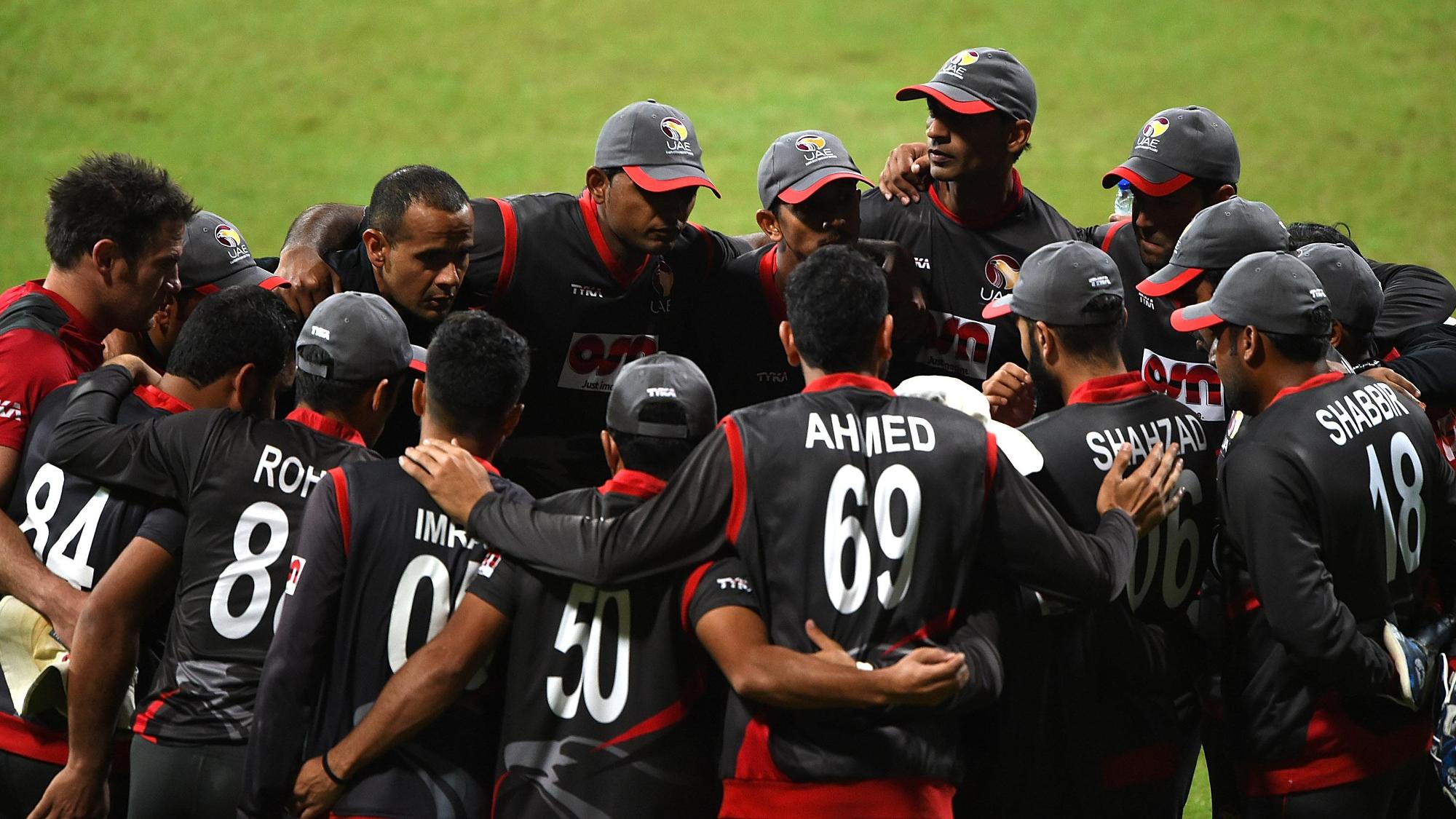 UAE secures a place in the ICC Men's T20 Men's World Cup 2022
UAE beats Nepal by 68 runs to qualify for T2O Men's World cup 2022
Vriitya proves himself as the player of the tournament
After reaching the final of the ICC Men's T20 World Cup Qualifier A, supported by Dream 11, in Al Amerat on Tuesday UAE confirmed its big ticket to the ICC Men's T20 World Cup in Australia.
With a 68-run victory, UAE ended Nepal's three-match winning streak, while Ireland defeated Oman by 56 runs.
UAE produced a clinical performance at the Oman Academy Ground 1 to qualify for the ICC Men's T20 World Cup for the second time.
The UAE last competed in the global showcase event in 2014. It will be Ireland's seventh appearance at the global showcase event, being the lone Full Member nation in Qualifier A.
As a result, UAE earned 13th place in the competition, which will be held in Australia later this year, with the final two spots determined at the Qualifier B in July.
Nepal was shocked by UAE pacer Junaid Siddique's early strikes as they chased an intimidating victory mark of 176 to win.
In his three-over stint, the fast was in top form, dismissing the top three Nepal hitters.
Siddique bowled a spectacular first over, dismissing opener Aasif Sheikh and one-down batsman Lokesh Bam off two consecutive balls.
Nepal was 3-2 in six balls, and the chase appeared to be a difficult task.
In his second over, Siddique claimed the coveted scalp of Nepal's in-form batter Kushal Bhurtel.
Nepal's aspirations were dashed when UAE skipper Ahmed Raza struck twice in the 13th over, reducing them to 83-6.
Raza's golden arm brought him additional success as he bowled Nepal out for 107 runs, winning him the player of the match title for his five-wicket haul.
Dipendra Singh Airee (38) and Gyanendra Malla (38) were the only batters to reach double figures.
Vriitya Aravind, the new face of UAE cricket, maintained his blistering batting outburst earlier.
His team's amazing total began with a furious knock of 46 off 23. UAE's aspirations to get off to a fast start in the match were thwarted by Nepal bowlers, who chose to use the wicket first.
UAE was 6-1 in 10 balls after Chirag Suri was dismissed by Jitendra Mukhiya, who concluded with a three-wicket haul.
Opener Muhammad Waseem rediscovered his form and, combined with Aravind, smashed the opposition's onslaught.
Waseem smashed the game's opening six runs and then went on to put on a show of strong hitting all over the field. In the fourth over, Aravind hammered three boundaries off Mukhiya.
Over the following few overs, the 19-year-old batter was in his element, hitting several blistering smashes.
Abinash Bohara hit a six and a four, and Nepal skipper Sandeep Lamichhane hit another six and a boundary. Aravind was on his way to a second consecutive half-century when Lamichhane struck in his second over to halt his whirlwind 23-ball innings.
The youngster had smashed five fours and three maximums. He has already scored 267 runs in the qualifications, putting him in the first place.
After that, Waseem and Muhammad Usman enjoyed a 64-point stand. Waseem smashed two boundaries and a six off Bohara in the 11th over. With a six-off Kamal Airee, the opener hit his half-century
With five overs remaining, UAE was at 131/2. They put the pedal to the metal, but they lost two wickets in the 17th over to Bohara, who dismissed Usman and Waseem.
Waseem's 48-ball 70 contained four fours and four sixes. UAE had a productive over thanks to Zawar Farid's powerful hits, but he died in the same over. In the next two overs, UAE added another 21 runs to reach 175.
"It is a very emotional feeling. To lead the team to the Men's T20 World Cup after six looming years.
I fail to express in words the delight of playing a lead role in achieving our goal to qualify.
It means a lot to us. It has been a difficult journey since missing out in 2019. We are blessed to have a talented bunch of youngsters and Vriitya has proved it as the player of the tournament.
Qualifying for the Men's T20 World Cup was an obsession for our team and glad that we could do it.
It was one of those days when everything clicked for us. It was one complete performance." said Ahmed Raza, UAE Captain.