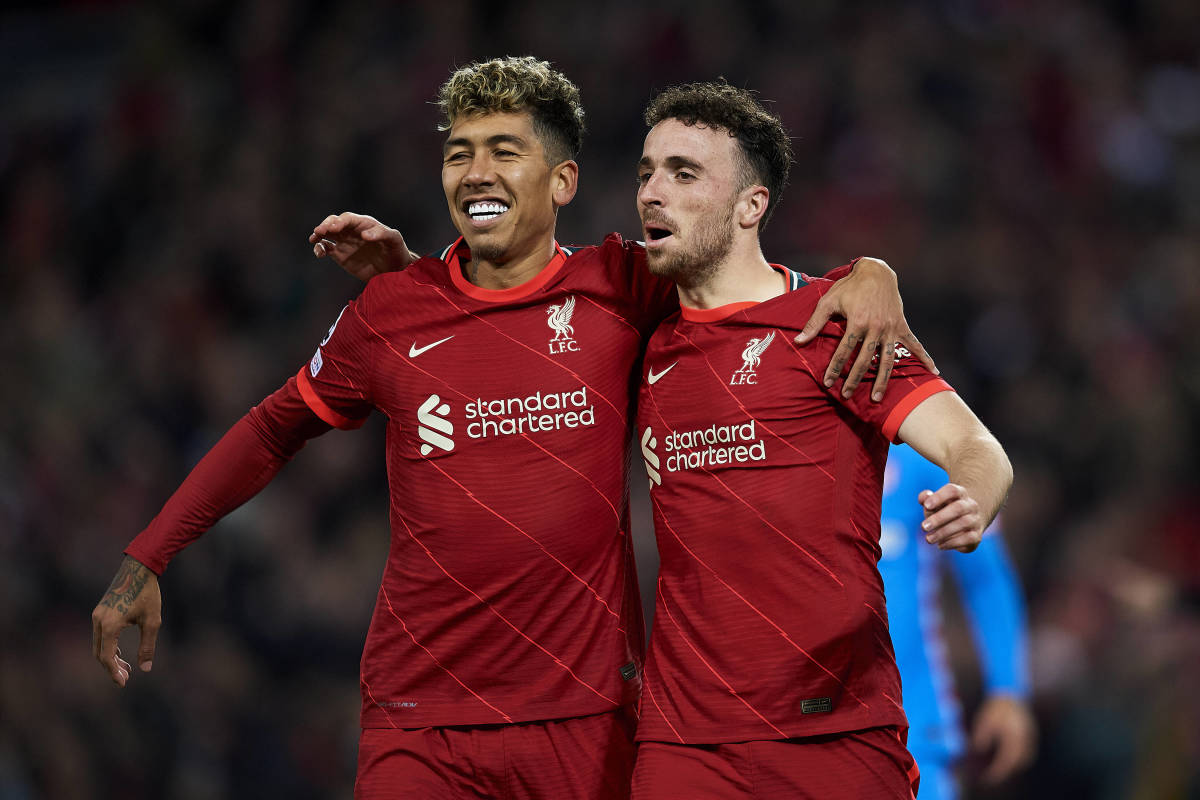 Roberto Firmino out of Carabao Cup final, Diogo Jota a doubt for Liverpool
Liverpool's Football Club manager Jurgen Klopp confirmed that his team will miss his top strikers Diogo Jota and Roberto Firmino in today's Premier League clash against Leeds United. Both players picked injuries in their first leg tie against Inter Milan in the champion league round of 16 last week.
Jota was substituted for Firmino at halftime due to an ankle injury, and Roberto gave the Reds a crucial lead at the 75th-minute but then suffered a hamstring injury during the match. Klopp's side went on to win the match 2-0 with a goal from Mohamed Salah, which is a significant advantage as they will be hosting the second return leg to qualify for the quarter-finals.
Seated at second place in the Premier League behind Manchester City, who leads with six points, Jurgen will be keen to convert today's game in hand to three points and thus reduce the deficit to three points.
In his interview, the Red's boss was categorical of how important this match is to him and the team's hope to lift the Premier League title as he expects the league leads they are chasing to win all their matches.
The German tactician said, "Leeds man-mark all over the pitch so, if you are not in the game, then Leeds will eat you. They are leading in three decisive running Premier League stats. You have to be ready for these runs, and they never give up on top of that. Some spectacular results in both directions."
The manager advised his team to play as a unit and take advantage of the home crowd to have a chance at winning and warned of suffering if they are not ready to fight.
Though the two have been ruled out for today's game, Klopp hasn't ruled them out for Sunday's Carabao Cup final with Chelsea, where Liverpool will be looking to lift their first trophy since they won the Premier League in 2020.
Leeds United manager Marcelo Bielsa has confirmed that his side will miss Robin Koch, Patrick Bamford, Kalvin Phillips and Liam Cooper.
Leeds are 15th in the Premier League, just five points from relegation, and they are fighting to ensure they are not relegated this season. They will be aiming to overturn the disappointment that saw them defeated at home to three goals to nil this season.