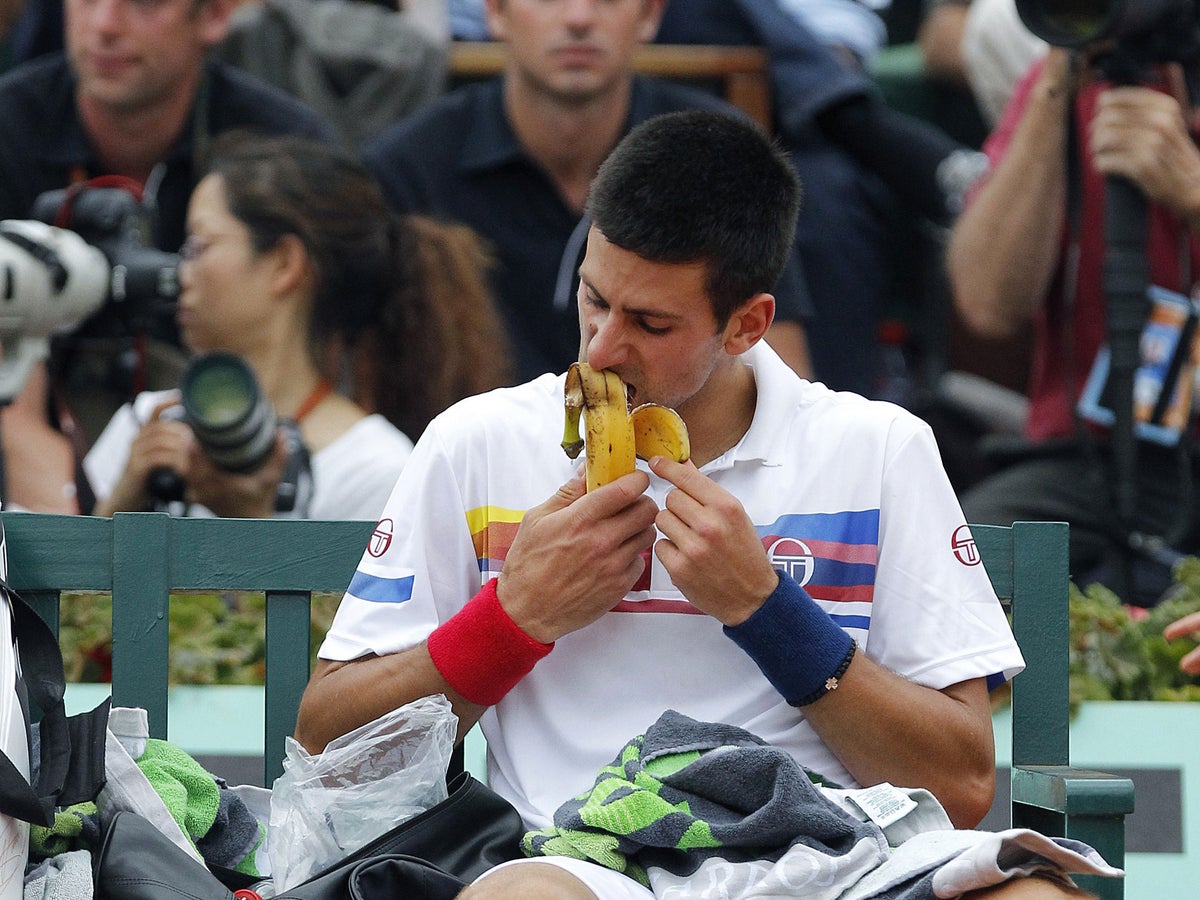 Novak Djokovic diet plan is something he adheres to strictly – it accounts more for his success just like he trains hard.
Never in a day does he falter and it has been years of trying to stick to a diet not so many people would adhere to.
But what does the diet of world No.1 look like? What does he eat, when and how?
Sportsleo has all these details for you.
NOVAK DJOKOVIC DIET PLAN
In his book: Serve To Win, the 14-day Gluten-Free Plan for Physical and Mental Excellence – he explains it all.
Djokovic says his biggest move that made him a tennis superstar is going gluten-free since 2018. He also keeps off dairy and refined sugars.
Dr Igor Cetojevic did tests that established he was intolerant to wheat and dairy products.
He stuck to eating vegetables, beans, white meat, fish, fruit, nuts, seeds, chickpeas, lentils and healthy oils.
"I just needed that information about the change in diet and nutrition. With that change in 2010 and the years after that, I felt so strong as a tennis player… the horizons of my life opened up to me. The circumstances in life that I've had after that were phenomenal," he wrote in the book.
This was post-2010 when he made changes to his diet.
At one point in his career, Novak Djokovic struggled with respiratory problems. To better his health, he had a nose operation.
His doctor advised him to alter his diet, which he says was really beneficial. It is then that he made a decision to eat entirely plant-based foods as of 2016.
The first thing Djokovic does in the morning is to drink a glass of warm water with lemon to help him de-stress and reset his day.
He then gobbles down celery juice on an empty stomach. Shortly after a short break, he takes a green smoothie, which is often made from a lot of fruits and vegetables.
Novac Djokovic diet plan includes supplements that he uses to better his health. During training, the Serbian eats a lot of fruits to stay focused and at his peak performance level.
In addition, he avoids foods that take a long time to digest, such as meat and dairy products.
Wild rice, soda grains like quinoa and millet are common accompaniments to salads at lunchtime. He eats a relatively light diet in general.
NOVAK DJOKOVIC DIET PLAN WAS CRITICISED
Djokovic recalls that when he opted to only eat plant-based foods, he was derided and criticized.
He claims that it was more than just a matter of changing his food; it was a whole lifestyle transformation. As a result of this, he said, he also changed his diet because he was concerned about the impact animal slaughter has on the climate.
That's why he keeps off meat products of all kinds and only does plant-based products.
He says all he needed to know was about dietary and nutritional changes. His tennis career went from strength to strength after that transition in 2010 and the years that followed.
New possibilities emerged for Djokovic in his personal and professional life since adopting a new meal plan.
WHAT NOVAK DJOKOVIC DIET PLAN MAKES HIM FEEL
Since changing his diet, Djokovic says that his whole life changed as a result.
Prayer is another key aspect for Djokovic in all his meals. He appreciates that he has something to eat and feeds "mindfully".
Djokovic has had the same eating routine for years now. It is almost a tradition.
"Every morning I wake up … I drink a glass of water and do my stretching, maybe mixed with some yoga or tai chi, for 20 minutes. I eat a breakfast perfectly calibrated to my body for the day ahead – the same breakfast almost every day of my life."
His private chef prepares all these meals for him. They follow him wherever he goes and makes him happy with the right meal on the table.
Djokovic has won 20 Grand Slams – most of them in the last decade after changing his eating habits.
However, he was unable to defend his Australian Open title in the 2022 opening Grand Slam due to 'glaring differences with Australian Border Officials'.
Djokovic was deported from Australia in January after running into headwinds with the authorities given his Covid-19 vaccination stance.
A visa mix-up also informed his deportation.