Novak Djokovic confirms he is playing in Australian Open – Sportsleo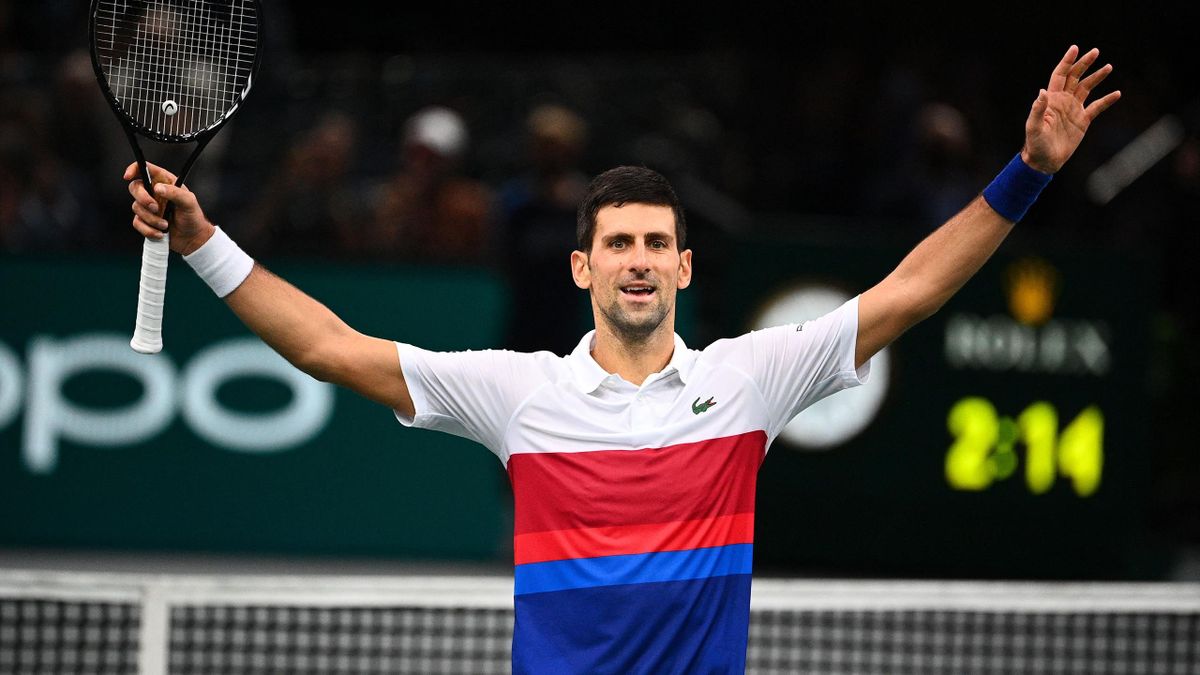 In the wake of Novak Djokovic Covid-19 exemption, he has confirmed his participation in this year's Australian Open.
All players competing in this year's Australian Open must either be vaccinated twice or produce documentation of medical exemption, according to tournament director Craig Tiley.
However, world No.1 revealed on Tuesday that he will be travelling to Australia under an "exemption authorization'. This is despite the fact that he has not yet disclosed his immunization status on Twitter.
"Happy New Year! Wishing you all health, love & joy in every moment & may you feel love & respect towards all beings on this wonderful planet. I've spent fantastic quality time with loved ones over break & today I'm heading Down Under with an exemption permission. Let's go 2022!"
Why Was Novak Djokovic Allowed in Australian Open Without Being Vaccinated?
The Australian Open in a statement said that Djokovic underwent a rigorous evaluation procedure. The evaluation was overseen by two distinct panels of an independent panel of medical experts.
This is what resulted in Djokovic being given a medical exemption.
Djokovic will try to capture his 21st Grand Slam title and win the Australian Open for the tenth time. Tennis fans were in apprehension following Djokovic's withdrawal from the ATP Cup in Sydney last week.
This raised questions on if he would defend his championship, but the Serbian said he would be back.
The Serbian won the Australian Open, French Open and Wimbledon Grand Slams in 2021. He, however, lost to Rafael Nadal in the finals of the Olympic Games and US Open 2021.
Australian Open Official Speaks
Australian Open director Tiley in December announced that an independent panel would determine which players will play in Melbourne.
"We've worked closely with the Victorian government to establish fair and independent protocols for assessing medical exemption applications that will enable us to ensure the Australian Open is safe and enjoyable for everybody," Tiley said.
"Central to this process is that the decisions will be made by independent medical experts and that every applicant gets due consideration."
Srdjan Djokovic Blackmail
His confirmation puts to rest months of speculation. In November 2021 his father Srdjan Djokovic said Djokovic's chances of playing in the Australian Open were slim.
Srdjan called out Australian officials over the mandatory COVID-19 vaccination rule. Tiley, then, maintained that unvaccinated players would not be allowed to participate in the 2022 season-opening Grand Slam.
The rules came to play even as Djokovic maintained his stance not to disclose it or not he is vaccinated.
He maintained that his son who is the world No.1 was being blackmailed by tennis officials. Srdjan while speaking to Sports Illustrated said that he did not anticipate Djokovic playing in the Australian Open next year.
He remarked that the vaccination rules by the tournament's officials are tantamount to blackmail. He held that his son should not be forced to be vaccinated so as to play adding he is willing to play in the tournament.
"As far as vaccines and non-vaccines are concerned, it is the personal right of each of us whether we will be vaccinated or not," he told TV Prva.
Srdjan said it was unbecoming for Australian leaders to support the all tennis players vaccination rule. He added that the ultimate decision on whether Djokovic debuts for the Australian Open depends on what these leaders will 'pose'.
Stefanos Tsitsipas Supports Novak Djokovic
Last week, Greek Tennis player Stefanos Tsitsipas, says he respects a decision by Novak Djokovic to keep his COVID-19 vaccination status a secret.
World No.4 says Djokovic made a personal choice and anyone who does so is right. Thus, he leads the bandwagon in respecting Djokovic's decision not to publicly disclose his vaccination status.