Football
Arsenal's Emerick Aubameyang test positive for Covid-19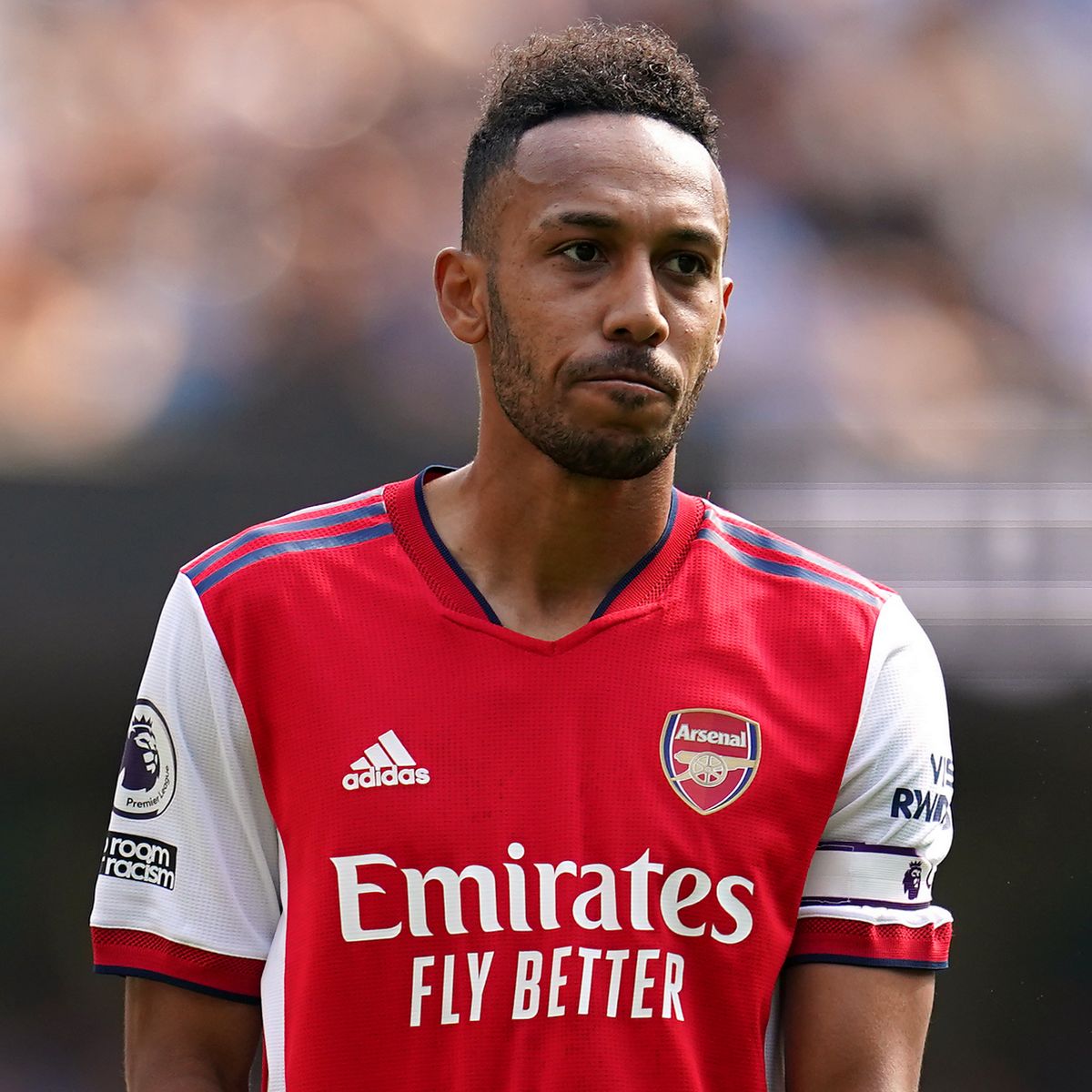 At just four days before Gabon's opening match at the Africa Cup of Nations (AFCON), Arsenal's Gabon captain Pierre- Emerick Aubameyang test positive for Covid-19.
On arriving in Yaounde, Cameroon, Aubameyang and Nice midfielder Mario Lemina both had positive lateral flow tests.
Coach Anicet Yala was not spared either by the virus as he tested positive.
A PCR test has been ordered for the trio, according to head coach Patrice Neveu. All three players have been asymptomatic all through according to Neveu.
Aubameyang had hopes of captaining his national team in its first encounter in Group C on Monday against Comoros. Gabon's second match is on Friday, 14 January, against Ghana.
Pierre-Emerick Aubameyang Stripped of Arsenal Captaincy
Aubameyang, 32, hasn't been lucky in the past month. The Arsenal striker was demoted and stripped of the club's leadership for disciplinary reasons last month.
Aubameyang's Arsenal career came to a screeching halt after the Gunners manager Mikel Arteta benched him for a disciplinary transgression.
When Arteta stripped him of the captaincy, he was looking forward to making a major impression at the Africa Cup of Nations (AFCON), which kicks off on January 9 in Cameroon.
On Sunday, hosts Cameroon take on Burkina Faso in the opening match of the Africa Cup of Nations.
What to Expect During and After AFCON
A slew of Premier League players will be representing their countries in the month-long competition. The likes of Sadio Mane, Mohamed Salah, Edouard Mendy, and Naby Keita are all present. They will take a vacation from the gruelling Premier League and Champions League battles.
While some Premier League managers, such as Jurgen Klopp, have expressed their displeasure at the loss of some of their best players, others will use the tournament as an opportunity to shape their future transfer strategies.
It is likely that a number of top players may emerge from the tournament with attention from other clubs if they manage to make an impression on the international scene.
Mirror Football looks at seven players who could be of interest to clubs such as Arsenal, Liverpool, and Manchester United during the upcoming summer transfer window.
Here are some Premier League players who AFCON gives a special spotlight on.
FRANCK KESSIE
During the last 12 months, Franck Kessie, the star midfielder for AC Milan, has been linked with a move to Premier League clubs on numerous occasions.
He has been a star for Milan in Serie A for the past couple of years. But he could be on his way out of the club sooner rather than later – some reports suggest.
KALIDOU KOULIBALY
Another player who is likely to be of interest to Premier League scouts is Kalidou Koulibaly of Napoli. He was previously linked with a move to the Premier League. The Senegal international will play for his country in a friendly against Cameroon in a fortnight's time.
With his contract at Napoli coming to an end in the next 18 months, the 30-year-old could be available for transfer if the right offer comes up.
Arsenal and Chelsea are both interested in signing the centre half, who has previously been linked with moves to Manchester United and Real Madrid, among others.
AMADOU HAIDARA
Manchester United are reportedly interested in signing Amadou Haidara.
Haidara, who has been in outstanding form for RB Leipzig this season, might be the man to fill that void.
The 23-year-old is expected to play a key role for Mali at the AFCON 2022 this month.
Depending on how well he performs in the tournament, Haidara might move ahead of players such as Declan Rice and Jude Bellingham on Manchester United's wishlist when the club finally makes a move to fill their midfield vacancy next summer.
EMMANUEL DENNIS
The arrival of Emmanuel Dennis at Watford in the summer did little to raise the temperature of the Premier League.
However, the Nigerian sensation has made an impressive start to life in England, emerging as one of the Premier League's most promising acquisitions thus far this season. And AFCON 2022 could be the deal-breaker in his career.
Despite the fact that the move to bring Dennis to Vicarage Road went unnoticed at the time, the 24-year-time old's in Hertfordshire has already proven to be brief. He has scored eight goals in just 16 Premier League outings during his time at the club.
Dennis' agent claimed earlier this month that both Manchester United and Arsenal were interested in signing the striker in the past – only for his old club, Club Brugge, to put a price on a deal with the Premier League duo.
ISMAILA SARR
Ismaila Sarr, Watford's wing-wizard, is no stranger to any of the Premier League's heavyweights, having played for them previously.
Sarr established himself as Watford's most valuable player since joining the club from Rennes in a club-record move in 2011.
Previously, both Liverpool and Manchester United expressed an interest in the Hornets' speedster. But the club has not made a formal commitment to pursue him with a specific proposal for the Hornets to consider.
Sarr, who has scored five goals in 12 league games so far this season, is now out with a knee ligament injury but will feature in AFCON 2022 matches in Cameroon.
SAMUEL CHUKWUEZE
Villarreal's promising young Nigerian winger Samuel Chukwueze is sure to be one of the most closely followed players during the AFCON 2022 event.
Since graduating from the club's youth academy, the 22-year-old winger has been a standout performer in La Liga for the Spanish club.
SEBASTIEN HALLER
Having joined the Hammers for a reputed club-record sum of £45million, the 27-year-old has been in sensational form for the Dutch giants since his arrival. Haller has scored seven goals in as many games for the club since his arrival.
Having scored 22 goals in just 24 appearances for Ajax this season, Haller might put himself back on the radar of Premier League clubs if he performs well in AFCON 2022.
A number of big Premier League clubs are expected to be in the market for a new forward in the coming summer, so it is not out of the question that Haller returns to the country as quickly as possible.