Manchester City player Benjamin Mendy freed on bail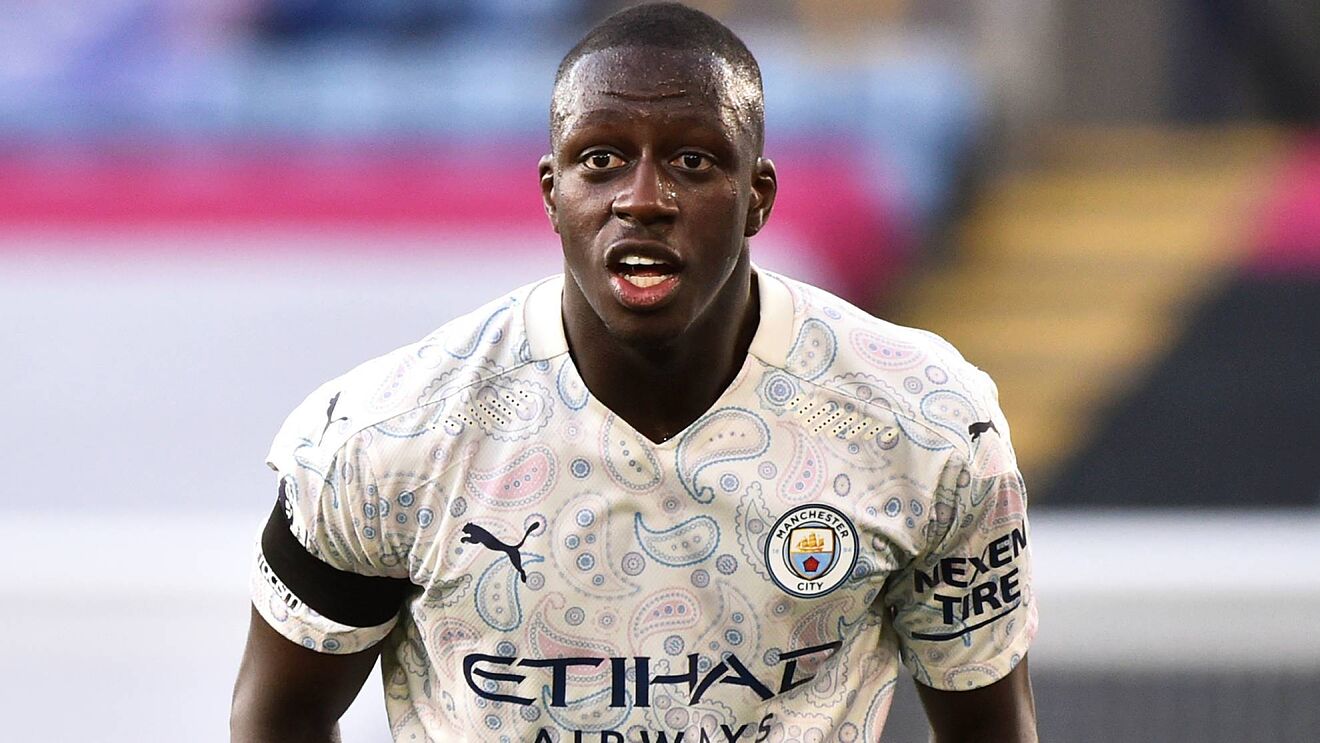 Benjamin Mendy, a Manchester City footballer accused of rape and sexual assault, was released on bail Friday.
Mendy had been in detention since his arrest in August 2021 for allegedly assaulting five women. He was appearing at Chester Crown Court.
Seven allegations of rape and one count of sexual assault were filed against the Frenchman. His trial was originally scheduled to begin in January, but it has been postponed to June 2022.
Benjamin Mendy Freed on Bail
Judge Patrick Thompson, directed Mendy to share details of his residence address and make no contact with the complainants. He was also asked to surrender his passport.
He agreed to the terms set by the court. Mendy was remanded in September last year awaiting his trial to commence on January 24. This has since been pushed to July.
On Thursday, prosecutor Ian Unsworth QC revealed that Matturie, from Eccles in Greater Manchester, would face additional charges of rape and sexual assault.
His bail application has still to be decided, and he is due back in court next week to answer the new accusations.
Eleanor Laws, the firm defending the 27-year-old defender told BBC then that there would be an application to dismiss the charges on November 15, 2021.
Mendy was charged alongside Louis Saha Matuirre, 40 also facing four counts of rape.
Benjamin Mendy Rape Accusations
Three complainants lodged the case with the court citing the events that happened on diverse dates between October 2020 and August 2021.
One of the three complainants is under 18. She, together with the two other complainants allege they were assaulted by the player at his Prestbury home.
The alleged offences include three counts of rape said to have happened on October 11, 2020, sexual touching on 2 January last year, two counts of rape on July 24 and two counts of rape on August 23.
After his arrest in late August, the court denied him bail. He is currently remanded at HMP Altcourse in Liverpool.
Benjamin Mendy at Manchester City
Manchester City since suspended the player following the case. Mendy had a lustrous football career having played for France 10 times and shared it the country's glory of winning the World Cup in 2018.
City signed him in 2017 from AS Monaco for £52 million. He has since been with City and won three Premier League titles.
Benjamin Mendy signed a five-year contract with Manchester City in July 2017.
In the two seasons afterwards, the Frenchman has been plagued by a lot of injuries, but his high-energy, attacking attitude to the full-back position has thrived in 23 appearances.
Prior to joining Marseille in 2013, Mendy played more than 50 league games with Le Havre, where he began his career.
He made 101 games in three seasons at the Stade Velodrome and became known as one of France's best full-backs.
He was rewarded with a move to Monaco, where he was instrumental in the success of Leanardo Jardim's team.
The Red and Whites won the Ligue 1 championship and reached the Champions League semi-finals in 2016/17 thanks to his ferocious runs down the left-wing.
Benjamin Mendy Football Career
Mendy and Monaco had their best results in Europe, defeating City and Borussia Dortmund in the knockout stages, but he also earned a spot on the Ligue 1 Team of the Year.
A knee injury sidelined him for the remainder of his rookie season, which he started well at City, winning his first five games and maintaining four clean sheets.
He was re-selected for France's 2018 World Cup squad and played in the tournament's final, although he was sidelined for the remainder of the season due to injury.
City won the Premier League, FA Cup, Carabao Cup, and Community Shield when he was on the field, contributing five assists in 16 games for him.
It was unfortunate for Mendy once again that he had to miss time due to a number of minor injuries and strains during the 2019/20 and 2020/21 seasons.
City while issuing a statement on August 26 said the case is subject to a legal process, thus, will not say much.
"Benjamin Mendy has been suspended pending an investigation. The matter is subject to a legal process and the Club is, therefore, unable to make further comment until that process is complete," City's statement added.