Football
Thrilling Chelsea and Liverpool draw shows why neither will challenge City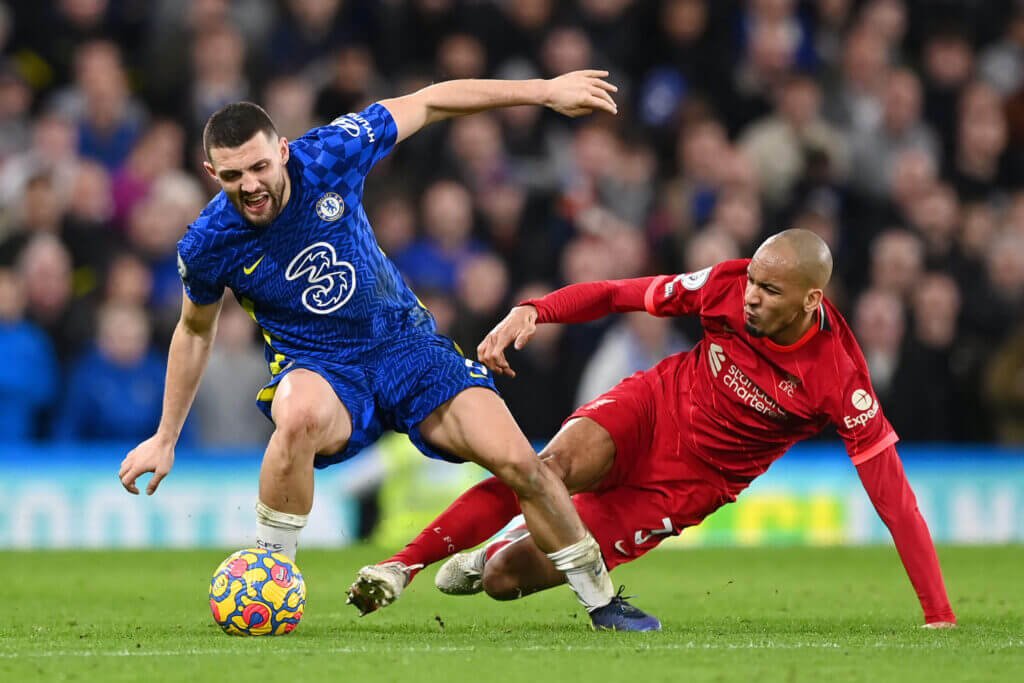 Chelsea and Liverpool draw
It was a staggering Premier League game at Stamford Bridge on Sunday as Chelsea and Liverpool played out a thrilling 2-2 draw that saw Manchester City emerge as the biggest winners.
An entertaining match that many will say was a great advert for the Premier League was in reality more an example of why there is unlikely to be any excitement in this year's title race, as neither Chelsea nor Liverpool are ready to match Manchester City's intensity.
Both teams showed immense quality at times, especially in scoring their goals, but also evidenced numerous weaknesses that simply do not exist at City, or at least not to the same extent, though it must be said that both were missing key players through suspension, injury and/or COVID-19 – or were just dropped for talking too much in the case of Chelsea frontman Romelu Lukaku.
The headlines were already being written as the visitors took a 2-0 lead in the first half, with the Blues' star striker Lukaku missing from the squad after recent comments that displeased his manager Thomas Tuchel and the entire Chelsea fanbase across the world.
But Chelsea came back to level up before half-time without the Belgium international to prove that perhaps they are actually better off without him.
It is something that bears exploring more broadly across the game. Is the impact of number nine's slightly overrated? Tottenham have been unable to win a trophy despite having Harry Kane in their ranks, while Borussia Dortmund seldom looks like troubling Bayern Munich even though they have the much sought after Erling Haaland to call on.
Also, for all the talk about how desperately they needed a superstar striker in the summer after Sergio Aguero left, City sits ten points clear at the top of the table with only Gabriel Jesus as a recognised number nine in their ranks, and he rarely plays there himself these days anyway as he is always deployed wide.
Kai Havertz played the role of striker for Chelsea on Sunday evening, just as he did for much of last season when they won the Champions League, and though he did not have much impact himself, Tuchel's fluid formation seemed to enable Mateo Kovacic and N'Golo Kante to dominate on the ball from deep in a way they sometimes struggle to when Lukaku is leading the line.
Chelsea has played 13 league games with Lukaku this season and eight without. While their win percentage is better with him (61.5) than without (50), they score 2.5 goals per game when he is not there compared to 1.9 when he is leading the attacking line.
Despite two goals going in against Liverpool, they still only concede 0.5 goals per game on average when Lukaku does not feature, and 0.9 per game when he does.
When the former Everton and Manchester United striker said that Tuchel does not play in a way that suits him, it is almost certainly correct given how the team overall appears to function better without the striker, but also calls into question why Chelsea decided to spend close to nine figures on him in the first place.
As for The Merseyside reds, boss Jurgen Klopp will have been watching from home after testing positive for COVID-19 satisfied with the score after 26 minutes, but concerned to see that once again, his men were unable to hold onto a lead.
It was the fifth time in the league this season that the Reds have dropped points from a winning position (also against Brentford, Manchester City, Brighton and Hove Albion and Tottenham) and it almost certainly extinguished any faint hopes they will have had of pegging City back in the title race, now sitting 11 points behind with a solitary game in hand.
Liverpool allowed 15 shots at their goal, with Irish goalkeeper Caoimhin Kelleher making some excellent saves to keep his team in it after stepping in for Alisson Becker ( who is out due to COVID-19), and although Chelsea's goals from Mateo Kovacic and Christian Pulisic were expertly taken, they felt like they had been coming such was the visitors' inability to put their foot on the ball and calm things down.
This was something that set them apart when they ran away with the Premier League title in 2019-20, their penchant for killing a game off once they went ahead. They missed the influence of the injured Thiago Alcantara in the midfield, and arguably still have a bit of a Georginio Wijnaldum-shaped hole after the ever-reliable Netherlands international left for Paris Saint-Germain at the end of last season.
Upfront, they were looking as good as ever, with early goals from Sadio Mane and Mohamed Salah seemingly putting them in control in the first half-hour. Mane did well to round Edouard Mendy and fire home seconds after Cristian Pulisic had failed to do the same at the other end, while Salah was sumptuous as he dribbled past Marcos Alonso and caressed the ball in at Mendy's near post to make it two.
Klopp will undoubtedly miss the dynamic duo as they now head off to the Africa Cup of Nations, with Salah in particular in the form of his life, getting his 16th league goal of the campaign and his 150th in all competitions in English football.
Mane actually ended a dry spell here, having gone nine games without a goal in all competitions. Senegal will be pleased with least that he seemed to have his spark back at Stamford Bridge, but with back-ups Takumi Minamino and Divock Origi currently injured and Roberto Firmino out with COVID-19, Klopp will perhaps have to get quite creative to fill the huge void Mane and Salah will leave for the next few weeks.
Both managers have selection headaches on the horizon, but after another weekend in which everything possible went the way of Pep Guardiola, the likelihood is that those selection headaches will only be in an effort to ultimately clinch the second spot in this year's Premier League as the title is slowly being printed Manchester City's name once again.