3 women star athletes once involved in drug scandals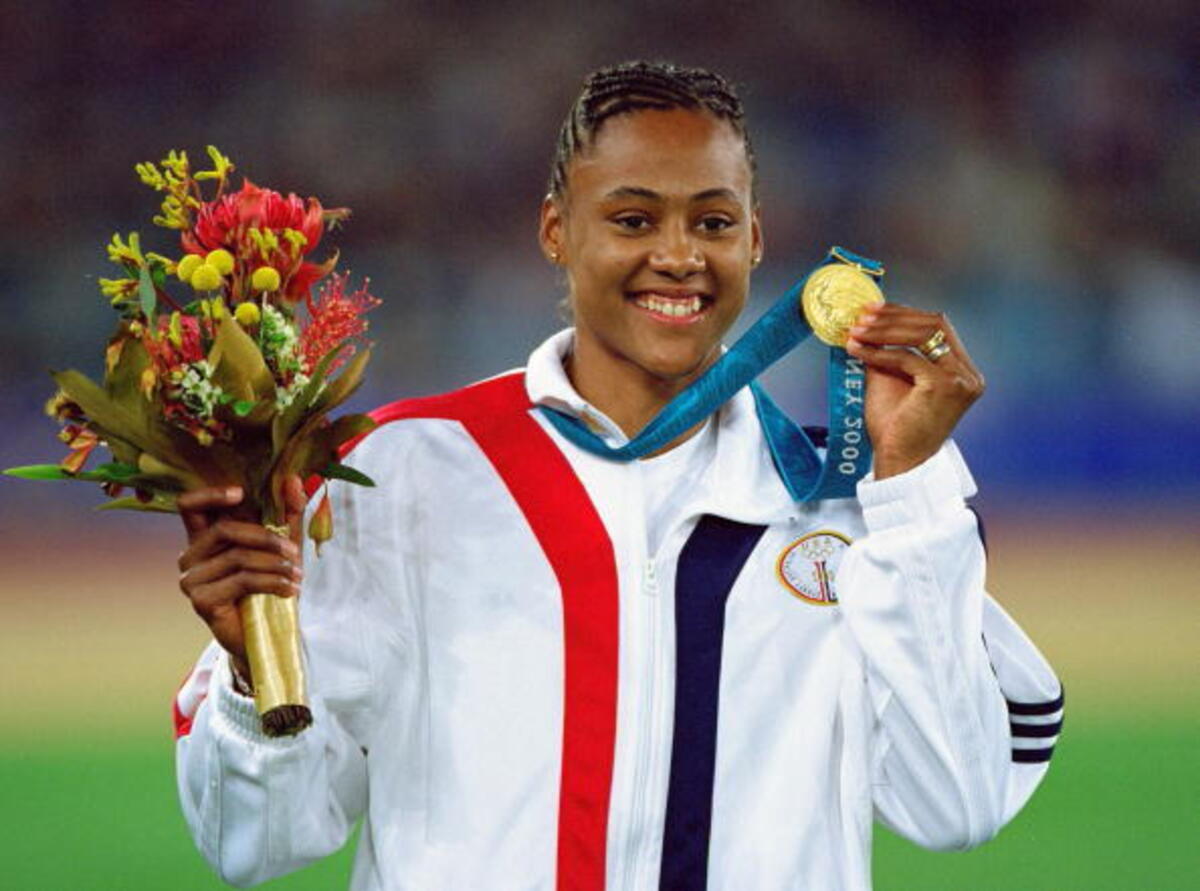 Drug scandals in the sporting world is always a shocker in the sporting world but if it is more intriguing when it involves women athletes.
For donkey years now, these banned substances found their way into the bodies of top female athletes. What's surprising is the names of recipients.
In the recent past, big names in the female sporting arena made it to the controversial list. But who are these sportswomen mired in drug scandals?
3 Women Athletes involved in Drug Scandals
Maria Sharapova
In 2016, the 20-time Grand Slam found herself in the eye of a storm after testing positive for banned substances. She states it all in her
autobiography 'Unstoppable
'.
The discovery that she had been taking meldonium for a month after it was banned (in January 2016) was dumbfounding. It was one of tennis' most dramatic moments, and Sharapova was in command.
She took meldonium (brand name Mildronate) for 10 years for an abnormal heartbeat and a family history of diabetes. Meldonium is only detected in the Baltics and Russia.
In 2015, meldonium was found in 17% of 4,316 samples taken from Russian athletes, approximately eight times the international standard. As a pharmaceutical therapy to boost athletes' physical work capacity, the substance is suggested, according to a 2012 Baltic Sport Science Conference report.
She had been notified previously, but neither Sharapova nor her team read it. A clearer warning would have come if she had informed the World Anti-Doping Agency of her use of meldonium, despite having registered other permitted medications with the agency.
Anatoly Skalny, Sharapova's 2006 meldonium prescriber, was fired in 2012 because she objected to the dosage he provided. Then she delegated responsibility to her agent, Max Eisenbud, a man who had helped her make hundreds of millions but had no medical background. In addition, he had not fully declared to Wada.
And her sense of vindication after the court of arbitration for sport ruled that she did not use it as a "performance-enhancing product, but for medical reasons" are at the heart of the book's plot.
The Court found that under no circumstances, therefore, can the athlete be called a intentional doper. Her ban was lowered from two years to 15 months but it still dealt her a big blow.
Marion Jones
The 46-year-old would by now be a celebrated retiree but, this is not the case. She is a disgraced athlete whose life knocked her over and washed away her field and track stardom in an instant.
In between the peak of her career, Jones got into two marriages with athletes who had tested positive for doping.
Jones was first married to C.J Hunter before the Sydney Olympic Games. They would later break up in 2002.
She moved on with Tim Montgomery amid a rising wave on her alleged doping which she vehemently denied.
In late 2004, BALCO founder and steroids mastermind Victor Conte told ABC's popular 20/20 show that he had given Jones PEDs on four occasions. In his account, it was before the 2000 Sydney Olympic Games and after that.
Jones denied these claims and was put to task to defend herself which she did by perjuring herself.
However, the heat was too much for her in light of her affair with the indicted athletes and with Balco's revelation. Jones caved in and confessed to lying to a grand jury she never doped.
This was the final nail to her coffin. Her confession not only opened disgrace to her career but jail gates in Texas. She was sentenced to six months in prison for perjury, a sentence she served from March 2008.
She was sent to Federal Medical Center, Carswell prison in Fort Worth where she served until September 2008.
Martina Hingis
Rather than defend what she called a "horrendous" claim, tennis star Martina Hingis in 2007 announced that she had tested positive for cocaine at Wimbledon. This effectively put an abrupt end to her return yet she was only 27 years old.
The 25-time Grand Slam winner and former world No.1 denied ever indulging in drugs. For her, this cocaine drug scandal was malicious and she decided to retire early enough.
Part of it was to end the legal process but WTA Tour chief executive Larry Scott said that the case would continue.