Tennis
Tennis stars support WTA for suspending China over Peng Shuai saga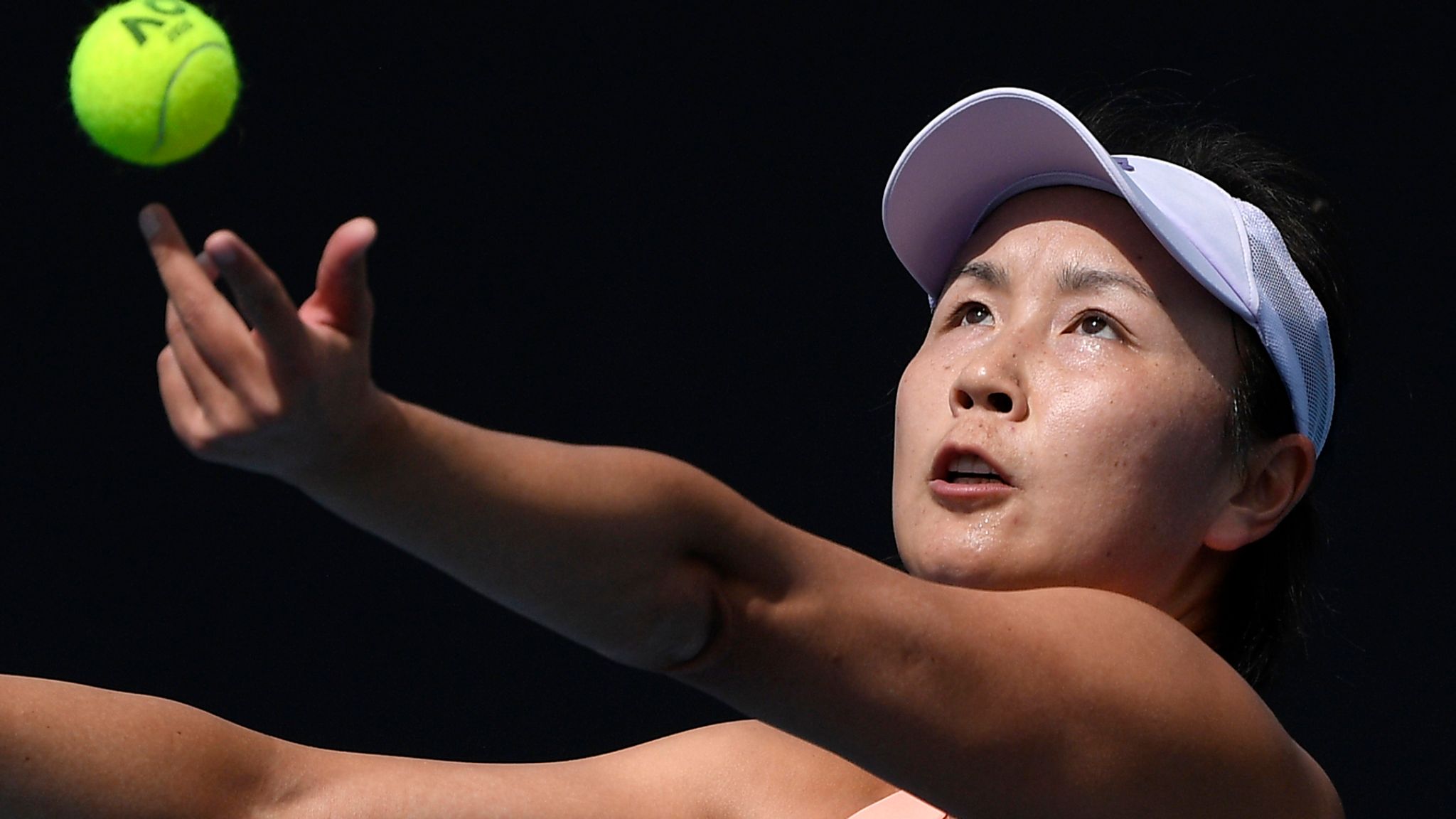 After weeks of questioning the whereabouts of Peng Shuai, the Women's Tennis Association (WTA) has suspended tournaments in China.
This is despite officials from the International Olympic Committee (IOC) holding a video call with Peng on Thursday.  She accused Zhang Gaoli, former Chinese vice premier of harassing her sexually.
Peng said Gaoli forced her to make love to him three years ago at his home. She later deleted the post on her socials on November 2. Since then, she hasn't been seen in public despite assurance by the Chinese government that she is okey.
WTA Suspending Tournaments in China
WTA chairman Steve Simon said the tour arrived at the decision after a series of doubts on Peng's safety following the accusations on Gaoli.
The WTA boss implored the Chinese government for the umpteenth time to probe extensively the claims levelled against the former Communist Party leader. He said that the investigation should be transparent and void of censorship.
"In good conscience, I don't see how I can ask our athletes to compete there when Peng Shuai is not allowed to communicate freely and has seemingly been pressured to contradict her allegation of sexual assault," Simon stated.
IOC on Speaking To Peng Shuai
IOC, on the other hand, says it took a human and individual approach to handle the situation. It noted in a statement that they are using "quiet diplomacy" to handle the issue which is a humanitarian concern.
The Committee added that Peng appeared easy and safe from their 30 minutes video conferencing call on November 21. The three-time Olympian showed the same spirit on November 30 when the committee reached out to her once more.
Tennis Stars Speak
Renowned tennis players backed WTA's move to suspend tournaments in China. Billie Jean King, WTA founder hailed this decision. She said the tour was 'on the right side of history'.
Tennis Champion and 20-time Grand Slam Champion Novak Djokovic said it was courageous and bold of WTA to suspend tournaments in China. Martina Navratilova asked the IOC to speak 'boldly' arguing she is yet to hear the committee speak in such terms.
What Does it Mean For China After WTA's Suspension?
Ideally, the suspension will lead to a loss of millions of dollars for China since Beijing is slated to host the Winter Olympics in February next year.
The Beijing Winter Olympics also remain in limbo given that there are strict coronavirus restrictions in place. In addition to the WTA suspension, China cannot help but stare at losses.
Everything you Should Know About Peng Shuai and Gaoli Saga
Shuai through her Weibo social media channel claimed that Gaoli who was a member of Politburi Standing Committee solicited sex from her. She gave in to his demands though the nature of their relationship was on and off.
This was three years ago. She posted on Weibo on November 2. That was the last time she was seen or heard of publicly. Politburi Standing Committee is China's top-most organ in the sporting sector. She added that she could not provide evidence to back her claim.
Her post was pulled down half an hour later. China Tennis Association is yet to respond to the allegations. Given China's strict internet censorship laws, it remains to be seen what happens next to Zhang.
He served as vice-premier between 2013 and 2018 and also served in Politburo Standing Committee between 2012 and 2017.
Week after pressure piled on the Chinese government on Peng's whereabouts, reports emerged that she did voice email which was published by state-owned CGTN.
According to CGTN, Shuai allegedly wrote the email with her voice and it was later published by CGTN. She negated her earlier accusations against Gaoli, 70, saying they were untrue.
She added that she was well resting at home. The Chinese Tennis Association also assured WTA that Shuai was doing well and was free.
Shuai is the world number one doubles player who scooped the tag in 2014. She became the first player from China to be top-ranked after double titles victory in Wimbledon in 2013.
She later scooped another win in the French Open 2014 adding to WTA Tour efforts to expand the game in this Asian country in the last decade.