Ntando Mahlangu story and how Tokyo Olympics tested his mental strength.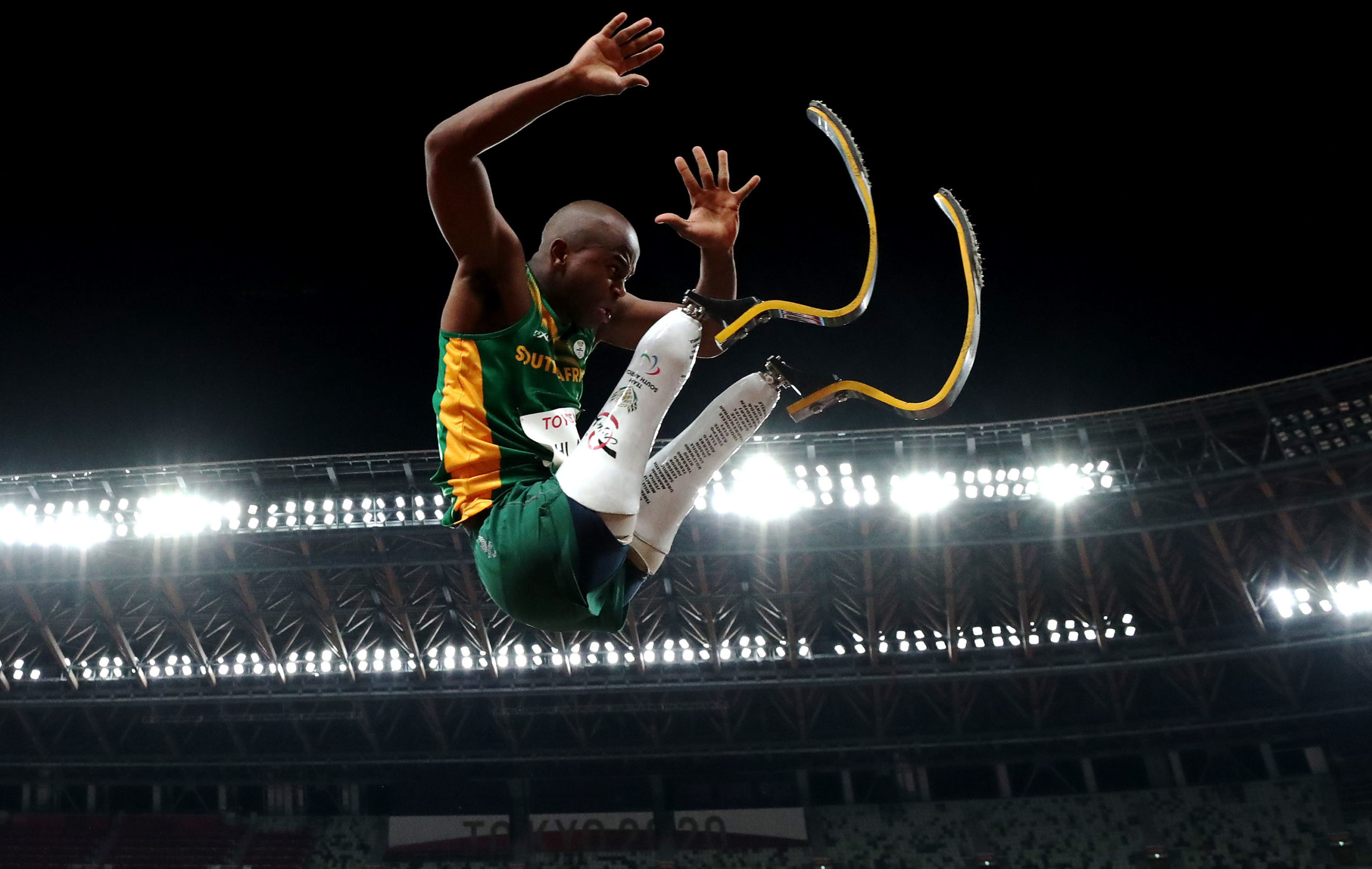 Being bullied while growing up in an unsuitable town with a hereditary disease that causes the lower leg to under-develop is a huge problem in itself. And this is South African Ntando Mahlangu story that serves as an inspiration for the world.
Mahlangu, who won two gold medals at the 2016 Paralympics, has so much to offer the world. The 19-year-old, who won gold in the 200m and long jump in the Tokyo Olympics overcame adversity.
Boasting a world record leap, Mahlangu conquered all odds to achieve sporting success few can match.
Ntando Mahlangu Story
Ntando Mahlangu story about his life stems from Tweefontein, a small village about an hour's drive from Pretoria. He grew up here with a wheelchair being his best friend due to mobility.
He says that it was and still challenging living as a disabled person. Mahlangu tells BBC Sport Africa that being a disabled child in South Africa is not easy. He recalls how he was bullied in school due to his condition but he had to learn to stand up for himself.
This was another difficulty he faced but stepping on the blades for the first time remains his biggest moment in life. Today though, Mahlangu who is the BBC African Sports Personality of the Year nominee talks about all of these lightly and with a bit of laughter.
What Made Ntando Mahlangu a Successful Para-athlete?
Family support plays out in Ntando Mahlangu story about his success as a para-athlete. His coach Neil Cornelius's believed that Mahlangu could be the greatest para-athlete ever. But things could have been very different without family support.
Ntando Mahlangu story starts off with a dream of becoming a soccer player but his handicapped nature couldn't allow him.
"As a soccer fan, I was disappointed to learn that I couldn't participate in the sport due to my current circumstances," he offers.
When Did Ntando Mahlangu Start Running?
In 2014, he got into athletics and decided to give it a go knowing not that it would change his life. When Mahlangu was 14 years old, he won his first of three Paralympic medals at the T42 200m event in Rio de Janeiro in 2016.
Mahlangu made the most important decision of his life – whether or not to amputate both of his legs at the knees – when he was 10 years old.
Amputation occurred in May and prosthetic limbs were delivered in September. He says the transition was easy, but the decision was not.
The double-amputee says he made the decision knowing exactly what he was getting himself into. At the time, he describes himself as 'emotionally and cognitively immature when he okayed a proposal to have his legs amputated.
Mahlangu received his first set of blades from the South African organization, Jumping Kids. This was four months after his life-changing encounter, and he hasn't looked back since.
How Blades Changed Ntando Mahlangu's Life
Mahlangu made the most out of his life after walking again with the aid of blades. With early promise, Mahlangu climbed the para-athletics ladder of success quickly.
It was at the IWAS Junior World Games in 2015 when he won the T42 200 and T42 400 meters in the 200 and 400 meters.
A year after that, he won four gold medals at the IWAS Under-23 World Games and was voted "Best Athlete" by the International Wrestling Federation.
It was also in Rio that he became the youngest South African to ever stand on an Olympic or Paralympic podium after winning silver for the 200m in Rio.
How Tokyo 2020 Paralympic Games Tested Ntando Mahlangu
An unwavering mental fortitude is part of Ntando Mahlangu story. It came to test at the International Paralympic Committee reclassifications. It meant that the teen could only compete in the 200m and long jump in his new class.
After coach Cornelius consented to his plea to get him ready in just six weeks, both set their sights on impossible glory.
Mahlangu, who was in third place going into the last leap, surprised everyone by jumping 7.17 meters to win the gold medal.
To break a long-jumping world record and win the competition, he says this is the biggest jump ever.
He won the men's 200m four days later. This became the happiest moment of his life especially when he received his 200-meter medal and discovered it contained two golds.
As he nears the end of his high school career, the star Paralympian is considering a career in finance as he looks to the future.