DR. Larry Nassar history: who assaulted decorated Olympians repeatedly.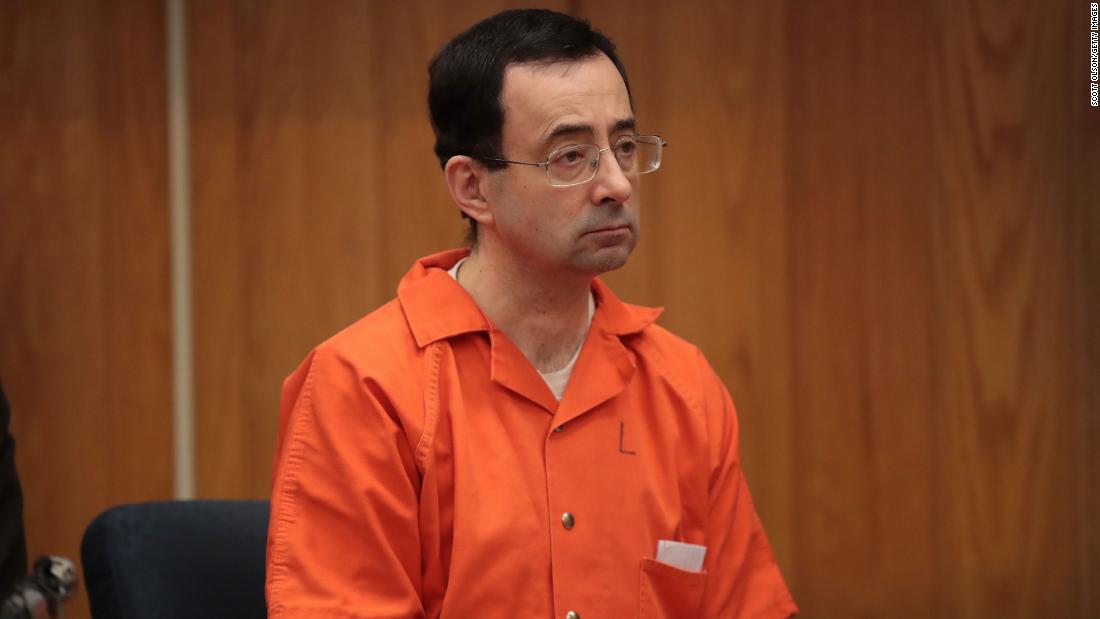 DR. Larry Nassar History:
For a 58-year-old man to hold a longstanding medical career treating American gymnasts, it is a big fete. However, Larry Nassar history as a sports medicine physician for the United States (USA) women's national gymnastics team is disgusting, to say the least.
Nassar remains America's biggest serial rapist. He ended up sexually assaulting over 150 girls and young women. Nassar who also worked for Michigan State University acts did not spare celebrated Olympians such as Simone Biles, Maggie Nichols, Aly Raisman, and McKayla Maroney.
For more than a decade, Larry Nassar history was shaped by his atrocious predatory acts on girls as young as six years old.
Who is Larry Nassar?
At the top of the gymnastics world, Nassar trained with some of the best. At the time of his first job with the Olympic selection committee, USA Gymnastics, he was an athletic trainer.
In 1996, he became the USA Gymnastics' chief medical officer after completing his medical degree at Michigan State University. This was the beginning of a tainted Larry Nassar history in the US.
When Kerri Strug's historic ankle injury occurred at the 1996 Olympics, he was featured alongside her. Nassar would later attend the summer Olympic Games in Sydney (2000), China (2008), and London (2012). All this while, he was preying on vulnerable girls and Olympians whose cries were never listened to by relevant departments.
Michigan State University's medical school employed him as a professor since 1997. Therefore, he was not just a well-known sports physician but also part of an academic institution.
As a result, Nassar abruptly stepped down from USA Gymnastics in September 2015 with no much details. He resigned from his role as chief medical coordinator but remained as the team doctor for the 2016 Olympics.
An onslaught of sexual assault claims followed a year later – in 2017 – and it is then that people understood why he resigned.
Larry Nassar Sexually Assaulted at Least 300 Women
When Michigan State University fired him in 2017, more women who he allegedly assaulted over the years emerged. This followed an investigation by the Indianapolis Star in 2016.
The media outlet exposed the systematic failure of USA Gymnastics to safeguard young athletes from sexual assault and to report complaints of coach misconduct to authorities.
It triggered a wave of accusations against Nassar, which finally led to hundreds. Rachael Denhollander of Louisville came forward with her own story of abuse and filed a criminal complaint with Michigan State University (MSU).
She claimed that Nassar had molested her when she was 15 years old in 2000.
Nassar allegedly penetrated Denhollander's vagina and anus without gloves, unhooked her bra, and massaged her breasts. All this was while having a "visible erection" during a visit to his sports treatment clinic at MSU.
Denhollander in her complaint against Nassar said he is a man who knows how to charm his way into people's hearts. And this explains why he was known besides the fact that he was a good doctor with proper skills but ill intentions.
Jane Doe a member of Team USA at the 2000 Sydney Olympics filed a civil claim against Nassar in California, alleging that he routinely molested her between 1994 and 2000.
More and more people came forward with identical claims about a doctor they trusted only to be sexually assaulted in the name of treatment. This is what Larry Nassar history is all about; sexual predation.
Authorities Cared Less About Larry Nassar's Actions
According to investigations, victims reported these atrocities to USA Gymnastics and Michigan State University but no action was ever taken.
USA Gymnastics came under fire from current and former members for the way it handled the Nassar situation. The organization was sued by a large number of its members for carelessness.
Several institutions underwent a major reorganization. Scathing letters from the US Olympic Committee convinced all of the board members of USA Gymnastics to step down on January 26.
Former Chair Paul Parilla and vice chair Jay Binder had previously resigned from the board of directors of USA Gymnastics due to mounting pressure. After more than 10 years as USA Gymnastics' CEO, Steve Penny retired in March 2017.
FBI Bungled Larry Nassar Investigation
When Bile together with three other elite gymnasts appeared before a Senate Judiciary Committee to testify, they castigated the FBI for attempting to cover up Larry Nassar History.
They said that the FBI failed to fulfil their most basic obligations and gave Nassar access to minors for a year after first being made aware of the claims against him.
What Happened to Larry Nassar?
When police raided his clinic at MSU, they confiscated 37,000 pieces of child pornography. This attracted a sentence of 60 years in federal prison in 2017. As a result of his guilty pleas, he received a sentence of up to 175 years in prison in Michigan in 2018 for seven charges of criminal sexual conduct.
Were Larry Nassar Victims compensated?
The USOC, USA Gymnastics, and their insurers on December 13, 2021, agreed to pay $380 million to gymnasts assaulted by Nassar.
In addition, one of the gymnasts molested by Nassar will be given a seat on the board of USA Gymnastics as part of the agreement, which was disclosed in a bankruptcy court in Indianapolis.