Depression made Simone Biles afraid of practicing gymnastics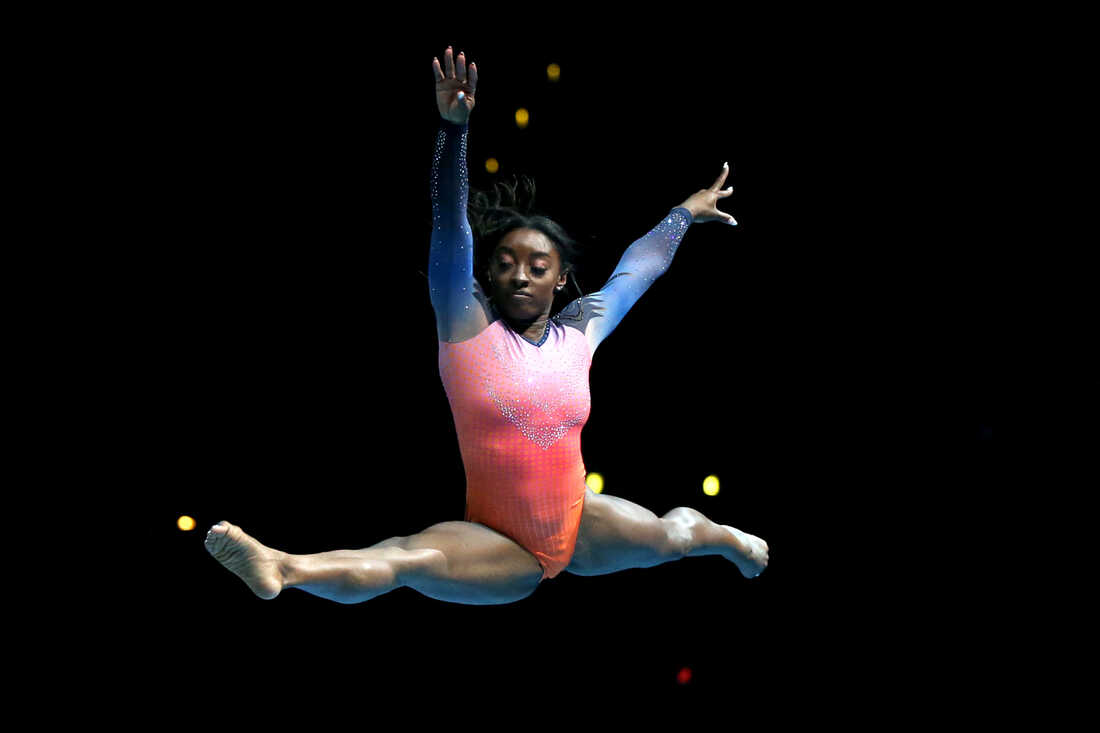 Depression is a major mental health hazard that athletes around the world are battling, but it remains oblivious. And American gymnast Simone Biles is among high-flying athletes whose depression nearly ruined her stellar career.
A while back, Biles spoke of her urge to withdraw from Tokyo 2020 Olympic Games earlier to focus on her wellbeing. Simone Biles withdrew from five of her six Olympic finals in July to focus on her mental health following a bout with mental wellness.
This is a condition that impairs one's spatial awareness when competing. She has not had the easiest of times especially after an assault ordeal by one of her team doctors.
The 24-year-old, who was anticipated to add to her four gold medals from Rio 2016, revealed in 2018 that she was one among the US gymnasts assaulted by team doctor Larry Nassar.
Nassar is currently serving a life term in prison. While appearing before a Senate committee investigating the FBI's handling of the Nassar case in October, Simone Biles painted a grim picture of her mental health.
Simone Biles Dealing With Depression
She discussed how the stress of dealing with sexual assault exacerbated the strain she felt in Tokyo.
"If you looked at everything I've gone through for the past seven years, I should have never made another Olympic team," she said in a New York Magazine interview. "I should have quit way before Tokyo, when Larry Nassar was in the media for two years. It was too much."
She adds that she was not about to give up something she worked for since she was six years old. There is no way she would let Nassar take blow out her candle.
Why Simone Biles Skipped Tokyo Olympic Games
Simone Biles was seeing a therapist in the months preceding the Olympics and admitted that nervousness kicked in upon her arrival in Tokyo. But her soul was never at ease which is why she opted out.
The American gymnast champion says that after 18 years, she battled with the thought of staying away from the Tokyo Olympics. It was not easy for her because she had everything planned but all of this hit a snag.
Why Simone Biles is Afraid of Practicing Gymnastics
Biles also addressed the added expectations placed on her as a result of her race saying the expectation was too much. Being a black woman, there was a lot of expectations on her part and this weighed her down.
Simone Biles recalls she is afraid to practice gymnastics citing fear for twisties. This is a condition where one develops a mental block and loses track of their position while in midair.
Speaking in an emotional interview with NBC's "Today" show, Biles said that her fear was a major hindrance in her career.  It was prevalent during the Gold Over America Tour.
"I don't twist (on tour). I do double lay half-outs, which is my signature move on the floor. That's never affected me. But everything else weighs so heavy, and I watch the girls do it, and it's not the same," she says.
"However, the twisting will return once I return. However, I am still afraid to perform gymnastics."
The death of a close family member days into the Olympics further dealt a blow to her battle with depression. She recounted her sexual assault by Nassar together with Maggie Nichols, Aly Raisman, and McKayla Maroney.
Nassar, a former USA Gymnastics team doctor had it fair with the FBI who allegedly 'mishandled his investigation'. Biles in her testimony before the Senate also accused sport's regulatory authorities of intimidating her during the investigation.
She is proud of going through it all because she is now a leader for survivors. Simone Biles is an inspiration to everyone who feels gagged.
How Simone Biles is Handling Depression
The celebrated gymnast utilizes a variety of tactics to maintain her mental health. She has a mental health app Cerebral and she is presently the company's chief impact officer.
She credits her success in battling depression to software that assisted her to overcome all these challenges. It is from her mental health treatment that she conceived an idea to help mental health patients deal better with their issues via an app.
Biles also enjoys going for walks outside and indulging in some retail therapy.