Football
Samuel Eto'o lustrous internation football career to President of Cameroonian Football Federation.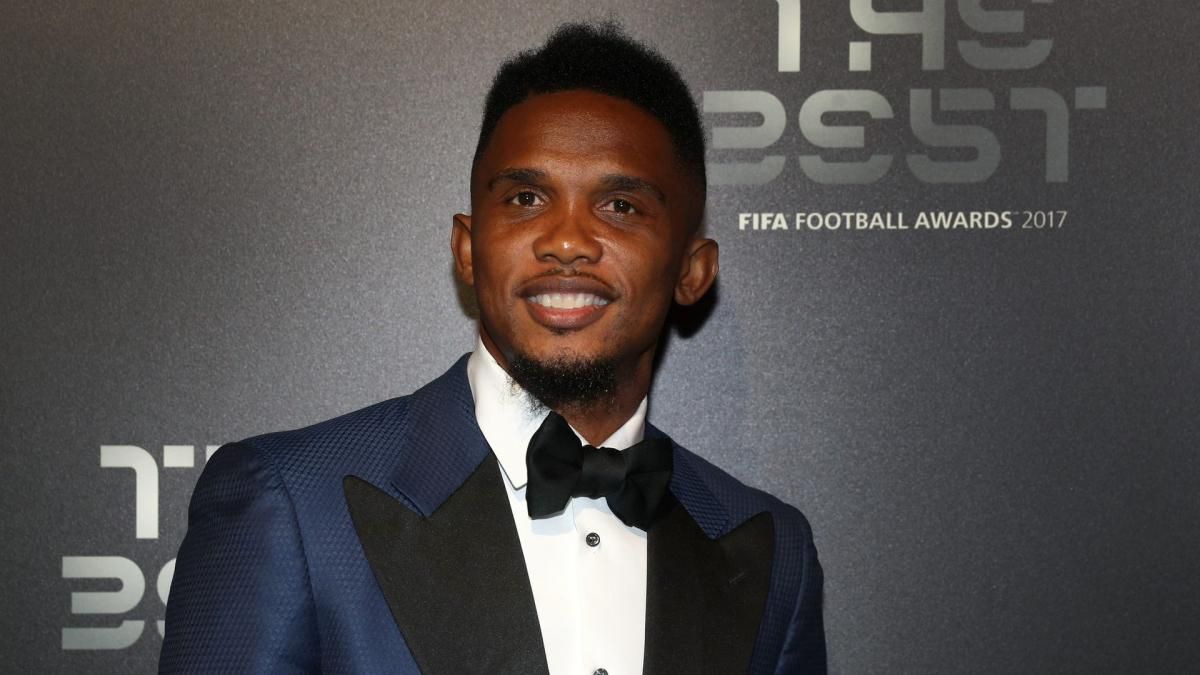 Samuel Eto'o is and will always remain a football star in the history of this game. He is a reputable striker – regarded the best in the world – and the greatest African player of all time. And now, he is president of the Cameroonian Football Federation.
His international football career is impressive just as it is interesting. He made a career out of it and is now a global icon. The Cameroonian is a beacon of hope across the world.
He is a four-time African Player of the Year Award; in 2003, 2004, 2005 and 2010. But who is Samuel Eto'o?
Who is Samuel Eto'o?
The Cameroon-born star joined Real Madrid's junior academy in 1997 after a training stint back home at Kadji Sports Academy. However, he was only allowed to train with Real Madrid B because he was under the age of 18.
Real Madrid B were relegated to Segunda División B, which does not allow non-EU players. So, he was loaned out to second division Leganés for the 1997–98 season. When the 1998–99 season came to a close, he returned to Real Madrid after making 30 appearances for the club and scoring four goals.
He was then loaned out to Espanyol in January 1999 but only played in one match for them. It was a Copa del Rey match against Real Valladolid.
Due to more experienced players competing for his position as striker, he was on many loan stints before joining Mallorca in 2000. Here, he scored 70 goals in just two seasons.
Samuel Eto'o Joining Barcelona
With his stellar play, he was lured to Barcelona in 2004, where he went on to score 130 goals in five seasons and set a record for the most La Liga appearances by an African player.
In addition to his three La Liga titles, Samuel Eto'o was a major cog in Barcelona's attack in the 2006 and 2009 UEFA Champions League Finals. He scored twice and was a key cog in the assault that led Barcelona to victory in both finals.
His two UEFA Champions League final goals make him only the second player in history to accomplish this feat.
Eto'o finished third in the FIFA World Player of the Year voting in 2005. He was a member of the FIFA FIFPro World XI two years in a row while playing for Barcelona.
Samuel Eto'o Stint at Inter Milan
Eto'o signed a five-year contract with Inter Milan on July 27, 2009 after Zlatan Ibrahimovic agreed to the deal.
After arriving in Milan, he told reporters at his first news conference he is where he is supposed to be.  "I'm where I want to be, and I'm not going to compare myself to Ibrahimovic.
Samuel Eto'o scored his first Serie A goal two weeks after joining Inter Milan.
Samuel Eto'o Move to Anzhi Makhachkala
Samuel Eto'o signed a three-year contract worth €20 million (after taxes) with Russian club Anzhi Makhachkala on August 23, 2011. He became the highest-paid footballer in the world on August 27, 2011
Eto'o was voted the best right-footed striker in the 2012–13 Russian Premier League season. The club's owner billionaire Suleyman Kerimov surprised Russian football by agreeing to scale back Anzhi's aspirations and severely shrink its budget in August 2013. After signing so many high-profile players in an attempt to make the team world-beaters, they were all available for transfer in a matter of days.
Samuel Eto'o Signing With Chelsea
Chelsea signed Eto'o to a one-year contract on August 29, 2013, for an undisclosed amount.  He scored his first goal against Cardiff City on October 19, 2013.
Eto'o scored twice in Chelsea's 3–0 win over Schalke 04 in their Champions League encounter at Stamford Bridge on November 6. When Eto'o made his first Premier League appearance of the year on January 20, he scored a hat-trick in Chelsea's 3–1 win over Manchester United.
Samuel Eto'o Move to Everton
Eto'o's contract with Chelsea expired after the completion of the 2013–14 season.
He signed a two-year deal with Everton on August 26, 2014.  Four days after that, he made his debut, scoring a header in a 3–6 loss to Chelsea at home.
After heading in the opening goal and curling in a stunning strike from outside the box, Everton defeated Burnley 3-1 at Goodison Park on October 26.
Italian League
Eto'o signed with Italian club Sampdoria on a two-and-a-half-year contract on January 27, 2015. He then signed with a three-year contract with Turkish club Antalyaspor.
Then on January 31, 2018, Samuel Eto'o joined Konyaspor for two-and-a-half years. He ended his international football career at Qatar SC in February 2019.