Football
Which Way for Kylian Mbappe? Real Madrid or Newcastle United?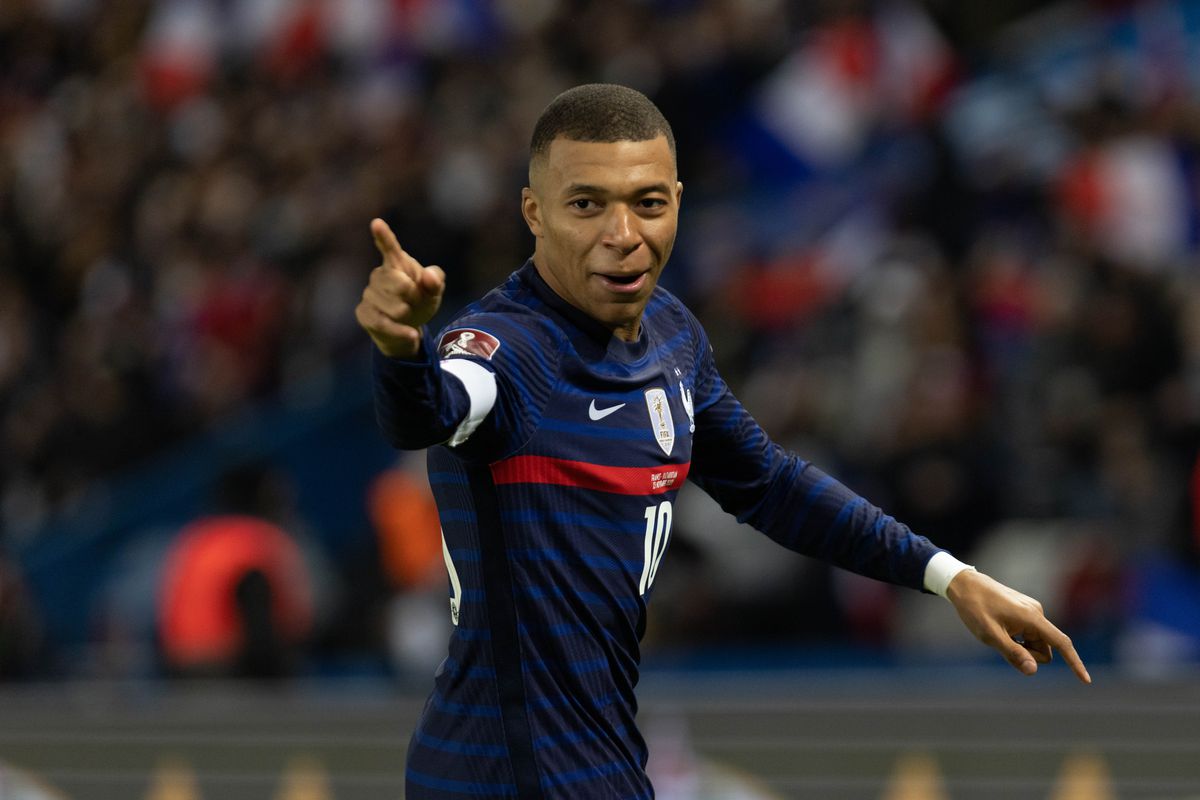 Paris Saint-Germain (PSG) star Kylian Mbappe could, after all, end up in Newcastle United and not Real Madrid as his contract with the French Ligue 1 club elapses.
Mbappe has had a controversial season stirred by his undying love for Real Madrid. Just before the lapse of the summer transfer window in August, he made his intention to leave Parc des Princes clear.
And this was just the beginning of his transfer controversy for the season. This article focuses on his latest rumoured transfer moves ahead of the free transfer window.
Kylian Mbappe Newcastle United Signing
The most recent speculation for Mbappe is that he could be headed to New Castle United. French football star Emmanuel Petit says that St James' Park maybe his new home next season. He will move the Saudi-owned club as a free agent.
This will be Newcastle's first summer transfer window under new management. Eddie Howo will finally shed light on it all.
Nonetheless, Petit told Gambling.com that a lot can happen – referring to Mbappe's surprise move to Newcastle United.
"Anything can happen. We see what's happened with Newcastle United – there have been rumours, and you never know what's going to happen at the end of the day. Things can turn very easily and very quickly," he says.
Petit added that the French national feels frustrated at PSG, a feeling he has contained for the last year. He further says that troubling moments on the pitch between Mbappe and other PSG players says it all.
The French football legend notes that these actions on the pitch are more than telling.
Mbappe's Flopped Transfer to Real Madrid
The 23-year-old French footballer gave everything to move to Real Madrid as the season started. He notified Parc des Princes of his intention to move to Real Madrid early enough.
He adds that he was genuine he wanted the French Ligue 1 Club to earn good sums of money from his move to Real.  His early announcement was for PSG to also look for a suitable replacement as well.
Mbappe wanted to leave Paris and wouldn't hear anything about extending his contract.
Moreover, he negated claims by Parc des Princes that he notified it of his intention to leave in August.
A second lie told was that Mbappe's relationship with PSG Sporting director Leonardo was frosty. So bad was it that they barely spoke to one another. This, he says was also a false narrative circling around his intended transfer.
A third lie was that he turned down six extension proposals by PSG. He had this to say.
"People have said that I refused six or seven offers of extension, that I do not want to talk to [sporting director] Leonardo, this is absolutely not true."
How Much was Real Madrid Offering PSG For Mbappe?
The La Liga club made two offers to PSG for Mbappe but none one of them was good enough to let him go. Real's third and last offer – £171.6m (€200m) – hit a brick wall at the last minute.
But, PSG remained mum on the issue by the end of the summer transfer window deadline on August 31. There was no response to the Spanish club's offer.
This was despite offering a further £8.57m (€10m) in add-ons according to SkySports.
Besides this, the Spanish club gave PSG a second bid of – £145.6m – up from the initial £137m submitted earlier. PSG rejected this offer terming it a far cry from Mbappe's real worth.
Leonardo had this to say about the second offer: "The offer is considered to be a far cry from what Kylian is worth today. We also owe part of this money to Monaco and we consider that the bid is not sufficient."
And this sealed Mbappe's fate. But he has since changed his heart regarding his move to Real Madrid. Here is why.
Mbappe Will Only Join Real Madrid if Jürgen Klopp is Manager
In another twist of events, Mbappe recently said his move to Real would only be if current Liverpool manager Jurgen Klopp moves to the Spanish side.
Mbappe has always been Klopp's biggest fan in international football praising him for bringing back the Reds to life. He was all praises for Klopp in the 2020 season saying that he made winning Premier League look very easy.
Spanish newspaper EL Nacional reported that Mbappe talked his heart with Real about Klopp. He reportedly told the club that he will only move to the Spanish capital if Klopp becomes Real's manager.
Mbappe who has a few months left to his contract with PSG said he is not convinced by Carlos Ancelloti's leadership at Real Madrid. This follows months by Los Blancos to poach him from PSG.
Would Jurgen Klopp Leave Liverpool for Real Madrid?
Klopp has in the past spoken of his admiration for Spanish clubs – Barcelona, Real Madrid, and Atlético Madrid. In fact, he once said that he would not regret either of these clubs but, he does not have time to learn Spanish.
"I would fit all of them! But I have no time and my Spanish is really bad! Real Mallorca would be nice! To live at least!" Sadly, this means that he would have to decline the opportunity and stay with Liverpool.
So, where does this leave Mbappe? The PSG forward would have no choice other than renewing his contract with Parc des Princes or moving to Liverpool next summer?