The struggles of Christian Pulisic at Stamford Bridge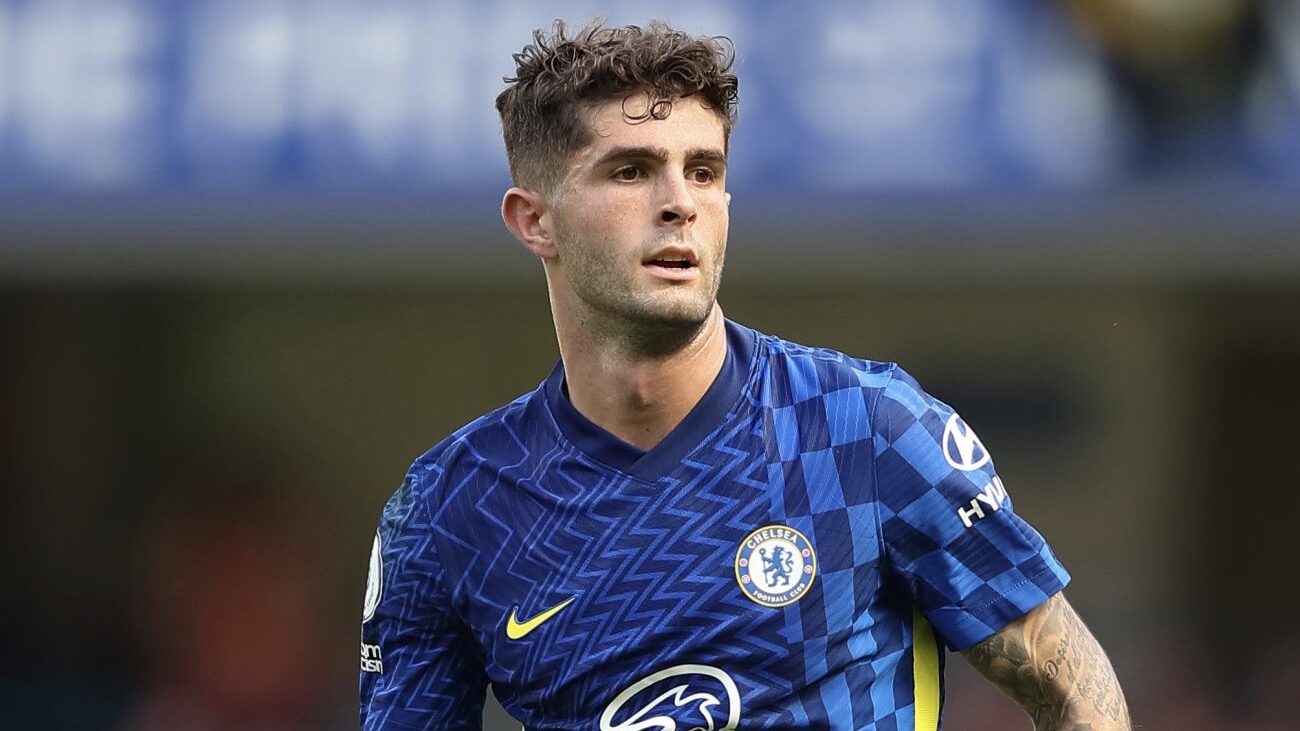 Christian Pulisic at Chelsea has been a true story of ups and downs.
Upon arrival, he took a while to get into the swing of things before a perfect hat-trick against Burnley in October 2019 kickstarted his Blues career.
But then, Pulisic tore his abductor in January 2020 and it ruled him out until June.
Following that came his best period in a Chelsea shirt. After lockdown, Pulisic turned up and proved just why Chelsea invested so heavily in him.
He netted five goals in 10 games to seal Chelsea's spot inside the top four and secure a Champions League place for 2020/21.
But, just as Pulisic began to find his very best form, he was injured again. A hamstring strain suffered in the FA Cup final defeat to Arsenal saw Pulisic miss two months of action, and he hasn't been the same since.
Of course, he still has moments of brilliance, such as his goal in the Champions League semi-final win over Real Madrid, but Pulisic never seems able to consistently perform at the standard he's capable of – a fact that is no doubt frustrating for Thomas Tuchel.
Pulisic's form
At his very best, Pulisic is almost impossible to stop. His assist for Tammy Abraham's goal against Liverpool in the post-lockdown game was simply exquisite, but such pieces of skill are fleeting, and his injuries have clearly affected things.
Pulisic relies on pace and quick, sharp movement to beat his opponents, but his injury troubles have placed a limit on what he can do. It means he's been far more predictable to play against recently.
In his final year at Dortmund, Pulisic was completing an average of 4.42 dribbles per 90, but that tally dropped to 2.38 per 90 last term. Now, that's by no means poor, but it does represent a decline, likely as a result of his injury troubles.
Just like with Callum Hudson-Odoi, Pulisic seems slightly less explosive since his injuries, and that could become a sticking point.
Furthermore, the competition for places in the Chelsea attack, combined with his own lack of availability, has meant the American has started just once in the Premier League so far this season.
That simply isn't what Chelsea needs considering the outlay they spent on him. As the chosen replacement for Eden Hazard, Pulisic arrived with plenty of pressure on his shoulders, and so far he's actually impressed quite a bit.
However, with Tuchel opting for a system with just three forwards, Pulisic doesn't look likely to be the first choice anytime soon, especially with Romelu Lukaku and Mason Mount so crucial.
So, if he wants a spot in that first team, he needs to earn it. The only way he can do that is to consistently be fit and available.
Now, that is obviously easier said than done considering his current record, but if Pulisic can't stay fit then Chelsea will look to sell.
A ruthless club by nature, no qualms would likely be had by selling someone who is more often injured than fit.
The good news for Pulisic is that if he can stay fit, then he's more than good enough to establish himself as a key component of Tuchel's side.
He recently netted for the USMNT after returning to action, and will now be pushing for inclusion in a Premier League starting XI. But, if Pulisic can't make a lasting impression this season, then it will surely be his last at the club.
Overloaded in forwarding areas, the club is reportedly keen on selling one forward asset, and while Hakim Ziyech has been linked with an exit, it could quite easily be Pulisic.
So, that's why Pulisic needs an impressive end to 2021 and start to 2022 – if he doesn't, then his time at Stamford Bridge could well be over.