Football
Norway's World Cup flop gives Erling Haaland ample time to rest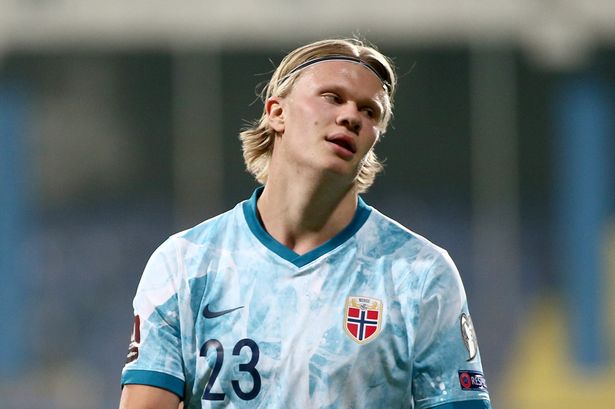 Erling Haaland was simply a spectator as Norway's hopes of qualifying for the 2022 World Cup were ended by a scoreless draw in Latvia then defeat in the Netherlands.
It should have been so different, though. With the Borussia Dortmund striker out injured, the national team was held to a 0-0 draw against Latvia in Oslo, when victory might have guaranteed at least a playoff.
Ahead of the encounter with a side placed 136 on the FIFA Ranking, below the likes of the Philippines, Turkmenistan, and Rwanda and only just above St Kitts and Nevis and the Solomon Islands, Norway had a qualification in their own hands.
Instead, they traveled to face the Netherlands on Tuesday in an all-or-nothing encounter and came up short.
Circumstances certainly counted against Norway. Had the Netherlands held on in the closing 10 minutes from 2-0 up against Macedonia at the weekend, they would already have qualified, rendering the clash in Rotterdam effectively a friendly from their perspective.
Instead, the top spot remained on the line and goals from Steven Bergweijn and Memphis Depay deservedly fired them to Qatar.
Meanwhile, defeat combined with Turkey's victory over Macedonia means that Norway is out.
While this is clearly a monumental setback for Haaland on the international scene, the silver lining is that it puts him in a more powerful position with regard to his summer transfer.
He is hotly linked with a move away from Dortmund due to a minimum fee release clause that will kick in during the summer, and while there have been those who have advised him to stay the odds are that he will be on the move.
Clubs eyeing a potential summer swoop will doubtless take into account that he is now unlikely to travel to Qatar for the World Cup next winter.
This makes him an even more powerful asset. The mid-season World Cup is set to play havoc with the fatigue levels of the game's outstanding players, the vast majority of whom will play at least three games in a competition that is set to be infamous due to its temperatures.
Just imagine what a fully rested and fully firing Haaland could do to fatiguing defenses in the second half of the 2022/23 campaign.
Real Madrid, Paris Saint-Germain, Manchester City and all those clubs interested in the 20-year-old forward will have taken note.
Haaland's World Cup heartbreak could well be countered by a reaction in the second half of the season and that makes the Dortmund man more valuable than ever.