Stefanos Tsitsipas ready for ATP Finals after arm injury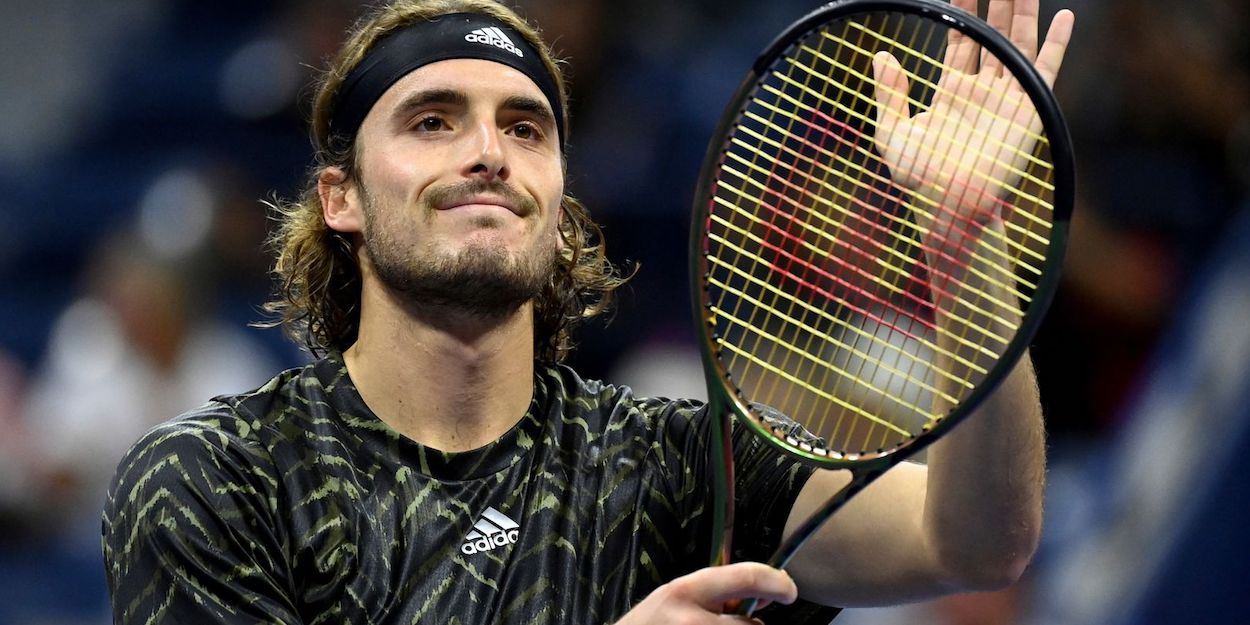 World No.4 Stefanos Tsitsipas is making full recovery from an arm injury and is ready for ATP Finals in Turin, Italy.
The ATP finals will begin Sunday, November 14 and end on Sunday, November 21.
Tsitsipas walked off Paris Masters a week ago after a second-round match against Australian Alexei Popyrin.
He would later say that he decided to retire so as not to aggravate the situation and lock him out of ATP Finals.
Tsitsipas Injury
"In Paris, the pain was unbearable, so I had to quit from that game," Reuters quoted Tsitsipas.
He describes his absence in the Paris Masters as "painful" adding "but I had to. It was for my safety, for my well-being, and I don't regret doing that."
Since then, the Greek says he has been practising for the last few days with minimal pain but it is wearing off slowly. When he first started practising, it was too painful for him but days later he is fine and doing everything he can not miss out.
ATP World Tour Finals
Tsitsipas first-round match will be against Russian Andrey Rublev in the Green group on Monday. Others debuting in the ATP World Tour Finals include 20-time Grand Slam winner and Norwegian Casper Ruud.
He will be defending his ATP Masters 1000 title that he won in 2019 at Monte-Carlo.
Generally, he says the year has been good for him. He eats better, sleeps better and cares about his body more. He has achieved most of the goals he set at the beginning of the year.
Walking into 2022, he will set fresh goals and aim higher after waging controversy over his long bathroom breaks during the U.S Open 2021.
Tsitsipas Long Bathroom Break Controversy
The world No.3 had it tough in the 2021 U.S Open despite his winning streak. The green tennis player's long bathroom breaks raised more questions than answers.
In his first-round opening match edging former world number one British player Andy Murray, he came under fire.
Tsitsipas took two long bathroom breaks and agitated Murray to the core because he feels that he cheated.
Murray stunned with his tactics in the first two sets which he beat Tsitsipas. His moves are reminiscent of his best matches on the court before the injury happened four years ago.
Andy Murray Anger Over Stefanos Tsitsipas Bathroom Breaks
However, just before the end of their thriller five-set match, the Greek took at least 10 minutes bathroom break. According to Murray, Tsitsipas reached out to his dad and when he came out, his game was all changed.
The Greek tennis star triumphed over Murray winning 2-6 7-6 (9-7) 3-6 6-3 6-4 in the end. But Murray maintains that the 'bathroom breaks' influenced the Greek's game.
"It's just disappointing because I feel it influenced the outcome of the match."
According to the 2021 Official Grand Slam Rule Book, a player is not allowed to be coached during a match.
Thus, any player who takes a break to contact their coach is in contravention of the laid down rules.
What Grand Slam Rule Book Says About Bathroom Breaks
The rules stipulate that "A player may request permission to leave the court for a reasonable time for a toilet break, a change of attire break, or both, but for no other reason."
Further, that "Toilet breaks should be taken on a set break and change of attire breaks must be taken on a set break. In singles events a player is entitled to one (1) break during a best of three (3) set match and two (2) breaks during a best of five (5) set match."
"Any toilet break taken after a warm-up has started is considered one of the authorised breaks. In all cases, the nearest assigned bathroom must be used. The player is expected to have needed attire available on court."
Murray, all fired up was first to ask the Association of Tennis Professionals (ATP) to make necessary adjustments.
Going by what is stipulated in the 2021 Official Grand Slam Rule Book, those who contravene this must be held to account.
It clearly states that "Any player abuse of this rule will be subject to a penalty in accordance with the Unsportsmanlike Conduct section of the Code of Conduct."
Even with all the jeering by the crowd, Tsitsipas insists he broke no rule.