Motor Sports
Lewis Hamilton, Max Verstappen could be sanctioned ahead of Brazil GP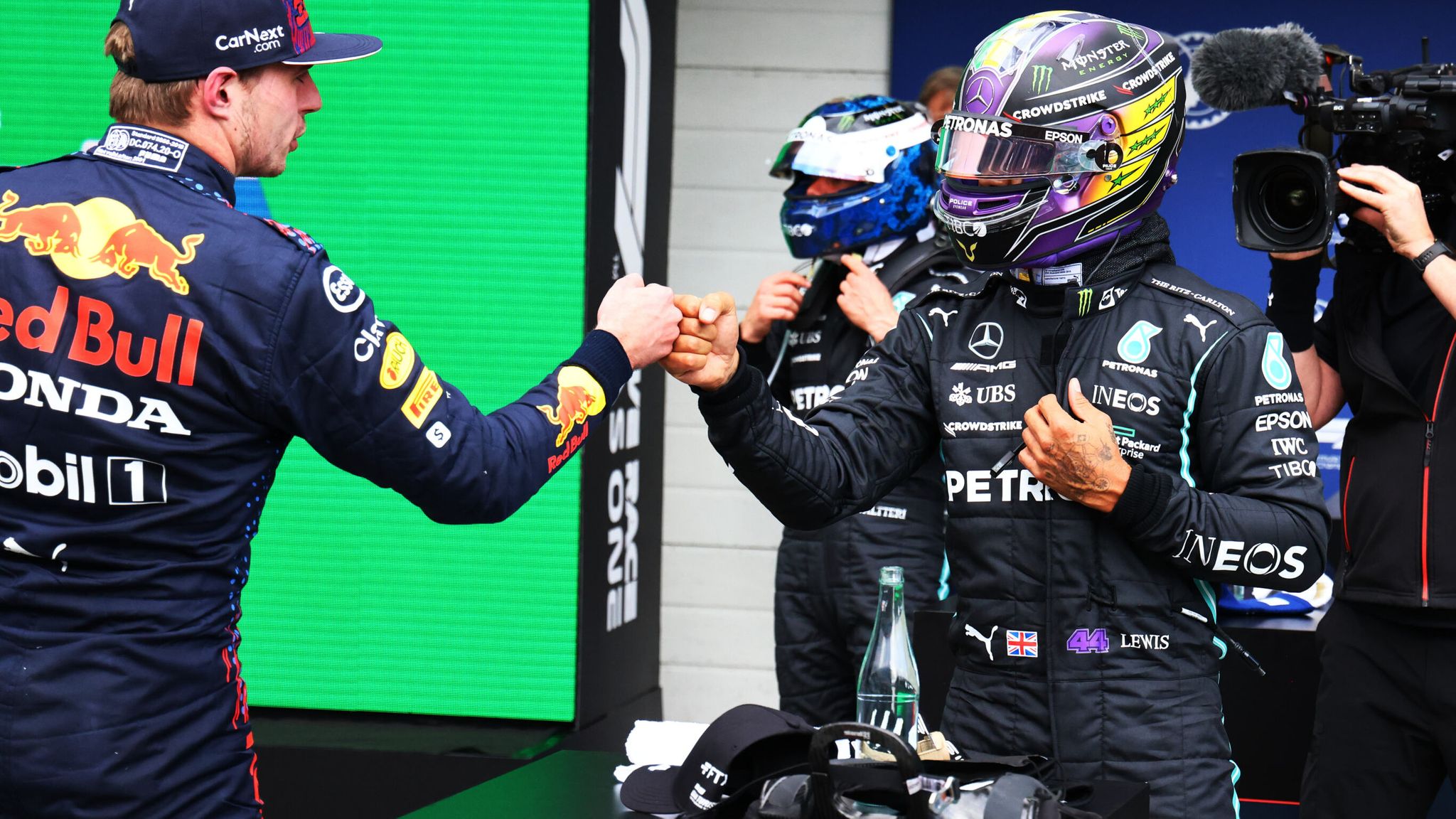 Formula One biggest competitors Lewis Hamilton of Mercedes and Red Bull driver Max Verstappen could be sanctioned ahead of Brazil Grand Prix.
Brazil GP will go down in Sao Paulo. However, the driver has been accused of breaking rules during a sprint race in Sao Paulo ahead of the Sunday Prix.
During the sprint race – a prerequisite for determining the starting grid – a steward drew attention to both drivers.
Hamilton stole the show at Interlagos circuit before his car suffered a technical hitch meaning he could be demoted to the start of the sprint.
The seven-time Formula One champion's car's right-wing assembly was impounded and held overnight.
FIA officials on Friday said they were waiting for further evidence on Hamilton's car to make a decision.
On his part, Verstappen was sanctioned for allegedly violating the international sporting code.
Verstappen was seen checking the rear wings of his car together with Hamilton.
Article 2.5.1 of the International sporting code states that "no operation, checking, tuning or repair is allowed in a secure area unless with officials' authorization.
Jo Bauer a Formula One delegate said Hamilton's rear right wing breached the rules. He explained according to Reuters that "the uppermost rear wing adjustable positions did not comply with the rules for a maximum distance of 85mm when the drag reduction system was deployed".
The British Mercedes driver had earlier expressed satisfaction with the car saying it is everything he wanted.
Hamilton is closely eyeing victory in Sao Paulo after losing to his Red Bull rival in Mexico last week. Verstappen extended his lead to 19 points.
He finished second behind Verstappen who is emerging as a new era driver and giving Hamilton sleepless nights.
Hamilton says he is now focused more than ever even as retaining his world championship title looks becomes a daunting task.
He says that a time has come for him to dig deeper than he has ever done. For now, Hamilton is picking himself up.
"I left it all out there and sometimes that's just not enough. We pick ourselves up, dig deeper than we ever have before, and keep on fighting," he says.
The 36-year-old Briton congratulated Mexico's Checo after an impressive performance in his first GP.
"I've got to wish Checo congrats — first Mexican driver to ever take the podium at the Mexico GP.
With resilience to retain his title, Hamilton's full focus is on the remaining races, the next one coming on Sunday in Sao Paulo.
It is one of the four remaining races that Hamilton seeks redemption with after finishing 6.5sec behind Verstappen in Mexico.
A fortnight ago, it emerge that Hamilton is no longer Formula 1 (F1) most popular driver. Verstappen is after beating him beat him in a new Global Survey. Motorsport Network in collaboration with Formula 1 and Nielsen Sports sponsored the survey.
At least 167,000 motorsport enthusiasts from 187 countries participated in the survey.
At 14.4%, Verstappen took F1's most popular driver as while McLaren's driver Norris came second. Hamilton was 1.9% behind the Red Bull Racing driver who is now the most popular driver in Formula 1.