LeBron James family serving legacy goals as sons dive into basketball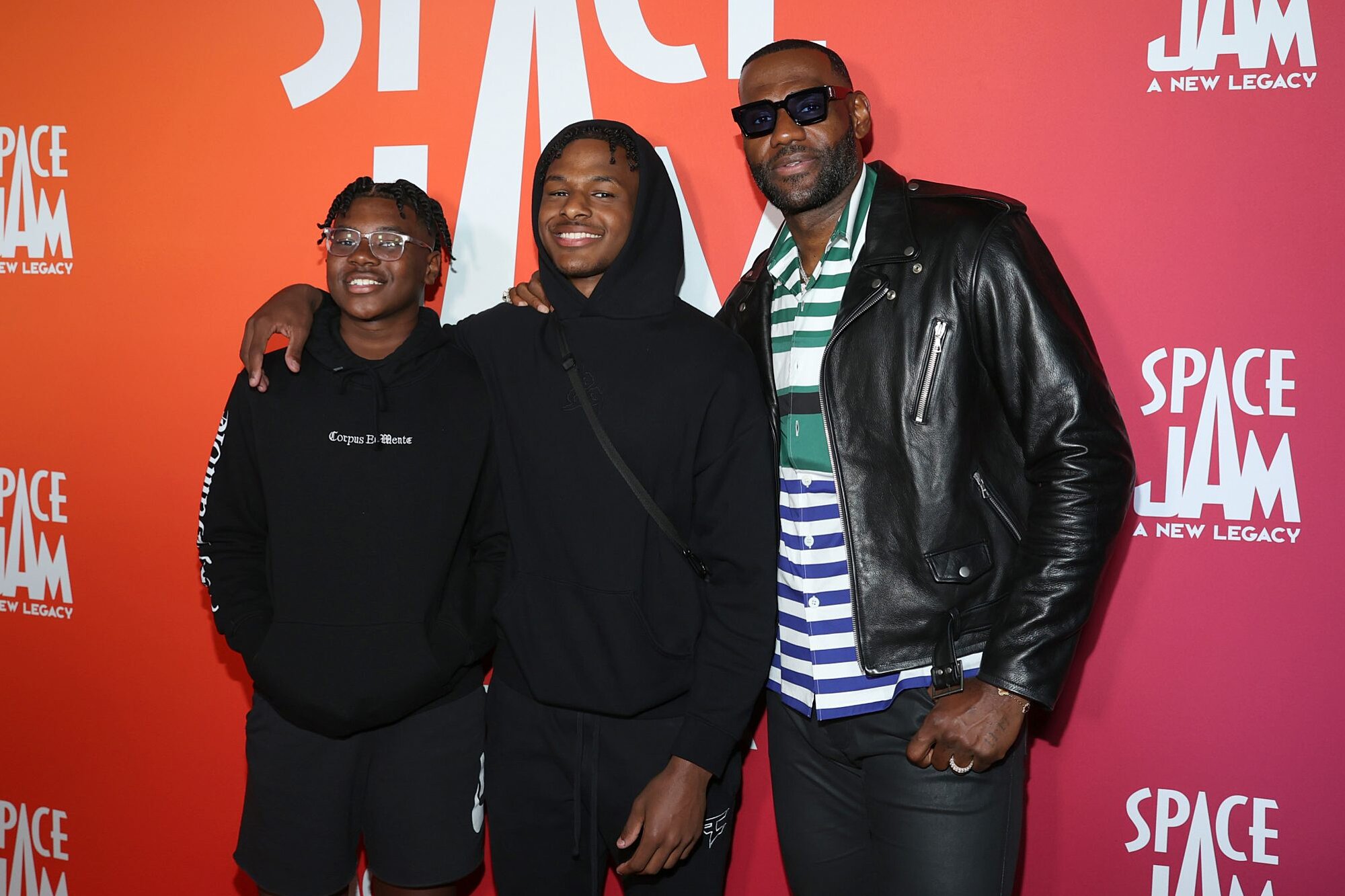 NBA champion and Lakers forward LeBron James family is everything to him. He is a happy father after his sons – Bryce James and Bronny James took up basketball at Sierra Canyon High School.
Bronny is the eldest in the family and he started off in basketball at Sierra Canyon and is in his junior year. His younger brother Bryce is already doing a splendid job in the game at the same school.
He recently shared a short clip while in action in his first game while in high school and it was impressive. Sierra Canyon has a firm reputation as having won four state basketball championships already.
The appealing nature of the high-end college made LeBron James family make a point in basketball.
Bryce and Bronny James Active Basketball Career
By virtue of being the eldest brother and taking up basketball at a younger age, Bronny has felt and seen the pressure that comes with the game. Moreso, because of his son.
Bryce is expected to learn how to cope with all this pressure given that he just started out on the game. The bar is set for him by his 36-year-old father and Bronny ranked as a top college player.
Pressure for Bryce sets in from the stellar stats set by his father and elder brother. In general, the successful shadow of LeBron James family will follow him in every move he makes on the court.
What Awaits Bryce James in Basketball
The young James has a lot to learn – some of which he is learning hands-on – while the other he will learn with time. Although the Lakers star has not talked about retiring, he is sure that his legacy is in safe hands with his sons.
Christened 'King', LeBron is among the best players in basketball history. Even at 36, he still stands out for his longtime team. Nonetheless, the 2021 season has been challenging with injuries and most recently a suspension.
Nevertheless, LeBron managed to bounce back after suspension with a stellar game against Indiana Pacers. He made it worthwhile even after just playing 9 games for the Los Angeles team in nine games this season.
How LeBron James Started Out in Basketball
The Lakers star's affluence courtesy of basketball was a far-fetched dream that he harboured when he was in high school. Agile, talented and calculating he was that he quickly became the right pick for the lenses.
At 18 – in senior high school – he caught the lenses of ESPN broadcast and life changed forever.
James got into NBA through Cleveland Cavaliers in 2003. 'King James' as he is christened had too many expectations to shatter and he never believed he would.
But then, he gave it his all, and 18 years down the line, he has surprised himself more than his fans.
He's built an impeccable career on the court. James lives up to a prophecy by Sports Illustrated dubbed 'The Chosen One'.
In 2014, he spoke of his ambition towards becoming a billionaire. It was all captured in a GQ cover story and the plain truth is that he is more than halfway there.
But, how is his fortune spanning from basketball to mega investments and philanthropy? Here is what you should know.
LeBron James Net Worth
For 16 years, James accumulated a net worth of an estimated $850 million according to a Forbes report in 2021.
As of 2018, his net worth stood at nearly $500 million.
A huge chunk of this is from his sponsorship deals, endorsements, and salaries. His businesses also plough back good profits to add to his portfolio.
For a big basketball talent like LeBron, a huge salary is expected. He earns an estimated salary of $39.22 million per month.
In 2020, his annual earning is estimated to be $88.2 million. He was reportedly earning 4.76 per cent more than in 2019 and 2020.
LeBron James Endorsements
For the better part of the decade, James' Nike signature shoe emerged as a top seller among NBA players. It is, however, yet to surpass Michael Jordan's sales. Jordan remains a best seller of all time.
Besides the giant sportswear, James also has a lifetime endorsement signed in 2015 according to Carter, his business manager. He says that this endorsement will pay at least $1 billion.
He, however, did not disclose which brand endorsed the Ohio-born NBA star.
Further, James pitched at least 15 brands in his pro career life which pushed his endorsement revenue to nearly $600 million by end of 2020.