Cricket
England men readies for a busy schedule in Pakistan come 2022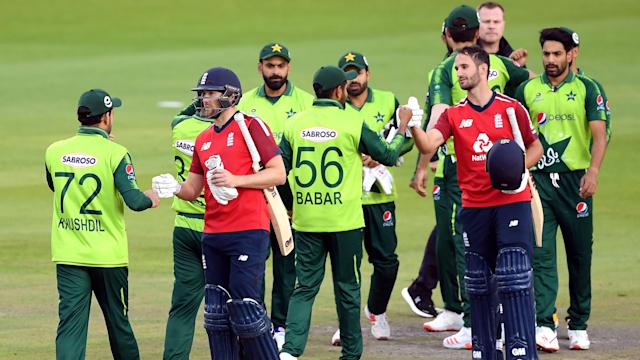 In an away fixture Cricket match that was long overdue, England pools Pakistan in seven T20Is as they await their 2022 ICC Men's T20 World Cup next Autumn.
The England team was set to visit Pakistan for the first time after six years this year but was adjourned due to what the management cited the players and staff wellbeing and concerns about travelling to the region.
In an official statement from the England Cricket Board [ECB] headed by Tom Harrison who travelled to Pakistan to mend relations between the two countries after last month cancellations of the cricket competition games.
His decision to tour Pakistan came on the heels of the announcement by Cricket Australia that it will be touring Pakistan early next year.
Australia's confirmation to send its team to Pakistan had come just days after the West Indies board also announced it would be touring Pakistan in December for a white ball series.
With his visit to Pakistan, ECB chief executive  Tom Harrison seems to have come with good news as it has now been confirmed that England's long-awaited return to Pakistan will come next year after  Tom Harrison and senior Martin Darlow travelled to meet PCB chairman Ramiz Raja.
This will see the men's tour come 2022 split into two phases with seven-match T20I series taking place in September and October ahead of the T20 World Cup in Australia next Autumn.
Following the conclusion of the tournament, Joe Root's side will travel to Pakistan for a three-match Test series in November and December, which will form part of the World Test Championship.
England women's fixtures, which were originally scheduled to be played alongside the men's tour, are yet to be rearranged.
"This is just to reaffirm our commitment to Pakistan cricket to getting England teams, men's and women's teams, eventually playing in Pakistan at home," said Harrison.
The England Cricket Board head says that after extensive engagement with his Pakistan counterpart they came to an agreement of supporting proposals around the women's game and some interesting ideas around the domestic agenda in Pakistan.
"I don't think there's a cricketer in England who doesn't want to test their abilities against the huge talent this country has and in the conditions, they know best.
He says that together they will build plans that will work for the foreseeable future of the cricket between the two nations.
On his part, Raja expressed his gratitude for the step the ECB head had taken saying that he showed their large-heartedness to travel to Pakistan.
"I am thankful to Tom and Martin. It means a lot to us."
"We are excited that England has committed to playing two additional T20Is as part of their white-ball tour in September/October in 2022. We put in lot of effort to make sure that all visiting teams are comfortable in Pakistan. As such, it is a matter of pride for the Pakistan fans, who look forward to welcoming Australia and England in 2022.
"England have got a great team and it's mind-boggling how they've produced so many match-winners in a span of about five to seven years. They play very engaging and attractive cricket, which is fantastic for the fans and a big advertisement of the game."