FKF boss Mwendwa released on bail after taking plea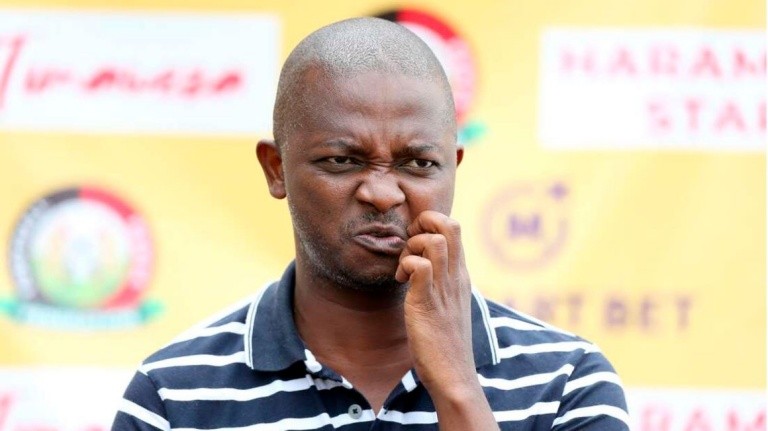 Under fire FKF boss Nick Mwendwa released on an Sh10mn cash bail or Sh15mn bond after finally taking a plea at the Anti-Corruption Court in Milimani on Tuesday.
Mwendwa had declined to take a plea on Monday when he was presented in court after spending the weekend behind bars following his re-arrest last Friday.
The football boss pleaded not guilty to four charges preferred against him by the Directorate of Criminal Investigations.
In the condition of his release, Milimani Senior Principal Magistrate Eunice Nyutu has instructed Mwendwa to deposit his passport with the court and restrained from discussing the subject matter in any media until it is heard and determined.
Mwendwa has also been barred from accessing the FKF Offices at Kasarani and is also not allowed to be in touch with any member of staff or Executive Committee either in person or by proxy.
The case will be mentioned on December 20.
The FKF boss was re-arrested last Friday afternoon, less than a day after the prosecution had closed the initial file following his first arrest on November 12.
The prosecution wanted to charge him afresh based on findings from Cabinet Secretary Amina Mohammed's committee that was mandated to audit the Federation's books.
According to the charge sheet presented before the court, Mwendwa has been pressed with three charges of fraudulent acquisition of public property and one count of conspiracy to commit an offence of corruption.
All these totals to approximately Sh38mn. The alleged offences took place on March 4, 2021, May 6 2021, April 16, 2021, and May 15 2021. All these are related to transactions allegedly shown by a report from the Sports Registrar's team that was given the mandate to audit the Federation.
FKF boss Nick Mwendwa released on bail, Mwendwa has been on record several times stating that all allegations levelled against him are untrue and that this has turned out to be a fight between the Cabinet Secretary of Sports and himself.
The tribulations of the football chief started early this month when CS Amina formed a caretaker committee to run the Federation upon recommendation from a committee she had set up to probe its finances.
The Committee in its report alleged gross misappropriation of funds forwarded to the Federation from the Ministry, including alleged fictitious withdrawals from the Federation accounts and transfers to Mwendwa's personal accounts.
Amina invoked her powers under the Sports Act to form a caretaker committee, chaired by retired Chief Justice Aaron Ringera.
The Committee went on to halt league action with Mwendwa coming out to quash the appointments saying it was illegal and vowed to stay put.
He was arrested on November 12 where he spent the weekend behind bars before being released on Sh4mn cash bail. Last week, when the matter came up for mention, the Prosecution said they were closing the file on Mwendwa without preferring charges.
He was released and his cash bail reimbursed, but just a day later was re-arrested and presented to Court yesterday.
Meanwhile, Kenya is staring at the possibility of a FIFA ban if the Government does not put up a solid case against Mwendwa and CS Amina maintains her Committee.
The World Football Governing body has already written two letters, one to the CEO Barry Otieno and another from FIFA SG Fatma Samoura to CS Amina Mohamed, reiterating that whatever actions had been taken amount to government interference.