Football
5 star footballers who may miss out on the 2022 World Cup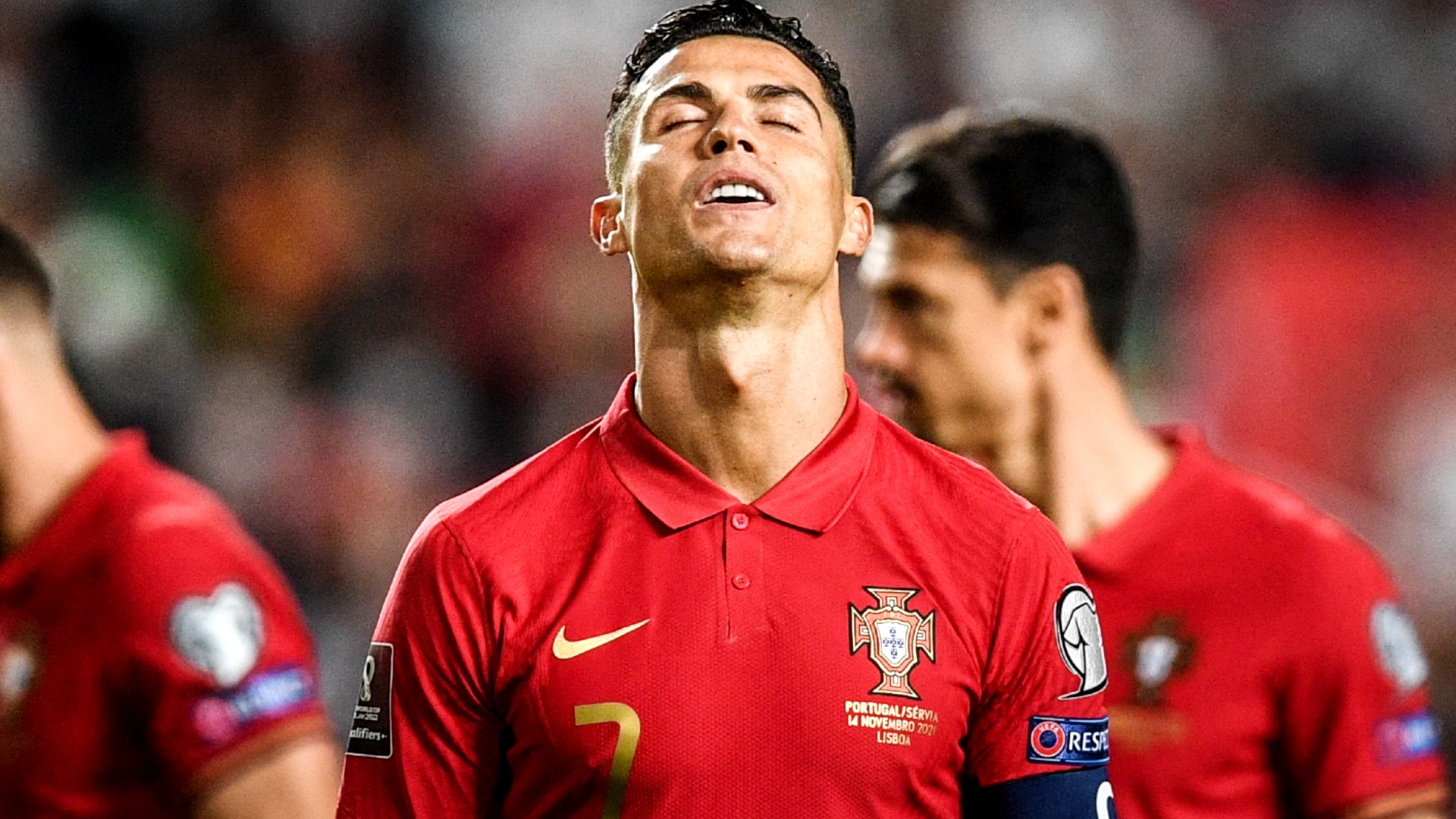 The 2022 World Cup in Qatar could be one without your favourite football stars if the ongoing 2022 World Cup qualifiers is to go by.
Some football stars' hopes of playing in Qatar hangs by the thread as their national teams edge closer to failing in the qualifiers. Sadly, qualifying draws closer.
So, who are the high profile players who could miss out on the 2022 World Cup?
Cristiano Ronaldo
Manchester United's golden boy, Cristiano Ronaldo may not grace the screens during the Qatar World Cup. Portugal suffered a humiliating defeat at the last minute loss to Serbia on home soil in their latest qualifier match.
Serbia snatched a last gasp win to send Portugal parking. They now have automatic qualification to the Qatar 2022 World Cup as Portugal brace for a play-off to qualify.
Portugal's remaining games are against heavy opponents.
For Portugal, it means they must settle for a play-off place and the uncertainty that brings. Ronaldo was looking to seal his place at his fifth World Cup. Only four men have done it before him.
And this one will be particularly sore for Ronaldo after the controversy when the sides last met. Ronaldo in March scored a clear injury-time winner that had crossed the line only for referee Danny Makkelie not to give it.
This prompted an outraged response by the captain, furiously throwing his armband on the floor and leaving the field. The referee later apologized by there's no doubt those points would have made a big difference.
Erling Haaland
Missing out on this one is a big deal. And the chances are quite high after Norway lost its last two matches, sinking it further. First, they drew 0-0 with Latvia and hoped for a win to redeem itself.
However, the Netherlands dampened their spirit with a 2-0 win on Tuesday. Haaland is among the world's brightest young talents, but he may have to wait until 2026 to feature in another World Cup. Given the stakes at hand, Norway may fail terribly in lifting the World Cup title since 1998.
Thomas Partey
The Ghanaian international player's hopes to play in the 2022 World Cup are slim courtesy of strong opponents. South Africa is proving to be a tough one to crack although the West Africa nation is well into the second round.
However, South Africa may deny Ghana a qualifying spot. Going back to history, Ghana missed out on the 2018 World Cup and after three consecutive tournaments.
Partey who carries the team's hope has missed out on four games out of the six qualifier matches played already. Incidentally, Ghana won all the matches he played in.
Luis Suarez
Suarez has fond memories of the World Cup. He first played for Uruguay when he was 19 years old – back in 2006. Today though, the Atletico Madrid striker could miss out in 2022.
Uruguay, a two-time World Cup champion lost four consecutive matches, further thinning its chances to fly to Qatar.  They suffered a 3-0 loss to Argentina which marked the start of a downward spiral.
The second match they lost was against Brazil (4-1), then another1-0 loss to Argentina and finally a 3-0 loss to Bolivia. The Argentina defeat left Uruguay outside the play-off position for the CONMEBOL qualifying group.
A fourth loss gave an advantage to Chile and Colombia who they were at per with pointwise. Besides Suarez, the Uruguay squad with veteran striker Edinson Cavani loss to Bolivia leaves it with four other matches to break even.
The first four teams in South America have a direct ticket to the World Cup yet, Uruguay holds a staggering seventh position.
Zlatan Ibrahimovic
Things are not looking good for Sweden and these football giants could be locked out of the 2022 World Cup in Qatar. It is such bad news for Zlatana who's been looking forward to this moment.
Sweden is hard enough but lost two of its recent qualifier matches. First, Georgia 2-0 win slowed down the Swedes and then, Spain's 1-0 win applied the brakes hard.
They have 12 goals in eight games – a not so good sign and performance either.  Zlatan, however, is optimistic that all will be well in the next matches.