Football
The transformation of Spain national team under Luis Enrique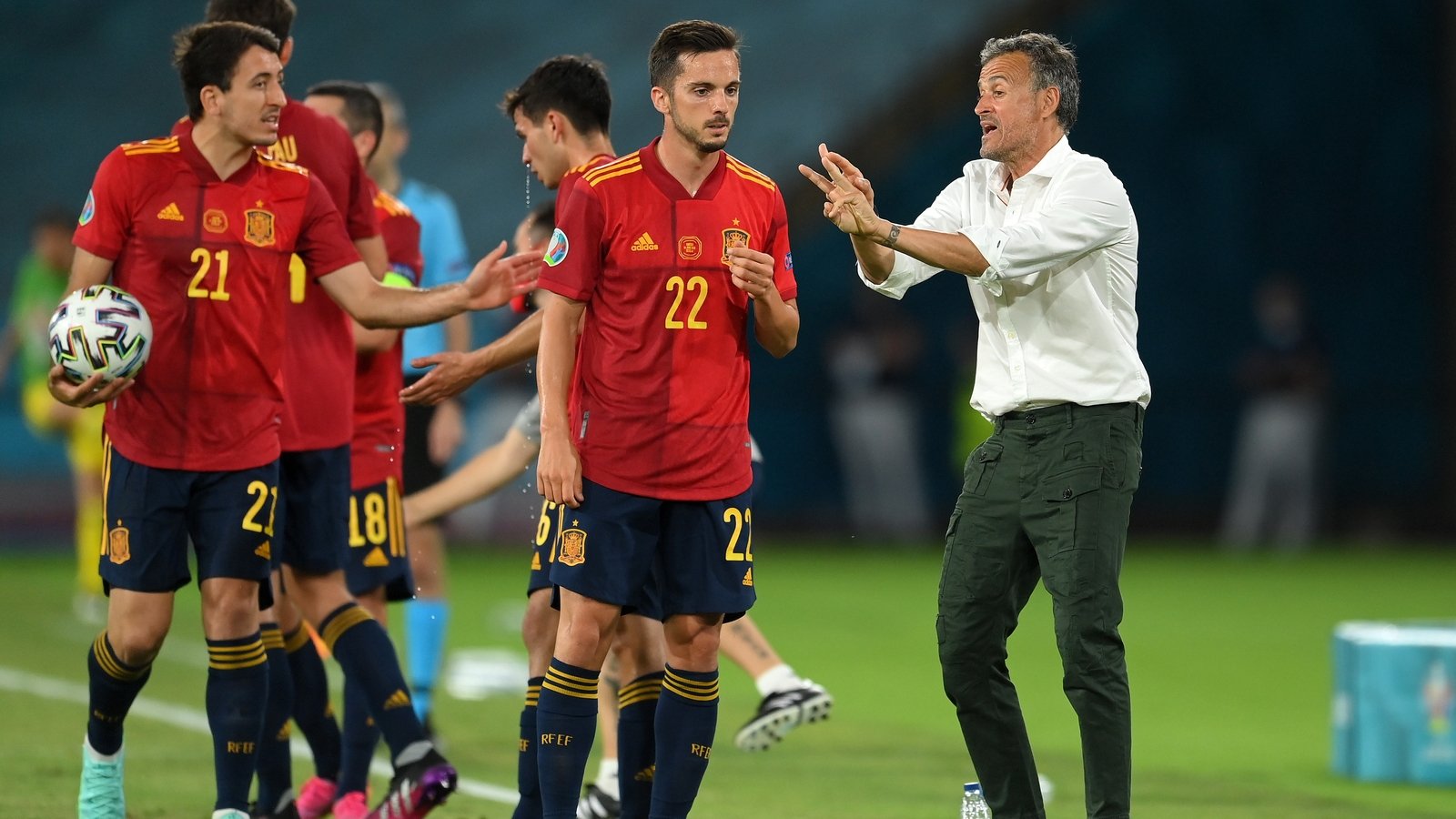 This year especially has been quite good for the Spanish team under the tutelage of Luis Enrique who since taking over in 2019 has maintained to keep them afloat at international competitions.
In 2018's Russia World Cup, Spain was in poor form, it was just an accident in waiting, they were eliminated in the group stages events that had followed by sacking their manager after a poor run.
This would see Luis Enrique appointed in 2019 as Spain's head coach and since then things have changed for the La Roja.
In the ongoing World Cup qualification competition Spain booked their automatic qualification to Qatar after leading in their group fixtures with 19 points qualifying automatically.
Having taken over the Spain team in 2019, what has Luis Enrique done to cement the team which produced poor performance in the 2018 Russia world cup?
Firm Decision
Whether it was Barcelona or Celta Vigo, Luis Enrique did not shy away from making bold decisions. For most of the previous decade, Spain's national team remained unchanged.
The players that won the FIFA World Cup in 2010 were untouchable at times. The previous managers never dared to drop players from elite clubs like Barcelona and Real Madrid.
But with Enrique, it was a different story. His decision to drop big names like Sergio Ramos, David de Gea, Dani Carvajal, and Pique was a masterstroke.
He built a team consisting of players who deserved to play for the national team. Players like Pedri, Unai Simon, and Ferran Torres who were comparatively lesser-known before the Euro are widely regarded currently.
Identity
Spain was known for its beautiful style of play. But following Euro 2012, they had somewhat lost their sheen. The same squad that had won the FIFA World Cup seemed to be falling apart.
It took a bold personality like Luis Enrique to help them get back on their feet. Most of his predecessors failed because their philosophy did not complement the squad.
On the contrary, Enrique has developed a philosophy that perfectly blends with his squad. The tactician has given Spain an identity that they had been lacking for years.
Now the morale of the national team seems to be high and most importantly the players are enjoying their football.
Confidence among players
Since his appointment, the most important thing Luis Enrique has done is instill confidence into the squad.
He has turned the Spain national team into a family where everyone feels protected. Following the build-up to Euro 2020, Enrique was constantly in the limelight. But he never let the pressure fade his players.
In the round of 16 of the Euro, Unai Simon made a trivial mistake that led to a goal for Croatia. But after that, he was magnificent and produced a match-winning performance. That was the fruit of Enrique's years of hard work in instilling confidence among his players.
Along with his young players, Enrique has used his senior players to perfection. With the perfect blend of youth and experience, the former Barcelona manager is creating a winning formula in Spain.
Young talents in the team
The decision by Luis Enrique to name a young squad for the Euro 2020 put him in the spotlight. The whole football fraternity was shocked and predicted Spain would not go far in the tournament.
But contrary to expectations, the former Barcelona manager reaped the benefits of his decision as he lead Spain to the semi-finals of the tournament.
The faith he put in his youngsters has paid a dividend. Young talents like Pedri- a player whom Spain and Barcelona have blamed each other for injuries that are surrounding him, Ferran Torres, and Dani Olmo grabbed center stage and lit up the Euros.
They beat Croatia and took Italy to the penalty shootout in the semi-finals. Enrique's Spain was excellent in the Nations League as well.
They beat Italy to end their 37 games unbeaten streak in the semi-final and were beaten by France in the final. The future certainly looks bright for the Spain national team.
Luis Enrique nonetheless has been linked to Manchester United as a replacement to Ole. This remains a complex situation for a manager who has seen a rise to Spain national team, it is not likely he will consider an offer from United but until then we stay to see how things pan out in the coming days.