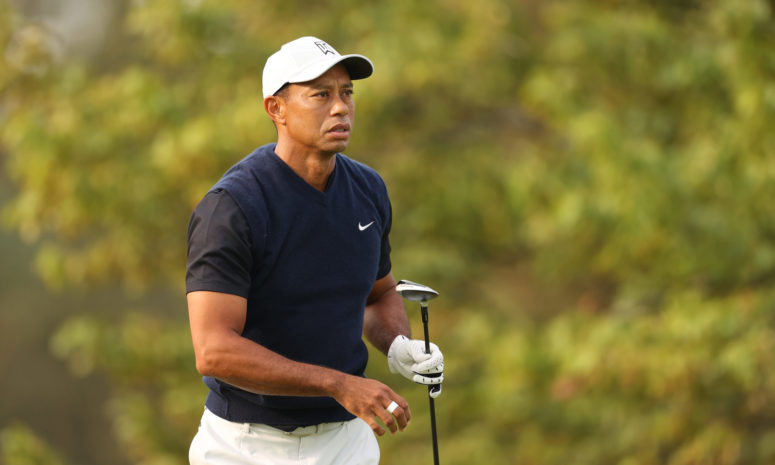 There is nothing more precious than walking out of your house, driving to your destination, and returning in one piece. This is a big gift that many people remain oblivious about but gold icon Tiger Woods knows better.
Woods, 45, survived a horrible accident on February 23. The pro athlete's single-vehicle crash rolled several times and it took the grace of Los Angeles County firefighters and paramedics to rescue him.
The California native suffered multiple leg breaks and a fracture when his car flipped according to Golf Digest.
Reports by Los Angeles County Sheriff's Department indicated that Woods was speeding. He crossed over to Hawthorne Avenue, – wrong side – and then crashed into a tree off the roadside.
Los Angeles County Sheriff Alex Villanueva at the time said no charges would be preferred on Wood. He insisted that this was a naturally occurring accident "not a crime".
Just How Bad Was Tiger Woods' Accident?
A statement by Harbor-UCLA Medical Center chief medical officer Anish Mahajan indicated Woods suffered extensive injuries.
In the statement on the golfer's page by Mahajan, Woods suffered open fractures. This meant that his tibia and fibula bones were broken and shattered.
Thanks to the quick response by County firefighters and an emergency medical team, they saved his life.
At the hospital, his medical team performed delicate surgery to repair breaks in his legs and bolt up a fracture. They also treated his other injured ankle.
Not much of woods has been seen in the year as he recovers.
Painful Rehab Sessions
However, he recently made a public appearance without crutches which he has been using for mobility.
And getting to this point hasn't been a walk in the park, he admits so. The numerous rehab sessions left him in so much pain but he understands it was all to strengthen his right leg.
"I understand more of the rehab processes because of my past injuries, but this was more painful than anything I have ever experienced," he told Golf Digest in the past.
A source who spoke to People says that Woods is pushing himself hard and pain levels are now minimal.
When he was not in rehab, he was seated at home – his leg raised with throbbing pain. Today, this is minimal.
Woods admits that in his golfing journey, injuries have been part of it but none was as painful as what he sustained from the accident.
Woods Inspiration For Recovery
The golfer admittedly says the fact that he is a father has helped him do everything possible to recover.
He recently attended a junior golf tournament at the Florida Golf Club where his son Charlie was playing.
This was the first time he was spotted in public after the February accident.
His focus remains on recovering fully. Earlier, he told Golf Digest that all he wants is to walk on his own.
"I do my routines every day and am focused on my No. 1 goal right now: walking on my own. Taking it one step at a time."
When Will Tiger Woods Return To The Course?
He has remained cagey about this – although he is yet to fully recover. But, a source told people that he has timelines figured out in his head but won't just go public yet.
"He's got a timeframe in his head, but he's not really putting that out there; he knows when he wants to return, and he's going to make it happen.
"He says even if he's not at 100%, he knows how important it is to get back out there and compete. That's his goal."
Tiger Woods Decorated Golf Career
Woods became a professional golfer at the age of 20 in the year 1996. He is widely regarded as one of the greatest golfers of all time and has since been elected to the World Golf Hall of Fame.
He bagged his first PGA Tour win in five years at the 2008 Tour Championship and added a fifth green jacket at the 2019 Masters according to Forbes.
Wood also ranks second in men's major championships and has numerous golf records.
He was the dominant force in golf throughout the first decade of the 21st century and was the top-ranked golfer in the world from August 1999 to September 2004. That was an exemplary performance for 264 consecutive weeks and again from June 2005 to October 2010, 281 consecutive weeks.
During that period, Woods won 13 of golf's major championships.
Woods has held numerous golf records. He has been the number one player in the world for the most consecutive weeks and for the greatest total number of weeks of any golfer in history. He has been awarded PGA Player of the Year a record 11 times.