Kenya starts AWCON spot hunt against South Sudan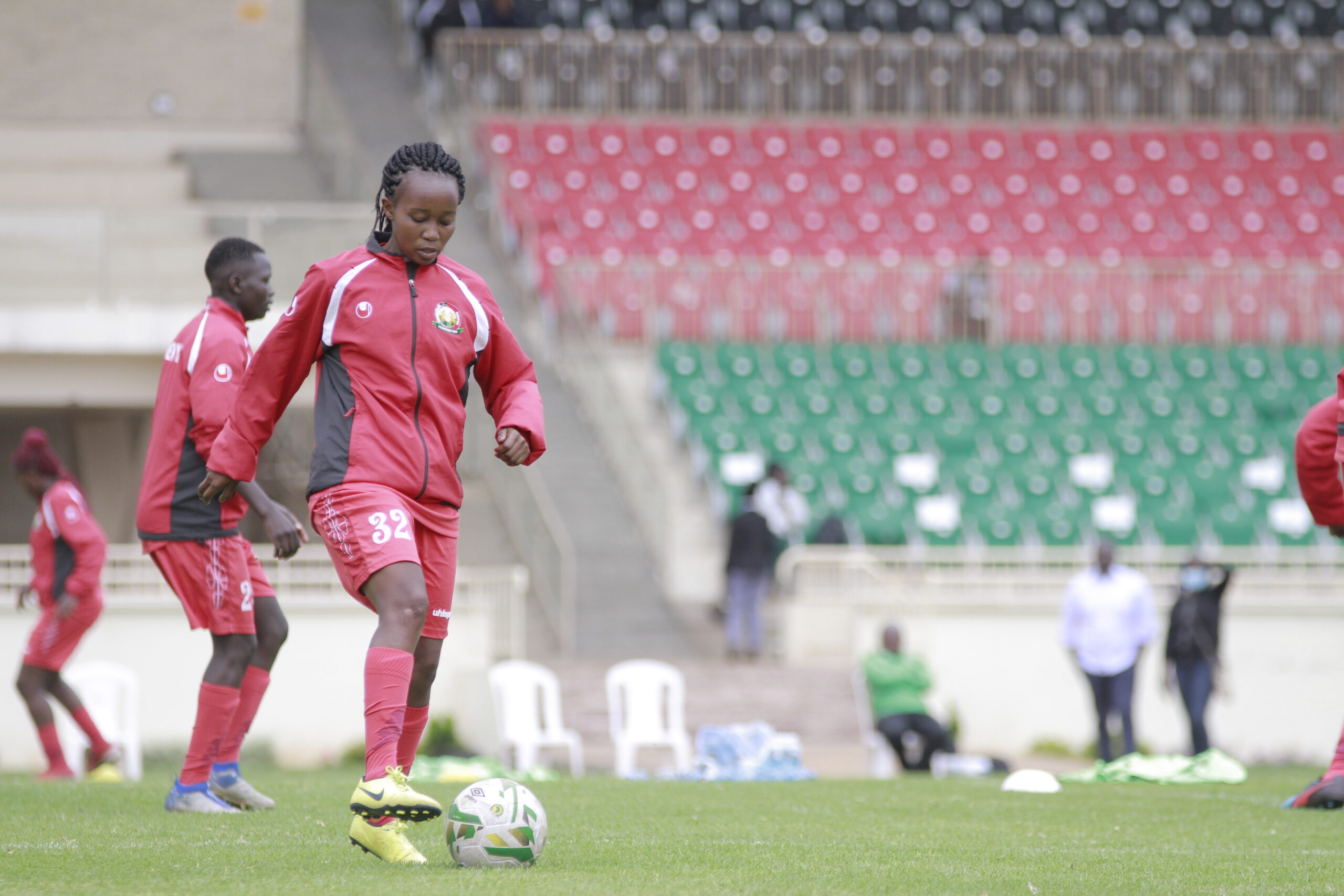 Kenya's Harambee Starlets take South Sudan's Bright Starlets on Wednesday evening as their hunt towards qualification of a second ever African Women's Cup of Nations begins at the Nyayo National Stadium.
Starlets first played at the Continental championship in 2016 but missed out on qualifying to the 2018 showpiece after losing to Equatorial Guinea. They start the hunt against Africa's newest country, South Sudan.
The Bright Starlets are playing the qualifiers for the first time ever and will be looking to surprise the Kenyan girls.
Despite having a bigger pedigree than the South Sudanese, Starlets head coach Charles Okere is not underrating them. The former Tusker FC assistant coach believes they will face a stiff opposition especially with the South Sudanese having gathered experience from playing recently at the COSAFA Women's Championship.
"We respect South Sudan ad a team and the preparations they have had. They have been in COSAFA and we know they have picked up quite some good experience and lessons so they will be a better team. We will give our all for a good result and I have belief in my girls," said Okere.
He added; "We have been in camp for quite a while and I believe we have prepared well. The girls are very much ready to take on South Sudan and I believe we are good to go."
Captain Corazone Aquino has also urged her teammates not to underrate the South Sudanese, despite this being their first ever qualification experience.
"We take a match at a time because this is a journey. We take all our opponents seriously and we respect South Sudan as well. We will tackle the game will all seriousness and hopefully we get a good result for Kenyans," said the skipper.
South Sudan's South African tactician Shillene Booysen has meanwhile said they are under no pressure playing against Kenya, but will be in to enjoy the experience as well as try to shock their neighbors.
"We know the pedigree that Kenya has. They are currently CECAFA Champions so we are not here to take this game lightly. The girls are still learning and they want to progress but in the process there's desire to win and that is what the girls have brought to Kenya."
She says the experience picked up at the COSAFA Championship where they lost all the matches and shipped in 12 goals, scoring one, has helped them focus their preparations on imprpoving.
"The federation has been clear that first we needed a ranking which we got when we played in COSAFA. Now we need to build a team that will compete in CECAFA and Africa in two years-time. We are making the right strides on that a win over Kenya will help our course," Boysen said.
Both legs of the qualifier are being played in Nairobi with South Sudan also using the Nyayo National Stadium as their preferred home ground as none of their facilities in Juba have been approved by CAF.
The winner of this tie will take on the winner between Uganda's Crested Cranes and Ethiopia's Lucy, the two sides playing in the first leg in Kampala.