Karim Benzema fires Real Madrid to a 5-0 win against Shakhtar Donetsk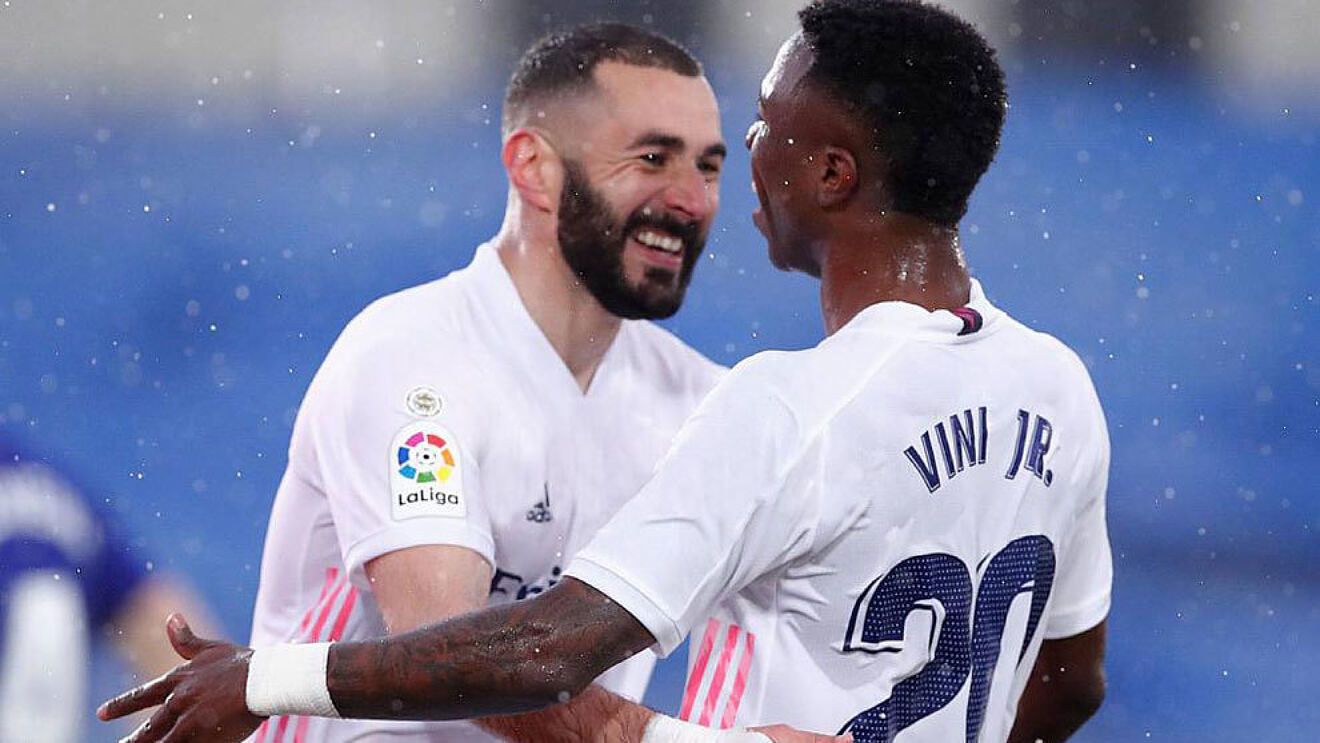 The French forward Karim Benzema highly tipped by former Real Madrid manager Zinedine Zidane for the Ballon d'Or was on target yesterday to save his team after falling victim to 2-1 defeat by Sheriff Tiraspol in their previous Champions League outing.
Real Madrid were in desperate need of a win when they travelled to Ukraine to face Shakhtar Donetsk on Tuesday night.
Real Madrid were on fire in the Tuesday night football taking no chances to give host advantage and after what looked like a stale first half coming to an end an own goal from Sergiy Kryvtsov was what broke the deadlock in the 37th minute.
A brilliant performance from Karim Benzema and impressive Vinicius Jr did not disappoint on this big occasion. Benzema who is the key man in Real Madrid's final third played an important role that gave Vinicius Junior's first goal in the start of the second half.
The two sides in the first minutes of the first half were excellent in their defensive tempo,and also both were not sharp to open up and finish the chances created, but it only took Shakhtar Donetsk own goal to break the dreadlock and Real Madrid showed what they are good at.
Vinicius yet another threat to Donetsk defenders put the second goal for Real Madrid and with just five minutes he netted one of his best goals after trouncing four defenders to fire home a fine finish to tally at 3-0.
Karim Benzema played a build-up to Rodrygo's fourth goal for Real Madrid after supplying a fine pass to Vinicius who in turn cut back to Rodrygo who swept in a finish to make it 4-0 in the 64th minute.
With few minutes left before the match ends Karim Benzema the senior talisman in the Squad rose to the occasion from being a provider to the goalscorer. He smashed in a 90+1 goal after receiving Marco Asensio's cross inside the right post enough to seal the points.
It was Vinicius Jr who carried the day yesterday but on the flip side, Madrid fans should take account of Benzema's consistency in the Spanish club.
Tuesday nights' exploits now mean that Benzema is sitting pretty on 12 goals and eight assists in just 12 games for Carlo Ancelotti's side and currently has more goals and assists than any other player in Europe's top five leagues.
In a season that has been dominated by the off-the-field theatrics of Madrid's courting of Kylian Mbappe from Paris Saint-Germain and Borussia Dortmund striker Erling Haaland, the 33-year-old forward has thrived with the spotlight aimed elsewhere and is building up a remarkable amount of evidence to suggest that the Spanish giants may have no need to spend their fortunes on a goal scorer next summer.