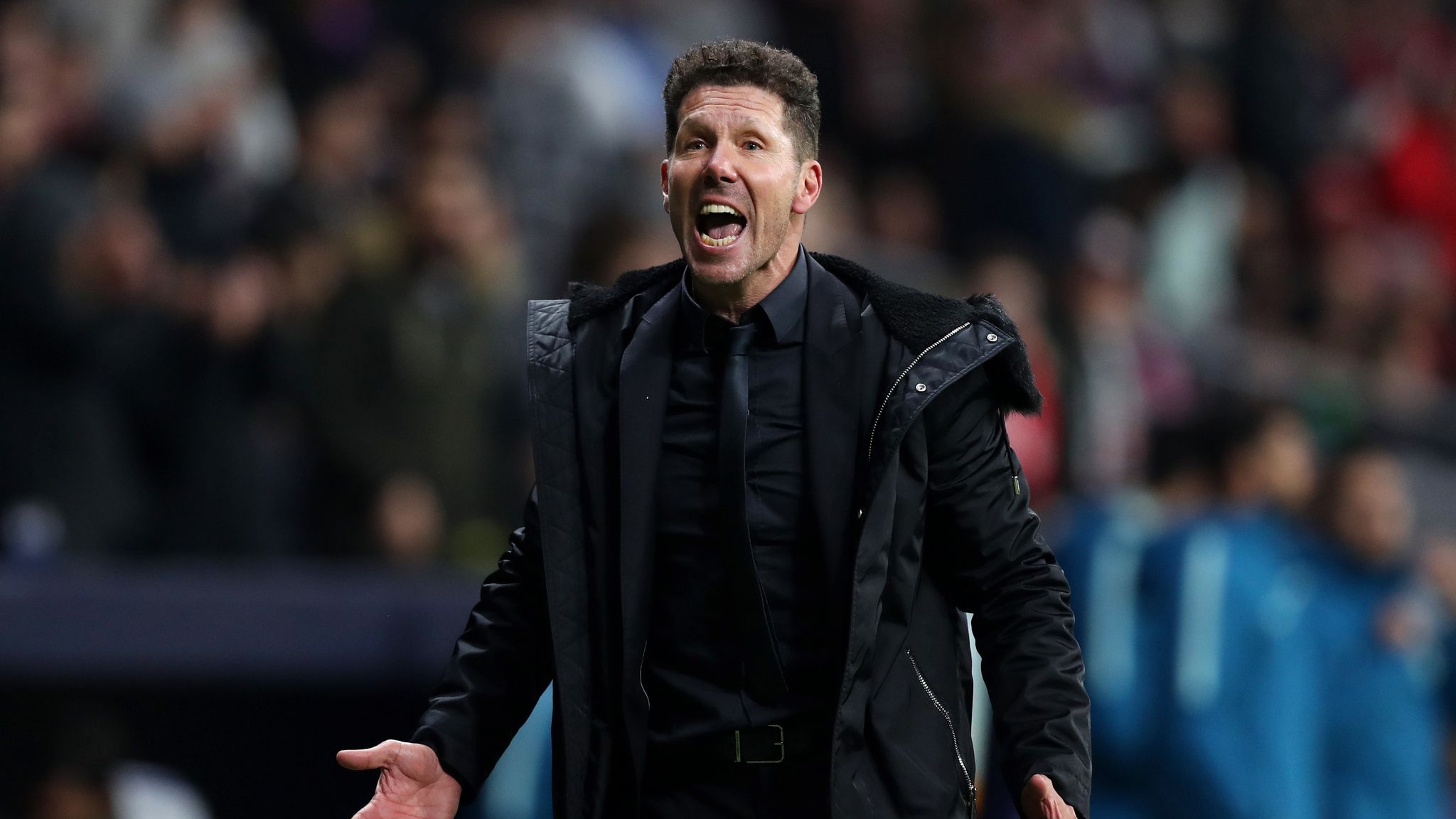 It was not until over than Atletico Madrid's coach Diego Simeone ran down the tunnel after his side was crashed 3-2 at Wanda Metropolitano Stadium by English in form side Liverpool.
Diego Simeone in frustration on the touchline after his side suffered defeat at home in what has been said as a coward move ran away from shaking Liverpool's manager hand in the final whistle with the incident captured by Camera persons.
When he was put to task why he ran away from shaking Liverpool's Jurgen Klopp hand Simeone defended his decision saying that he was disappointed by the results.
Liverpool trip to the Madrid club was fruitful in a new environment commanding the lead through Mohamed Salah and Naby Keita although Antoine Griezmann reacted with a brace within 14 minutes but Mohamed Salah converted a spot kick to hand Liverpool away win.
Antoine Griezmann had won the hearts of Atletico Madrid fans but was sent off on a straight red card after a bad challenge on Roberto Firmino.
After denial of the post-match handshake Jurgen Klopp strode down the tunnel yelling. Speaking to BT Sport after the win in away Champions League fixture Klopp expressed his dissatisfaction of Simeone's behavior.
Klopp further said that he was looking forward to their next game to shake his hand as it was nothing of personal differences but football.
"The next time we see each other we will definitely shake hands. It's nothing. He was obviously angry, not with me but with the game. There is nothing else." He said.
On his side Atleti's Coach said that he does not like shaking hands after the game as it was not healthy.
"I never shake hands after a match, because I don't like it," he said. "It isn't healthy for either the one who wins or the the one who loses. That's the way I see it.
Diego Simeone in assurance said that he was looking forward to shake the hand of the German coach next time they meet.
"But now when I see him I will shake his hand without problem." He assured.
Liverpool clash against Atletico Madrid was averagely controversial on penalty process.
Liverpool was given a penalty which Mohamed Salah converted in the 78th minute after Diego Jota was brought down in the box by Mario Hermoso.
In the 82nd Minute Diego Jota also brought down Jose Maria Gimenez in the box but was denied by the referee after VAR review.