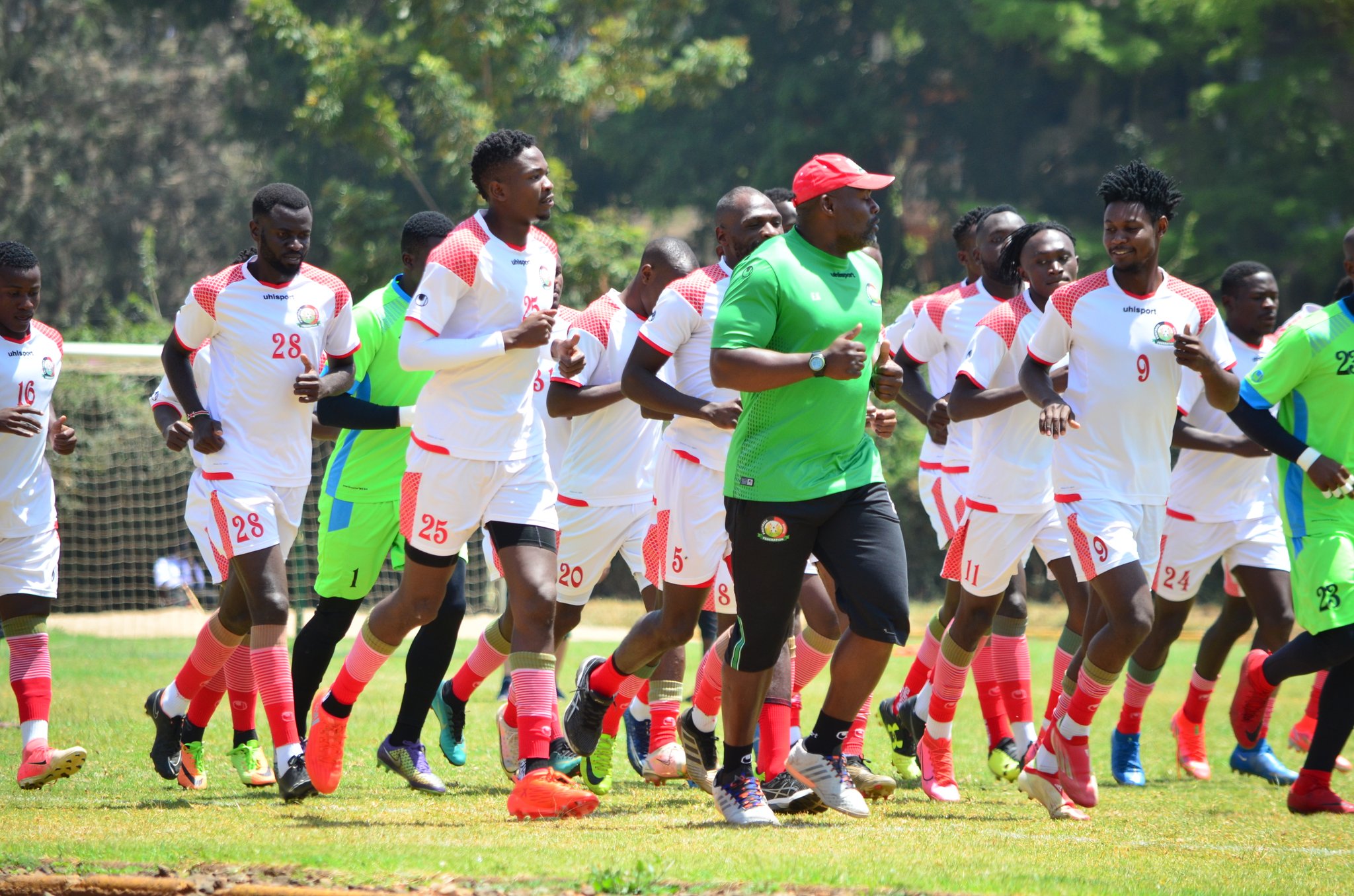 The Kenya national football team, Harambee stars will on Monday evening jet to Morocco to play against Mali in a 2022 Fifa World Cup Group 'E' qualifier match that is scheduled on Thursday.
The match will be played behind closed doors due to COVID-19 regulations put in place by the host government to curb the spread of coronavirus.
Mali will host Harambee Stars at the 45,000 capacity Stadium Adrar in Agadir from 10pm under floodlights due to the lack of a standard Fifa approved stadium,
Harambee Stars coach Engin Firat recently named a 34-man team for this upcoming 2022 FIFA World Cup Qualifiers against Mali in Morocco (Away) on October 7th and Nairobi October 10th 2021
Among the players set for the match are Spain-based Ismael Gonzalez, Ovella Ochieng who plays in South Africa, and goalkeeper Faruk Shikhalo who all featured in the 2019 Africa Cup of Nations squad.
Joash Onyango of Simba FC in Tanzania who has not been included in the recent matches since March was also among Firat's 34 Man squad.
Richard Odada, who made his first senior start in the opening match of the campaign against Uganda, is also selected.
However due to Covid-19 regulations the coach is required to reduce the number to 27 including the technical bench
The former Maldova Coach has vowed to give the best results and that he will be giving chances to players who deserves it regardless of the age and clubs they play in.
"First of all, we have to see the other players who will be here because some of them may have injuries. Of course, we have good players here, some of them are young. I am very hopeful because I believe in young players," Firat said in a statement.
"To give them a chance and also to have something for the future. Not only to think about one match but to also build for the future.
"There are two parts; I have to think about the future of the national team and about the Mali game. I have to build a strategy to ensure we get the results. As you know, we have a few training sessions and it is very difficult to change something," Firat continued.
"It is all about quality and talent, not age. This is the national team, I don't care how old he is, he can be 17 or 35 but is all about serving the country. If he has the quality, his team does not matter.
"I know many people were surprised about Erick Zakayo, but this boy has a bright future and I am sure he will have good moments with the national team."
"I am not going to Mali to lose, I am going there to have a result. The most important thing for us is to go there and show character; we want people to see, our boys are fighting, they are giving their best to the last second."
Kenya is currently second in the group on two points. Under coach Jacob 'Ghost' Mulee, Harambee Stars played out to a barren draw against Uganda on September 2 before settling for a 1-1 draw away to Amavubi Stars three days later.