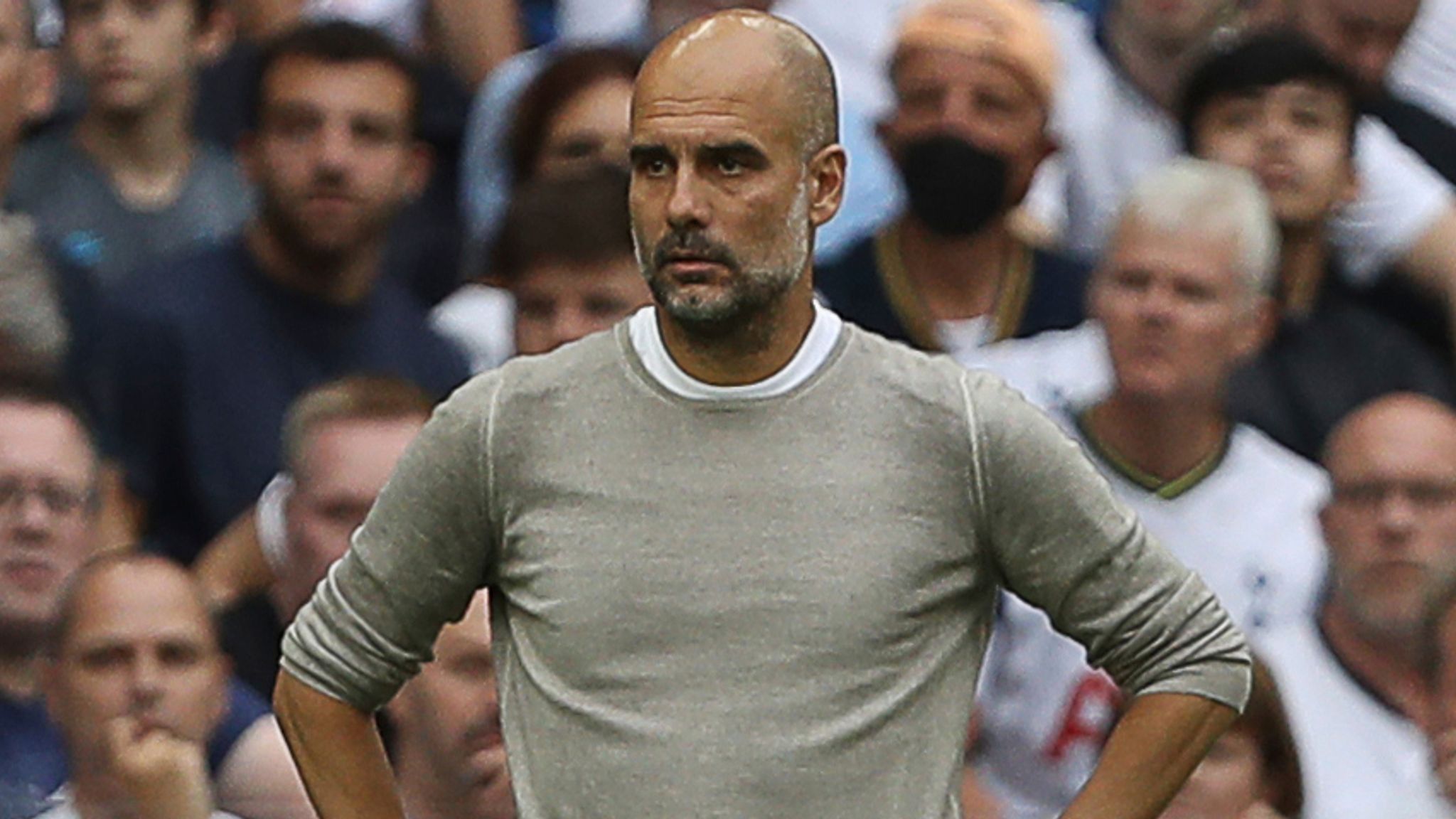 Pep Guardiola, the Manchester City manager is one of the high profile world figures named in the explosive Pandora Papers.
Guardiola's name appeared in the paper leaks early in the week. He is cited for having an Andorran account during his football stint as Barcelona coach which he failed to declare to Spanish tax authorities.
The Spaniard steered things at Camp Nou between 2008 and 2012. It was a stint full of success as he took Barca to two Champion League titles.
What Is Pep Guardiola's Pandora Papers  Controversy About?
According to the Pandora Papers, Guardiola used an Andorran account where he stashed £425,000 and never declared it to Spanish tax authorities.
The City boss accumulated this money during his career stint in Qatar where he played for Al-Ahli between 2003 and 2005. He earned £1.5 million for the three years he played for the Qatari club.
How Did Pandora Papers  Get All These Details?
The Pandora Papers got all these details from an exclusive report by El Pais – a leading Spanish newspaper. It also got information from La Sexta TV.
Reports state that Guardiola used a shell company identified as Repox Investments to hide his identity. The account was through Andorra Bank.
He set up the account in Panama in February 2007 after his retirement from professional football. He was only four months old at Camp Nou as the coach.
What Are The Legal Implications For Pep Guardiola After Pandora Papers Leak?
As far as the Pandora Papers leak is concerned, there is no claim of any wrongdoing legally by Guardiola.
Tax advisor to the Manchester boss, Lluis Orobitg says the setting up of the offshore account had nothing to do with Barcelona's economic activity.
He explains the reason why the account was opened via Repox Investments was to conceal Guardiola's identity.
Orobitg notes that Repox was an initiative of the Andorran bank where the coach had the checking account to safeguard his identity, with such practice said to be common during those years in the Principality.
The tax advisor also touched do the difficulty of getting a residence certificate in Qatar where his client would not pay any tax.
Further, the Spanish Tax Agency could not legally bar Guardiola from filing his tax returns on the ground he was an expatriate. At the time, he played and lived in Qatar which gave him a leeway to file his tax returns unconditionally.
Who Managed Pep Guardiola's Offshore Accounts?
The close to  £500,000 was under the care of a small law firm in Andorra, AFSI. It was the creation of Andorran Bank. It had been operation surreptitiously between 1997 and 2017.
Its operations went public after 2017 following the passage of a law that called for transparency of all financial institutions.
Why Did Pep Guardiola Declare His Offshore Account In 2012?
The Spanish government issued a tax amnesty in 2012 allowing Guardiola to declare his offshore funds.
Investigations reveal that it was during this time that he left Barcelona and took a one-year sabbatical. He was then picked as Bayern Munich's coach the following year.
What Are The Pandora Papers?
The Pandora Papers are a trove – 12 million documents leaked – containing hidden wealth by global elites in offshore accounts.
Pandora Papers expose corrupt and unethical dealings by world leaders – presidents, businessmen and corporate leaders.
In the 2021 leak, the papers set to focus on among others heads of state. Russian President Vladmir Putin and Kenyan President Uhuru Kenyatta are among leaders cited by the Pandora Papers.
The latest data dump through the leak is bigger than the Panama Papers and Paradise Papers Leaks sharing details of world-class elites with offshore accounts and tax shelter schemes.
Contents of these documents may in the future lead to prosecution of named persons should respective governments find them in breach of the law.
However, in countries like Russia and Kenya, it would be difficult to open a case to some of those named in the Pandora Papers.
There's no legal framework with a clause calling for the prosecution of those involved in some of these schemes.
The International Consortium of Investigative Journalists (ICIJ) in Washington, D.C released the data in 2021's fall.
ICIJ worked with 140 media organizations in harmonizing the data. It is one of the biggest global investigations.