Emma Raducanu 'Very Happy' After Winning WTA Tour In Romania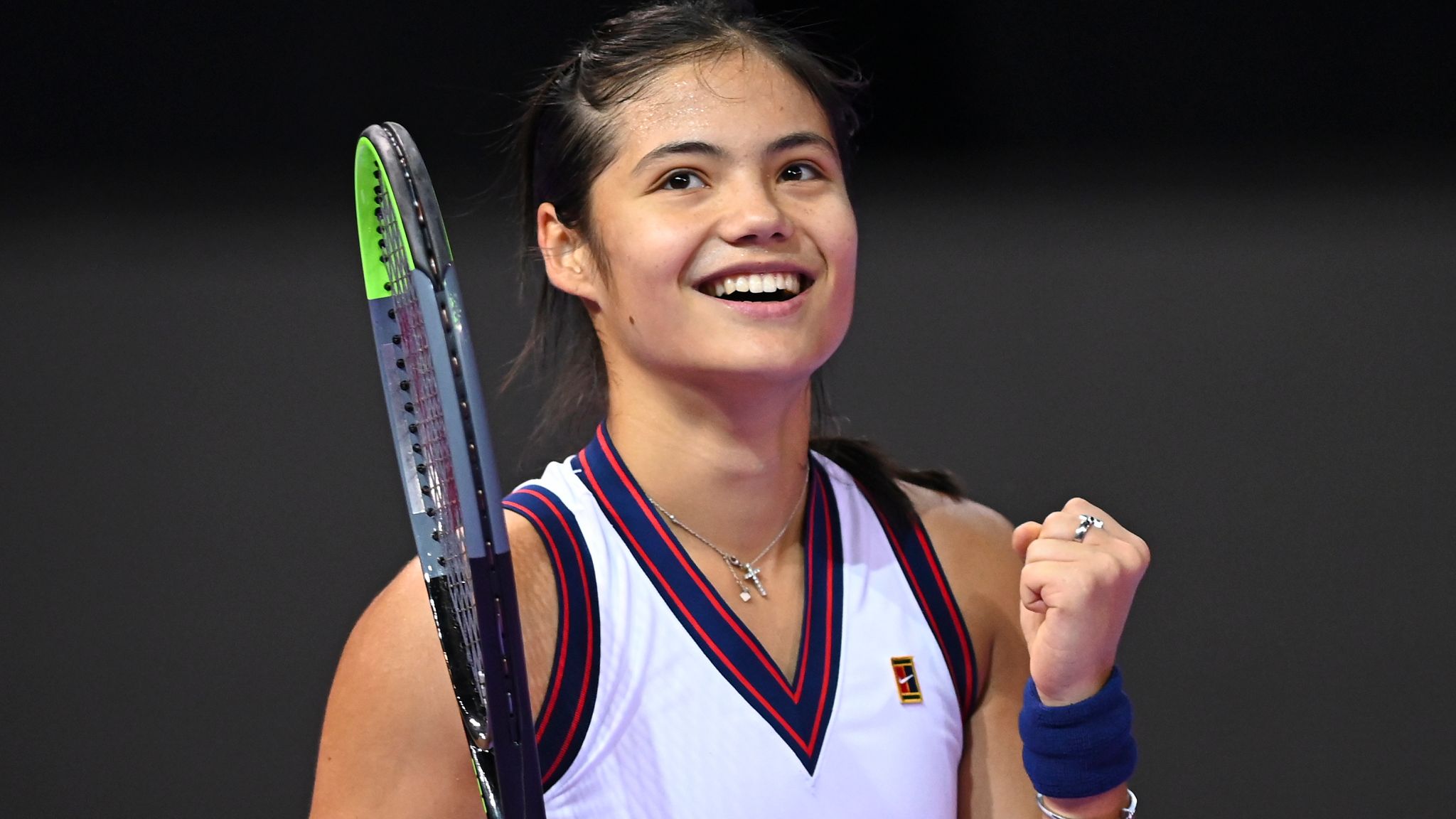 Emma Raducanu is proud of her second victory at Transylvania Open after bagging a Grand Slam in the U.S Open 2021.
With deep Romanian roots – her father was born in Romania – she posted stellar performance in Cluj-Napoca. She rose like a phoenix from the ashes to beat Polona Hercog 4-6, 7-5, 6-1.
After her victory at Flushing Meadows last month, she finally ends an anomaly of being a Grand Slam winner without a WTA Tour win.
She fell out in the second round of the Indian Wells 2021.
Speaking post-match, she said, "It feels like a huge win, it is my first WTA Tour win which makes me very happy.
Raducanu adds it was not an easy win but she feels great bagging victory from a WTA match.
"It was difficult for me but I feel to win my first WTA match does mean a lot because I was on a losing streak, so I got my first one. I am really pleased to have come through that today.
"It definitely means a lot, it's my first win, I knew that in my head so I was battling really hard to get on the board. To play in Romania, I had amazing support so they definitely helped me.
"It is a shame there aren't fans here but I hope they were watching and I just wanted to do them proud."
The 18-year-old Briton seeded 23 in the world said she was mentally composed during the match.
Her game was not close to what it was when she beat Canadian Leylah Fernandes in the U.S Open 2021 finals.
She is a work in progress, admittedly. Without a coach, she recently asked her fans to be patient because every day is a learning day.
Raducanu notes that she needs some time to make things work for her even as she waits for the right coach.
But, winning the WTA Tour was a big agenda for her although she did not feel that she was under pressure to prove herself.
Raducanu threw yet another surprise at Cluj after addressing the press in Romania after flooring Hercog. She told journalists that she felt much at home, but in a twist; she said it in Romanian catching many off-guard.
"Mă simt ca acasă aici!" she said. This loosely translates to ''I feel like home here!". What followed were cheers as an excited crowd welcomed 'their daughter' to Romania.