Colonel Gadaffi nearly bought Manchester United but this happened
The untold story of how Libya's revolutionist Colonel Muammar Gadaffi came close to buying Manchester united is intriguing.
The late Libyan leader's overture to purchase the Red Devils is termed a close shave. He missed the chance to buy the club by a hair's breadth – it favored the Glazer family.
Was Gadaffi Interested In Buying Manchester United?
If you thought that Newcastle's sale to Saudi Arabia-based consortium is the only Premier League-Arab deal, you're wrong! Gaddafi was greatly interested in buying Manchester United.
According to Mehmet Dalman, a broker who was involved in the sale deal, Gadaffi was ready to pay the price.
Speaking to The Sunday Times in 2018, Dalman says that the deal was so intense that Gadaffi came 'hours close' to buying United.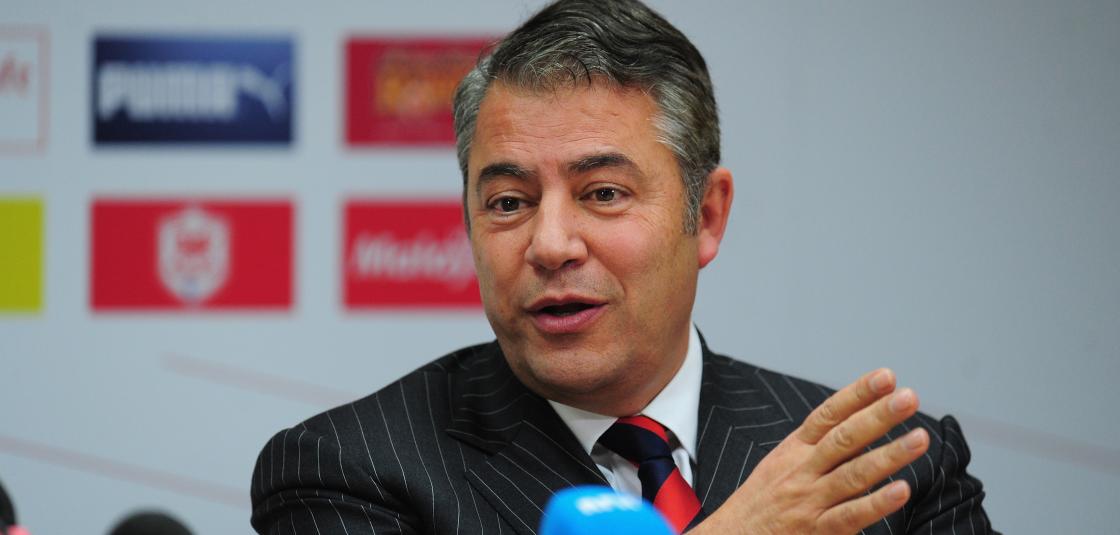 Dalman, Cardiff City urbane chairman and an investment banker recalls a trip to Libya in 2004 where he met Gadaffi.
The intent of the trip was to have talks on how the late deposed Libyan leader would buy off 30% of Manchester United shares.
He says that the deal came so close to fruition and only failed a few hours before the signing of the deal.
"People don't realise how the deal was a whisker away from going to Libya. Gaddafi almost bought the club. That's how close it got – literally, you're talking about a few hours," Dalman recalls.
What Happened To Gadaffi's Deal To Buy Manchester United?
Reports have it that Gadaffi and the investment brokers failed to agree on a price for a controlling stake at Red Devils.
Disappointed but unstoppable, Gadaffi took his football dream to Serie A where he bought Italian club Perugia.
Meanwhile, Dalman negotiated another deal that saw the Glazers family acquire a controlling stake in United.
Dalman who was then managing Commerzbank in Germany investment wing acquired 2.5% of Manchester United. With the stake, he got a leeway to negotiate deals on behalf of Gadaffi and the Glazers.
Before the Glazers got the deal, the Cardiff City chairman helped John Magnier and JP McManus sell their 29.9% stake.
End Of Gadaffi's Rule
After taking over power in the late 1960s, Gadaffi 50-year rule led to an uprising and rebellion in 2010. By then, his subjects were tired of his leadership which was dictatorial, ruthless, and almost self-centered.
After months of rebellion by citizens and breakaway military men, Gadaffi's rule went to the drain but not without a bloody battle.
Thousands of innocent Libyans were killed during the uprising and it ended in him being smoked out of his Tripoli hideout.
His exact cause of death still remains a big mystery as some say he was executed. Others say he was caught in the crossfire.
Is There A Premier League Club Sold To Arabs?
A most certain answer is there is – Newcastle United recently sold to a Saudi-based consortium.
Magpies was sold to Saudi Arabia's Public Investment Fund for £300m. Newcastle sale was also made to PCP Capital Partners and RB Sports & Media besides Saudi's Public Investment Fund. The deal was worth £300m.
Saudi Arabia Prince Mohamed Bin Salman owns an 80% stake in Newcastle.
Why Was Newcastle Sale To Saudi Arabia Opposed?
Premier League clubs are still against the move to buy out Mike Ashey, the former Newcastle owner.
They join Amnesty International and other human rights organizations in protesting the sale.
In a press statement, Amnesty UK chief executive Sacha Deshmukh called on the Premier League to think twice.
Deshmukh cited that Saudi Arabia has a tainted human rights violation history which calls for re-assessment of the deal. On top of his mind was the death of Saudi journalist Jamal Khashoggi.
"Instead of allowing those implicated in serious human rights violations to walk into English football simply because they have deep pockets, we've urged the Premier League to change their owners' and directors' test to address human rights issues," he said in a statement to PANews.
"Ever since this deal was first talked about we said it represented a clear attempt by the Saudi authorities to sportswash their appalling human rights record with the glamour of top-flight football.
"Saudi ownership of St James' Park was always as much about image management for Crown Prince Mohammed Bin Salman and his government as it was about football."