The 2021/22 Premier League back up goalkeepers
These players have stepped up to take the number one spot whenever their regular shot stoppers are not fit or have been benched for reasons best known to their managers in multiple occasions.
Real Madrid's legend Ikar Casillas once said, "Being a good person is like being a goalkeeper. No matter how many goals you save, some people will only remember the one you missed." This quote sums up the thankless job of goalkeepers in world football.
For many years, goalkeepers were solely responsible for not letting the ball past them. Goalkeepers, therefore, usually have longer careers than outfield players, as there is not much physical demand.
This makes life difficult for their understudies, who challenge the established goalkeepers for a place between the sticks.
Despite their quality, some of these keepers never get their moment under the sun. This is evident especially in the Premier League, arguably the most competitive league in the world. But, they add to the quality in their respective sides and can always perform when called upon.
Today, let's take a look at ten impressive backup goalkeepers in the Premier League:
1. Kepa Arrizabalaga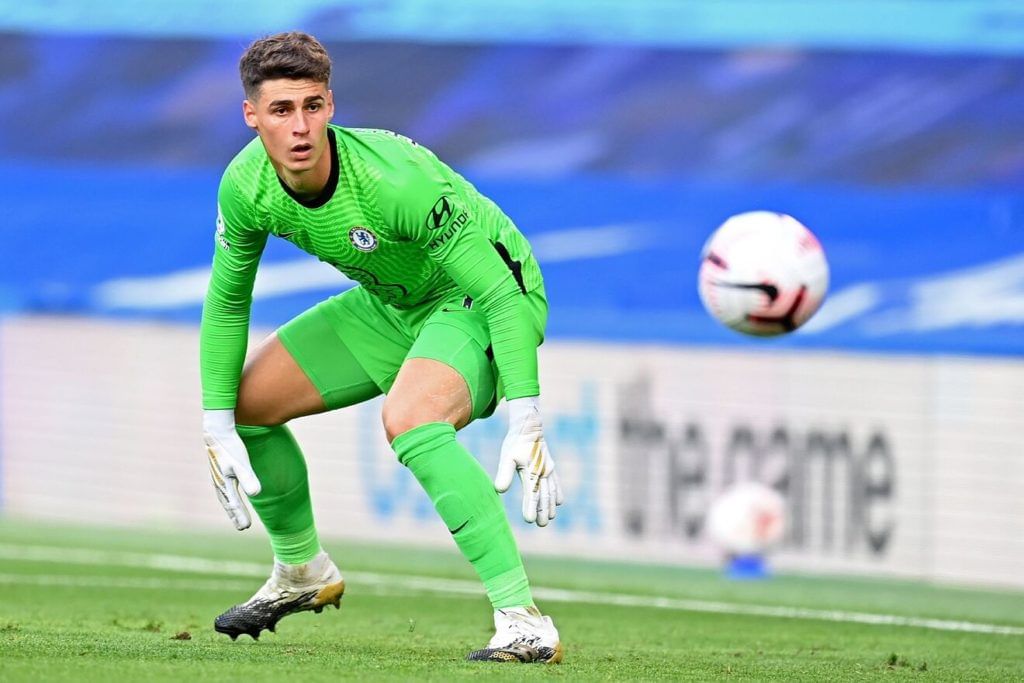 Ever since Edouard Mendy stepped his feet at the Stamford bridge, in wake of Kepa's repetitive mistake in the goal post, Chelsea most expensive goalkeeper has featured on multiple times for the blues with Mendy now a number one choice for Thomas Tuchel.
The Spaniard enjoyed an unrivalled run in his first two seasons with the Blues, leading them to the Europa League title in 2018-19 and the Carabao Cup and FA Cup finals in 2018-19 and 2019-20 respectively. But, Kepa's erroneous nature led to the club ditching him for Senegalese keeper Edouard Mendy.
Mendy confidence form led Chelsea to the Champions League last season and has firmly established himself as Thomas Tuchel's go-to goalkeeper in the league and Champions League.
But, Kepa still possesses quality. He has proven doubters wrong with his heroics in the penalty shootout win against Villarreal in the UEFA Super Cup and earlier in the Europa League.
2. Dean Henderson
It can be a tough job replacing David de Gea, but Dean Henderson has found the transition rather easy. The Englishman has already kept 17 clean sheets in 49 Premier League games across his first two seasons.
Henderson's first Premier League season came in 2020-21 with Sheffield United on loan. The 24-year old kept 13 clean sheets in 36 games. Sheffield conceded only 39 goals that season, the fourth-best in the league.
Last season, back at his parent club Manchester United, Henderson played in 13 games keeping four clean-sheets. His saves percentage of 76% was more than Ederson, Alisson, Hugo Lloris and David de Gea, considered among the best keepers in the league.
It is only a matter of time and consistency for him to get that place between the sticks on a permanent basis.
3. Adrian
Adrian possesses rich experience when it comes to playing in England and the Premier League. Currently, the backup to Liverpool shot-stopper Allison Becker.
Adrian featured 150 times for West Ham United before switching to the Merseyside club. He was the hero of Liverpool's triumph over rivals Chelsea in the penalty shootout victory in the 2020 UEFA Super Cup.
The Spaniard played 125 times in the league for the Hammers and kept 35 clean-sheets. Adrian had his best season in 2015-16 when he led West Ham to a seventh-place finish in the league. Now at Liverpool, Adrian has featured in only 14 games over two seasons and kept three clean-sheets. But, his experience and grit has made him a dependable backup for Liverpool when the Brazilian is not around.
4. Asmir Begovic
Begovic is one of the most experienced keepers in the Premier League.
He has made 252 appearances and kept 61 clean sheets. Begovic lifted the Premier League with Chelsea in 2016-17, despite featuring only twice that season. He was one of the backup goalkeepers to Thibaut Courtois during the Belgian's time in the league.
The Bosnian enjoyed his longest stint with Stoke City, for whom he featured 160 times in the league. His time with Stoke is best remembered for back-to-back ninth-placed finishes in 2013-14 and 2014-15.
Begovic's seemingly innocuous goal-kick against Southampton turned into a stunning goal from a ridiculous distance of 97.5 yards. The goal entered Begovic's name into the Guinness Book of World Records.
Begovic currently features as second-choice behind Jordan Pickford at Everton. He joined the Toffees this season after featuring for Bournemouth in the Championship in 2020-21.
5. Fraser Forster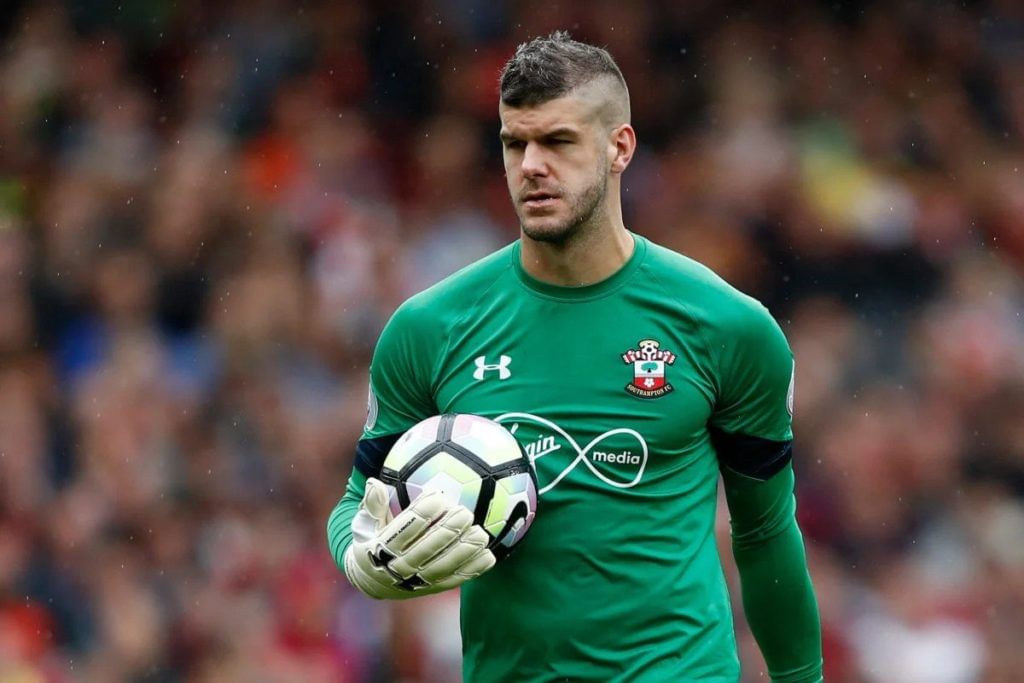 But nonetheless, Forster has still featured in 115 Premier League games for the Saints, keeping 39 clean-sheets.
The Englishman had his best time with the club between 2013 to 2016. Southampton were in the top half of the league in all three seasons and also finished sixth in 2015-16, getting a taste of European football for the first time.
But, injuries and inconsistency saw him lose his spot to Alex McCarthy over the last couple of seasons. In 2019-20, Forster went on loan to Celtic and won the Scottish Premiership and the Scottish League Cup. He kept 14 clean-sheets in the league, narrowly missing out on the Golden Glove.
6. Wayne Hennessey
Hennessey has racked up 181 appearances in the Premier League, featuring for Crystal Palace for the most part of his time in the English top flight. He made 110 appearances for them in the league.
The 96-time capped Welshman joined Burnley to become Nick Pope's understudy, after eight seasons at Selhurst Park.
The 34-year old has kept 37 clean sheets in the league. Hennessey averages 5.46 goal-saving actions per game. He is also great with his feet, completing close to 27 passes/game and also close to nine long balls per match.
He is ideal for a team like Burnley, who play on the counter-attack and transitions while defending deep.
7. Alphonse Areola
Areola has endured a tough time competing with top goalkeepers such as Keylor Navas (at PSG) and Thibaut Courtois (on loan at Real Madrid).
But, the Frenchman enjoyed a longer rope last season on loan at Fulham. Despite the disappointing performances of the Cottagers, Areola was one of their most consistent performers.
The Parisian played in 36 matches, keeping nine clean sheets. He averaged close to four goal-saving actions per game. Now at West Ham (on loan), Areola poses an upgrade on first-choice Lukasz Fabianski's saves percentage (73% Vs 69.4%) and passing accuracy (73.6% Vs 60.5%).
He also brings the experience of playing at two of Europe's biggest teams and on the grandest stage of the UEFA Champions League.
8. Aaron Ramsdale
The 23-year old is among the upcoming goalkeepers in the Premier League, but currently Ramsdale acts as the backup to Bernd Leno at Arsenal. He signed for the Gunners in the recent transfer window for a fee of £24m.
The Sheffield United academy graduate featured in the last two Premier League seasons. He played for Bournemouth in 2019-20 before spending the previous season with his youth club. Unfortunately though, Ramsdale has faced relegation on both occasions, despite missing only one game in those two seasons.
Ramsdale has kept 10 clean-sheets in 75 Premier League games so far. He averages 4.46 goal-saving actions per game.
Ramsdale also made 147 saves last season, the second-highest in the Premier League. His save percentage of 70.7% is more than Kasper Schmeichel, David de Gea and even his Arsenal teammate Leno. He received the Sheffield United "Player of the Year" and "Young Player of the Year" awards last season.
Now a backup goalkeeper at a bigger and better club, Ramsdale has the qualities to develop into one of the best in the Premier League in the coming years.
9. Pierluigi Gollini
Gollini recently made a loan switch (with an option to buy) from Atalanta to Tottenham Hotspur. But, the Italian has previously tasted English football on loan at Aston Villa in 2016-17.
He made 20 appearances for "The Villans" in the Championship before moving on loan to Atalanta. His loan was made permanent the following season.
Gollini made more than 100 appearances for Atalanta, leading them to the Champions League knockouts in the last two seasons.
Gollini's save percentage of 63.9% pales in comparison to his illustrious Premier League peers. But, he is also known for his passing and distribution. Last season, the Italian completed 43.3% of his long balls (passes more than 40 yards long) and more than 75% of passes.
Both these stats are better than Spurs skipper Hugo Lloris. It ensures that with his saving skills improving, Gollini can add a lot more to Nuno Espirito Santo's side.
10. Freddie Woodman
Freddie Woodman returned to his boyhood club Newcastle United after six seasons of loan spells across clubs in the English second and third divisions and the Scottish Premiership.
Last season, Woodman won the Championship Golden Glove, keeping 21 clean-sheets in 45 games for Swansea City. Woodman hasn't kept a clean-sheet in his first three games in the Premier League this season.
But, he averages 3.66 goal-saving actions per game (includes saves, claims and catches). He also completed 60.7% of his passes, including four accurate long balls/game in the first three games this season. Stats like these make him a great utility player.
Newcastle have not been in the best of form in the past few seasons. But, one department that they've been blessed in are their goalkeepers.
Woodman, who is the second-choice backup among Newcastle goalkeepers, joins the impressive combination of Karl Darlow and Martin Dubravka. In the 24-year old Englishman, the Toon Army have another young, exciting goalkeeper, who will only improve with time and a better defence in front of him.