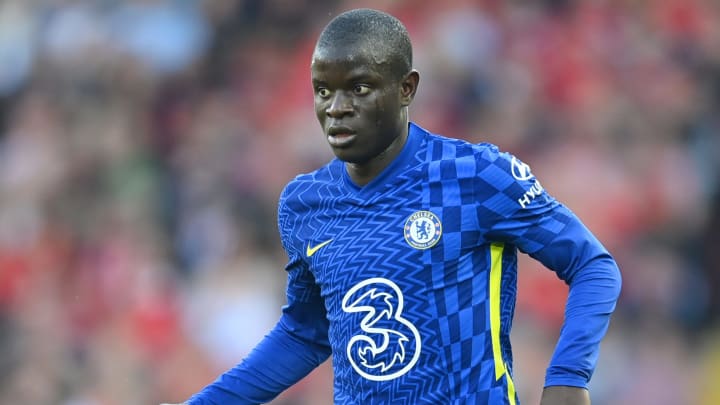 Chelsea manager and head coach Thomas Tuchel has confirmed that both N'Golo Kante and Christian Pulisic will miss Chelsea's UEFA Champions League opener against Zenit St Petersburg when the Blues host the Russian side at Stamford Bridge on Tuesday.
Kante picked up an injury during the Blues' 1-1 draw in a Premier League clash with Liverpool just before the international break, whilst Pulisic picked up a knock while on the United States Men National Team (USMNT) duty at the beginning of this month.
Neither the midfielder nor the winger featured in the 3-0 win over Aston Villa on Saturday evening, and Tuchel has now provided an update on both players in his pre-match press conference ahead of the Zenit clash: "Christian did not train with us. N'Golo had two sessions yesterday and today but the Champions League game comes too early for him."
Chelsea goes into this season's UEFA Champions League as titleholders, after beating Manchester City 1-0 in last season's final courtesy of a Kai Havertz goal at Porto, Portugal.
Reflecting on the triumph, Tuchel revealed that he views the victory as his greatest managerial moment, though he did add a typically endearing caution.
"I would say yes but in general, I find it hard to rate achievements," Tuchel said. "I try to be the very best I can. When I was an Under-14 coach and now. To the outside, trophies then yes it is the biggest title that I have won so far. But honestly, it feels like a long time ago."
Tuchel took over the reign at Stamford Bridge partway through the Champions League campaign in January this year and praised Frank Lampard for the work he did to get Chelsea into the knockout stages.
"It never was a problem for me to accept the work from Frank to get Chelsea out of the group stage. I feel the title is still mine. It felt in this moment like my team, that we are together and this does not mean we deny the work and effort that Frank Lampard did."
Tuchel also revealed to the media that he would be making full use of the 12-man bench afforded to Champions League managers, confirming that midfielders Ross Barkley, and Ruben Loftus-Cheek, and defender Malang Sarr would all be named as substitutes.
The trio was linked with moves away from the club in the summer and has not been featured so far this season in any match. Barkley also saw his Jersey 8 handed over to Mateo Kovacic and he was later given Jersey 18 left by departed Olivier Giroud who joined Serie A side AC Milan.
"If you get registered, it is your duty to be ready. If you come here to Chelsea every day, it is your duty to be ready. You have to, once you are on the list. It is a baseline for everything. Nobody gets a gift tomorrow. Ruben and Malang will be in the squad tomorrow," he said.
Chelsea are paired with Zenit, Malmo, and Juventus in Group H. Juventus travel to Malmo on Tuesday in the other tie. Chelsea will then play Tottenham Hotspurs on Saturday at the Tottenham Hotspurs Stadium.