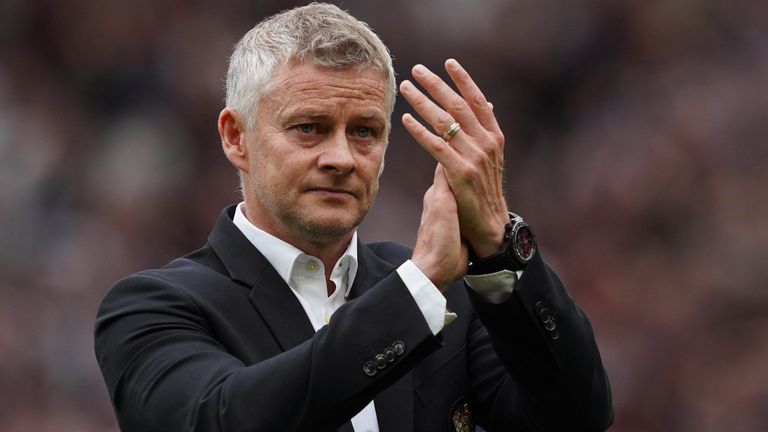 Manchester United's manager Ole Gunnar Solskjaer can rest easy without fear of a sack hanging on his back despite losing in three out of four games already.
Reports from insiders suggest that Solskjaer the club's board is rallying behind him even as pressure mounts.
Red Devils lost to Aston Villa on Saturday after Bruno Fernandes missed out on a penalty.
It followed yet another humiliating defeat by West Ham during the Carabao Cup.
Weeks back, United gallantly lost to Young Boys in a tearful 2-1 defeat.  These three losses turned the heat up for the Red Devils manager.
United handed the 48-year-old manager a three-year contract – finally putting the club's fortunes in his hand.
Solskjaer backed up his contract with three summer signings for Raphael Varane, Jadon Sancho, and Cristiano Ronaldo.
Ronaldo's return to United was a surprise move no one anticipated.
Ed Woodward, United vice-chairman expressed faith in Solskjaer just before the club signed the three players.
"We significantly strengthened the squad over the summer, with the addition of Cristiano Ronaldo, Raphael Varane, Jadon Sancho, and Tom Heaton," Woodward said in a statement.
"These signings have demonstrated our continued ability to attract some of the world's best footballers to Old Trafford, and our firm commitment to helping Ole deliver success on the pitch.
"We were delighted to welcome back Cristiano to the club, along with Raphael, Jadon, and Tom, to further reinforce the progress that our first team has been making under Ole."
While the board's support is cardinal at this moment, he has confessed that he is aware his day at United are numbered give the dipping results.
But, he remains hopeful of better days ahead.