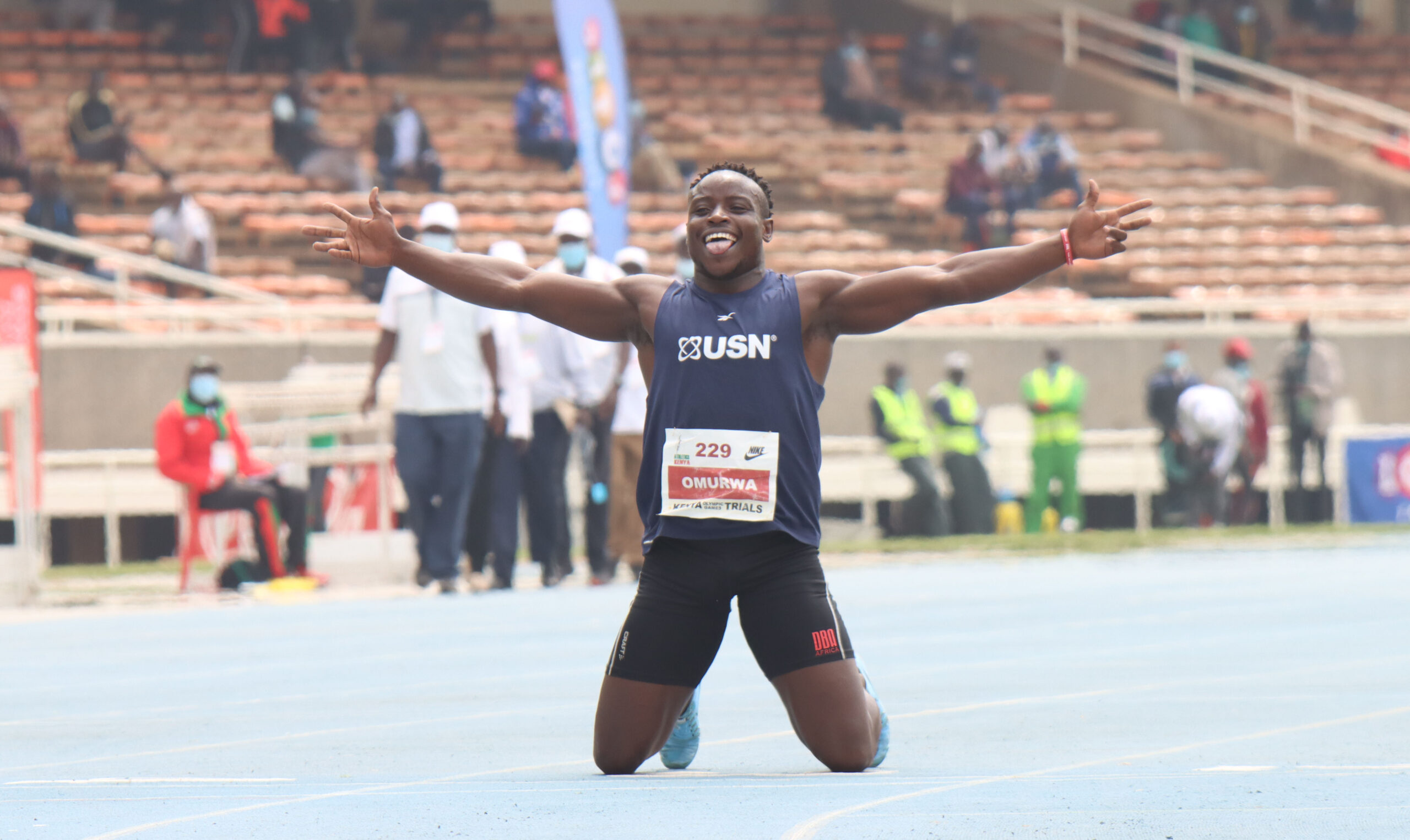 Ferdinand Omanyala says he will be out to enjoy himself and hopefully close his season with an emphatic performance at home when he lines up at the Kip Keino Classic on Saturday evening at the Moi Sports Centre Kasarani.
The Kip Keino Classic is a leg of the newly introduced World Athletics Continental Gold Tour and will be happening for the second time after last September's debut at the Nyayo National Stadium.
Omanyala, Kenya's new athletics darling will line up in the 100m and will have a tough field to race against. Multiple world champion Justin Gatlin, Olympic silver medalist Fred Kerley and the world's fastest man this year Trayvon Brommel will compete.
Omanyala says he is ready and looks forward to the challenge.
"I am really excited to be competing against such a competitive field. You can only know or think you are good if you beat some of the best and for me, this will be an opportunity to test myself again. Of course I have raced against very many good athletes this season but getting a chance to compete in a healthy field is always welcome," Omanyala said.
The 26-year old has had a hugely successful season. He qualified for the Olympic Games for the first time ever and reached the semi-finals in Tokyo, where he twice broke his own national record.
He continued in his imperious form post the Olympic Games, where he became the first ever Kenyan to dip under 10secs in the 100m, clocking 9.86 seconds on his way to winning the men's 100m at the International Josko Lauf Meeting in Austria last month.
He has an opportunity to close his season in style at home, coming just less than three weeks after racing in the Diamond League for the first time ever where he finished fourth in Brussels, Belgium.
"I just want to go in and enjoy myself. No pressure. I have had a good season which I honestly didn't expect and I look forward to ending it well. It would be great to perform well in front of the home fans but I just want to go in there and feel good about myself," he said.
Omanyala adds; "It would be a honor for me to finish the season at Kasarani, a place where I clinched my first ever Olympics ticket. It is funny because previously I didn't like the stadium but since I broke the national record from there, it has now become my favourite spot," added Omanyala.
Summarizing his season, the Kenyatta University Student says he feels satisfied and the performances have given him motivation for the new season.
"It has been a great year for me and I hope that I can keep on working. After the Kip classic, I will just take some time off and rest to try and focus, re-set for the new season. Next year is a busy one with the African Championships, World Championships and the Commonwealth Games and I would love to medal in all these events," said Omanyala.
In Nairobi on Saturday, he also wants to try and dip for a sub-10 time.