Jay Tregonning appointed new Wallaroos head coach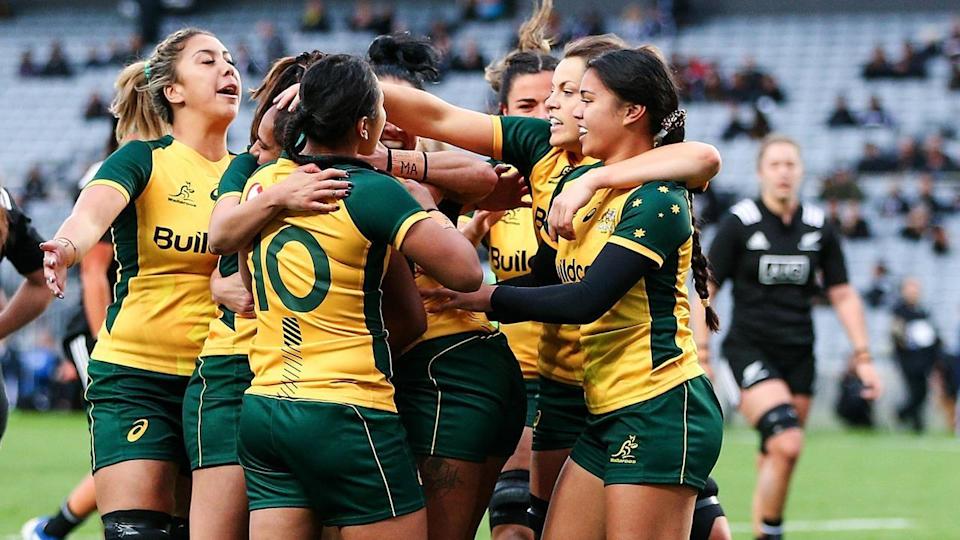 Jay Tregonning has been appointed as the new coach for the Australian women's national rugby union team also known as Wallaroos.
Tregonning served as an assistant coach for the Wallaroos at the 2014 World Cup before going on to coach at the national level with the Australian Schools and U18s program as an assistant coach.
Tregonning is open to working with the Australian Sevens program and his Wallaroos players topping up in other codes as they prepare for next year's Rugby World Cup.
Jay Tregonning was seen as the only sole candidate to replace Dwayne Nestor drawing his diverse experience and history of performance with the Australian Schools team who famously beat New Zealand Schools in 2019.
Nestor and his assistant Matt Tink resigned after unpleasant comments made during the Super W competition about referees and players were accidentally uploaded to a portal heard by players and staff.
With the World Cup in New Zealand kicking off next year on October 8, Tregonning's first priority is securing games with the women's national team starved of Test rugby since 2019 due to COVID-19 cancellations.
In a statement Tregonning said that he was eager to work with the squad as they look to improve on their seventh-place finish in 2017.
"It's exciting the join the squad at this time, I know the side is itching to get together in preparation for next year's Rugby World Cup," he said in a statement.
"The squad is bursting with very talented players and it's going to be a great year ahead as we get prepared for the World Cup.
"There is definitely a lot to do between now and September next year and I'm eager to start working with the extended squad.
"I would like to thank the playing group and state coaching staff who have been working hard in preparation for when we are able to schedule some matches.
"I think the upcoming Buildcorp Super W competition will also be crucial next year, not only for selection purposes but to make sure our players have a good amount of game time for when they don the green and gold."
Tregonning another task after bringing the team together will be the process of blending his coaching staff tactics  alongside Inge Visser and Brendon Whelan.
The Chief Executive officer of the Rugby Australia Andy Marinos is confident Tregonning will be the right person to see Wallaroos to the next phase.
"It's a critical time for our Wallaroos as not only have our ladies endured a very disruptive past 12 months but we have the 2022 World Cup fast approaching and to have certainty around the Head Coach position is vital," he said.
The CEO said the Women's Coach position attracted multiple applicants from different parts of the country, a feat he says it shows how the Women's game continues to gain attraction.
"I'd like to congratulate Jay in his appointment, being involved as an educator together with his rugby knowledge and experience, we found him very well balanced, articulate and with a clear direction in which he wants to take this group forward.
"Having served as an assistant in the 2014 Wallaroos' campaign, he knows the rigors that a World Cup demands, while his experience with the Australian Schools will help in delivering the satellite programs as we wait for a time in which we can bring the squad together again.
"I know both the staff and players are looking forward to Jay commencing next month, and we wish him all the best." Andy said.