Everything You Need To Know About Kenya's Rio 2016 Scandal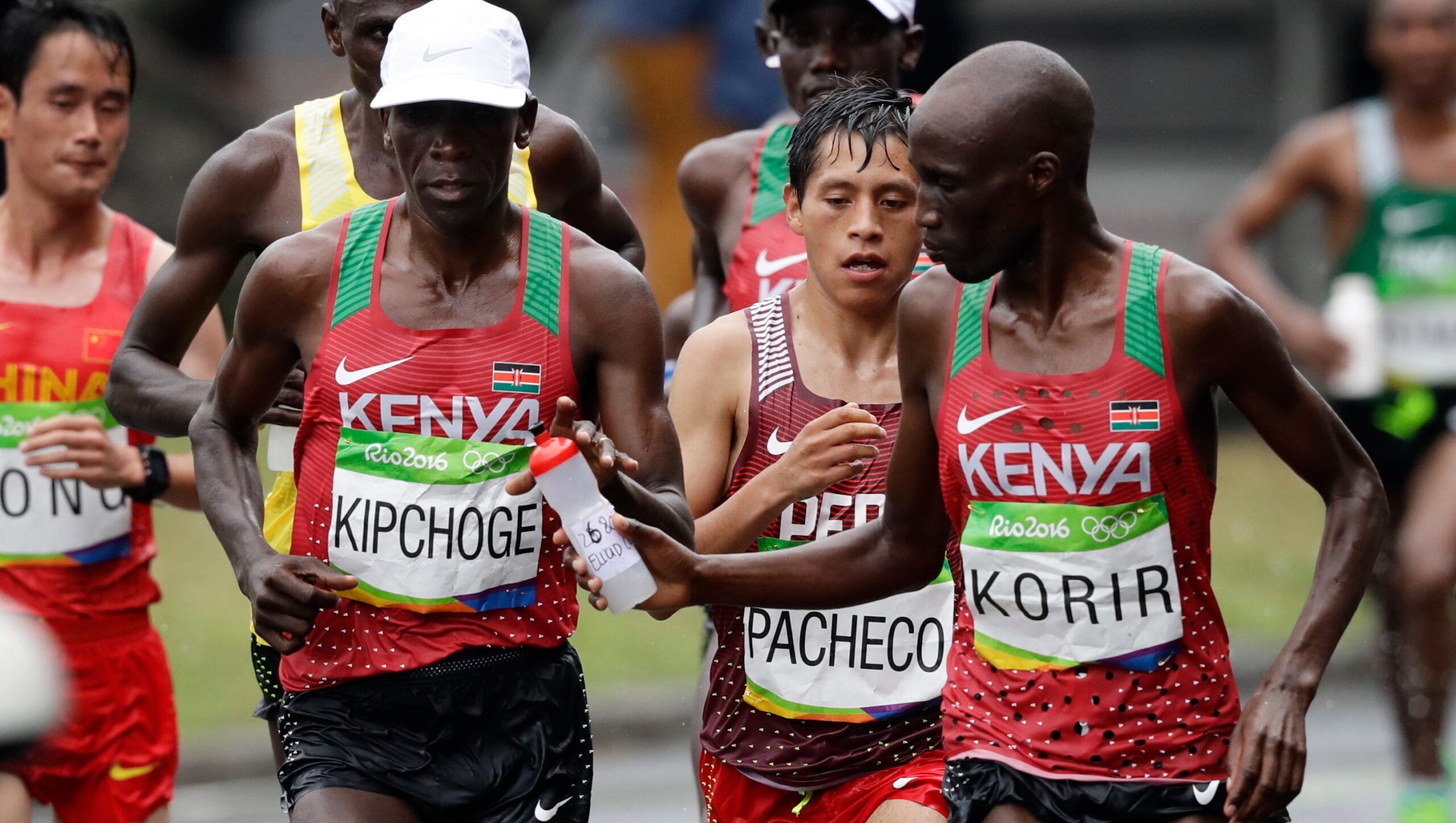 When team Kenya left Brazil's capital in August 2016, there was no fanfare despite bagging medals in the Rio 2016 Olympics.
Kenya took home six gold medals, six silver medals, and a bronze medal. It was the greatest performance for team Kenya for the first time in the country's Olympic history.
Kenya ranked 15th globally and second from the US in the number of medals in track wins.
Team Kenya Plight In Rio
Nevertheless, it was the moment serving a classical example of how a few individuals enriched themselves in unashamed greed. The plight of Kenya's sportsmen and women flying the country's flag high in Rio did not matter at all.
All that mattered was using this opportunity to gobble up public funds. And the culprits of it all were those in the top echelons of the Sports ministry and the National Olympics Committee Kenya.
So bad was the situation in Rio that some Nike athletics kits were missing, accommodation was a problem too. Javelin champion Julius Yego nearly missed out on the Olympics due to issues with his flight which ministry officials almost bungled up.
And when the medalists returned to the country, they declined government shuttle services to a luxurious hotel in Nairobi. They said it was a big insult for the government to offer such yet they suffered in Rio.
Hassan Wario, Stephen Soi…
The names that featured after a probe following public outcry were those of ex-Sports CS Hassan Wario. But he was just a pawn in it all who failed in his job of accountability and transparency.
Stephen Soi, the disgraced National Olympic Committee Kenya boss was the "chief plunderer. Soi was Kenya's chef de mission at the Rio 2016 Olympics.
How Was The Rio 2016 Scandal Like?
When Milimani Anti-corruption court magistrate Elizabeth Juma convicted Wario and Soi on September 15, 2021, she was resolute. Juma in her judgment found Wario complicit in corruption and abuse of office.
Wario was indicted for authorizing the travel of three people to Rio who, ideally, should never have gone to Rio. He was part of the reason why Ksh55 million budgeted for team Kenya travel to Rio couldn't be accounted for.
But, Wario's transgression were just a drop in the ocean compared to Soi whose greed exposed Kenyan sportsmen in Rio to a "pauper's lifestyle". From embezzling public funds in a multi-million-shilling Nike Contract to diverting funds for track officials' – the evil of the former cop stinks to high heavens.
According to the investigation report by Paul Ochieng, Students Dean at Strathmore University, Soi alongside other ministry officials misappropriated funds from a Nike contract.
The former NOCK boss diverted money and kits from Nike amounting to a tune of Ksh126 million.
"Some (sports) ministry officials misappropriated Sh88,611,480 meant for air tickets. NOCK has been misappropriating Nike contract funds and kit amounting to Sh126 million per year meant for athletes since 2013," the report read.
The report cited that Soi took $234,000 with him on a flight to Rio during the Olympics. He did not declare the money to customs officials as required by the law.
He later claimed the money went missing and only remained with $22,000 which would later disappear albeit in small tranches.
As if this was not enough, Soi court documents indicate Soi also stole another $18,000 given to him by Athletics Kenya (AK). The money was meant to pay for track officials' accommodation in Rio. But, part of this money ended in his pocket.
Evidence tabled before the court shows Soi stole the money in two batches of $3,000 and $1,000 from the sports ministry offices.
Waihiga Mwaura Testify
At one point, the lords of corruption involved in the Rio scandal attempted to bribe Citizen TV's Waihiga Mwaura. Mwaura, a reputable sports journalist was following up on the case in an expose when he was lured with a Ksh1 million bribe.
He flatly turned it down. Mwaura was one of the witnesses in the case heard before a Nairobi court.
Day Of Reckoning
Six years down the line, it was time to atone for their sins. The court on September 16, 2021, handed the first accused – Wario – a six-year jail term or pay a 3.6 million fine.
Soi got 12 years in jail or pay up a Ksh105 million fine to atone for his sins. His sentence was passed despite protest from his legal team that he was not the only NOCK official involved in the scandal.