Rio 2016 Scandal: Former Olympics Kenya Boss Jailed For 10 Years For Corruption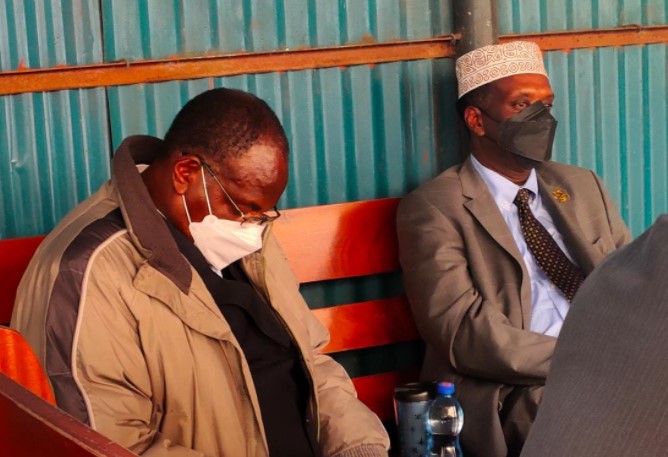 Former National Olympic Committee of Kenya (NOCK) Stephen will serve a 10-year jail term or pay Ksh103 million over misuse of public funds.
Soi was accused alongside former Sports Cabinet Secretary Hassan Wario who was slapped with a six-year jail term or pay a Ksh3.6 million fine in Thursday's sentencing.
The two were charged with various corruption charges and abuse of office following the Rio 2016 Olympic scandal that dogged the ministry.
Milimani Magistrates court in Nairobi led by Magistrate Elizabeth Juma on Wednesday convicted the two after finding them guilty.
Juma cited that Wario abetted corruption using his office by allowing three people to travel to Rio and earn allowances.
Monica Sairo, Richard Abura, and Edan Adow are the three people who accompanied team Kenya to Rio
This was despite the fact that they were not supposed to have their expenses and allowances catered for by the Kenyan government.
Soi was found guilty of five counts of corruption.
According to the investigation report by Paul Ochieng, Students Dean at Strathmore University, Soi alongside other ministry officials misappropriated funds from a Nike contract.
The former NOCK boss diverted money and kits from Nike amounting to a tune of Ksh126 million.
"Some (sports) ministry officials misappropriated Sh88,611,480 meant for air tickets. NOCK has been misappropriating Nike contract funds and kit amounting to Sh126 million per year meant for athletes since 2013," the report read.
While sentencing the ex-government officials, Juma noted the Soi was a "principal offender' while Wario failed the public for lack of transparency in how the funds were used.
The two convicts have 14 days to appeals the judgment.
"The sureties are hereby discharged, if at all, and the cash bail be refunded to the depositors," the Magistrate stated.