Bredan Taylor calls time on his international career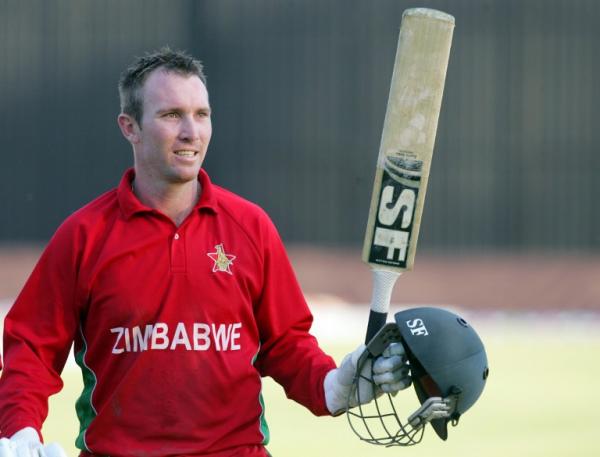 Former Zimbabwe cricket team captain Brendan Taylor has announced his retirement from international cricket after a successful career spanning 17-years.
The 34-year old top order batsman through his social media account revealed that he will play his final match for the country in Zimbabwe's third One Day International (ODI) against Ireland in Belfast on Monday 13th September
Taylor made his debut at 18 in 2004 during a period of cricketing turmoil in Zimbabwe. There was a mass exodus of their top players who were protesting against Zimbabwe Cricket and the corrupt Robert Mugabe government.
With several stars making themselves unavailable, it was the lowest point in Zimbabwe's cricketing history.
They had to keep themselves relevant for the next few years and Taylor played a central role both on and off the field.
Bredan Taylor will end as the fourth-highest Test run-scorer for Zimbabwe, having represented them in 34 Tests, scoring 2320 runs including six centuries, while in 45 T20Is, he has 934 runs at a strike rate of 118.22, with six half-centuries.
However, it is the One Day format Taylor loved best, where he has 6677 runs from 204 matches, only 110 short of Andy Flower's who is the current highest-scorer in the format tally. Although, no one has scored more ODI centuries for Zimbabwe than Taylor's 11.
The 34-year-old announced his retirement on Instagram on Sunday.
"It's with a heavy heart that I'm announcing that tomorrow is my last game for my beloved country," Taylor wrote. "17 year's of extreme highs and extreme lows and I wouldn't change it for the world.
"It's taught me to humble, to always remind myself how lucky I was to be in the position I was in for so long. To wear the badge with pride and leave everything on the field.
"My goal was to always leave the team in better position as to when I first arrived back in 2004, I hope I have done that."
Taylor had Zimbabwe Cricket, his teammates, coaches, family, fans and his wife to thank. "Thank you for the opportunity and I hope I have made our country proud in some small way," he wrote.
"To my team mates and coaches past and present. I thank you from the bottom of my heart I will never forget you all.
"To the fans back home who have been so loyal to me over the years. I'm eternally grateful.
"To my friends at home, my parents and my best mates my two brother's who have been with me every step of the way," he added.
"Finally to my wife @tkellyanne and our four beautiful boy's. You have meant everything to me on this journey and it wouldn't have been possible without you. No more airport heartaches. I look forward to our next chapter. I love you all very much," he signed off.
Taylor's 49 in the opening game of the series helped Zimbabwe gain a 1-0 lead over Ireland before rain spoilt the second fixture. Walking into his last encounter, he would want to deliver one final time, as he did many times in red over the last 17 years.