Andy Murray Secures First Win At Moselle Open In Metz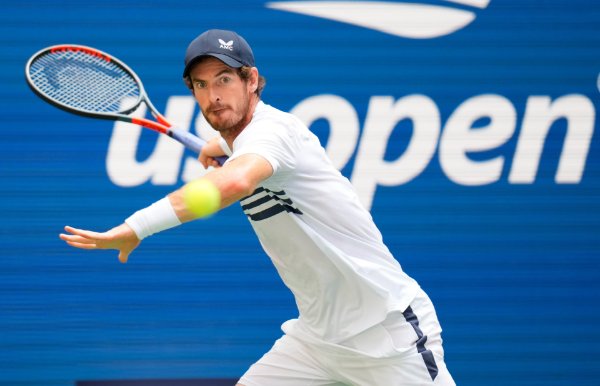 Andy Murray reclaimed his top place in tennis charts after beating Ugo Humbert in the Moselle Open in Metz.
He sunk the No 26 World player 4-6, 6-3, 6-2 securing a place in the second round of the Moselle Open.
Murray's performance came with rage following his defeat in the U.S Open 2021 world No3 Greek player Stefans Tsitsipas.
Spirited, Murray pounced on the home man by putting up a brave show. He was keen on clinching a victory on this one after fall off in the U.S Open.
Humbert seemingly had Murray cornered in one of the sets and broke a 5-4 advantage and later served out for the set.
Fans cheered him and it got to Murray's hands and head in the second set. He dug right out of a 3-3 hole and increased a wave of errant foreheads.
Humbert took the heat until the ninth point where a breaking point peeped through.
Murray's double-break merit silenced fans cheering Humbert in his first moments of what looked like would end in victory for him over Murray.
The triumph – though still early to celebrate – shrug off Murray's fitness concerns given his superb play.
The Scot hopes to sail through to victory in 2021 and add to the record of him being a finalist in Metz in 2007.
In his August match with the Greek, Murray stunned with his tactics in the first two sets which he beat Tsitsipas.
His moves are reminiscent of his best matches on the court before the injury happened four years ago.
However, the Greek tennis star triumphed over Murray winning 2-6 7-6 (9-7) 3-6 6-3 6-4 in the thrilling U.S Open 2021.
The former British world number one player
captivated the audience
with his first game of the US Open 2021.
Despite his defeat, he still pulled a show with his great performance all through the match although he lost to the Greek in the final Grand Slam.
This was no different from the matches he played in the past. He always pulled an audience to his side.
Murray, 34, did not give Tsitsipas a break throughout the match as he fired up all over the court.
The 24-year-old Greek, without a doubt, had a hard time in keeping up with the Scot who was not about to let his hip injury cement a gallant defeat.
But, the Greek maintained his focus and triumphed after a grueling 4 hours 49 minutes of the match.
He definitely made huge sacrifices to get to that point.